Social media is one of the significant trends of this era and has attracted many people of all ages. Many people dream about being a social media manager, and here in this blog, we would give what you need if you wish to become a manager on the social platforms soon.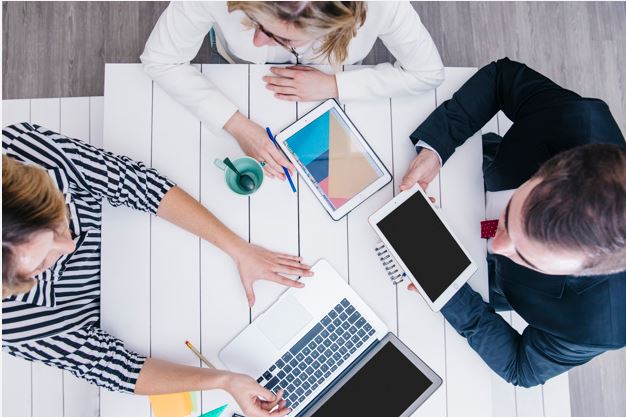 What is a social media manager job description?
The first thing you need to know before being a social media manager is its job description. It will broaden your horizon, and gives you an insight about what is the job duties of the social media manager. If you see that you are interested, you will go for the next step which starts working as a manager of social media profiles.
Determine the company goals, strategies, and planning
Brand awareness and online reputation
Managing the content including the website
Working on Search Engine Optimization (SEO) and traffic (the number of visitors)
More leads and sales
Management of Brand reputation
To be a successful social media manager, you should be highly active, motivated, good at creating content to bring more customers through your writing and art skills (photos, gifs, and videos). You should turn the fans into customers and customers to advocates.
How to be a social media manager?
If you are wondering where to begin your career as a social media manager, you should first see how ready you are, and then you can apply for the social media manager job title. Better you follow this instruction:
Read about the social media marketing job description. Generally, it is related to prepare and boost a social media account of a business, which could be one strategy to increase the revenue of that business. This job is not as easy as it seems, and it involves many skills (writing, business skills, copy-writing, art skills, time management skills, team working, etc.) which you should know before starting this job.
Study more about Small and medium-sized businesses (these are more active on social media than large-sized companies) and their functions and categories. Study How social media would work for small and medium-sized companies. You can go to some of the business profiles on social media and see how they might sell their services and products.
You should read about some concept such as return on investment (ROI) and how does social media help to increase ROI, and also study more about how long does it take to enhance a brand through social media marketing.
Most importantly, try to prepare your own social media profile, and make it professional, and it is better to work on the most popular social media like Facebook Instagram Twitter, LinkedIn, etc. This step is critical because it does work as your resume or portfolio. Of course, you may also have to submit a resume in addition to your profile, so you should also make sure that this document is strong and reflects you as a professional as best as possible. Should you feel you need some help with this, you may wish to work with a service like www.arcresumes.com to create the perfect resume that will help you stand out when you do go ahead and start applying for jobs.
So, someone who wants to hire you would first look for your social media page and the way you could make it big.
Follow the brand or the categories you like more, or at least you have more information about it.
Connect with the related influencers.
Make a list of associated requirements such as hashtags, target market, competitors, etc.
Learn all the relevant software, including post schedulers, hashtag trackers, analytics services, etc.
Work with some of the social media manager software before applying for a job.
Write a plan for yourself as a social media manager; this pre-paid plan would help companies to know how you might help them to increase their revenue.
Prepare your statement of interest and Contact related companies.
Don't forget to include your proposals for the brand before going for an interview.
Good luck!
How to automate social media management?
Obviously, as the number of followers and clients grow, you will be busier, and the number of tasks on social media will grow. Then that's the time you decide to leave some actions to an automated social media manager such as a post scheduler. Then you can spend your time on more important tasks on social media.
Listen to what others say about your business
Social media monitoring tools are a big help in giving you all the information you need to know about competitors, audiences, behaviors, etc.
Analyzing competitors is highly recommended to find out what works and what doesn't in the field of your business. Moreover, as a social media manager, you need to study your audience's behavior and choose a strategy based on their activities.
How much a social media manager makes per year?
The typical pay for a Social Media Manager is about $15.28 per hour, according to the pay scale website. The average payment of a Social Media Manager is approximately $45,944 per year, and this might increase up to $120,000 annually. If you have decided to work as a social media manager, you can study any business or marketing courses, or you can start it without any necessary university education.
You should first go to the checklist above, and prepare yourself for being a social media manager. Then you can have your boosted profile on social media and send your resume to some of your favorite companies to see if you would have any opportunities. Also, you can look for it through a job-related website such as "Indeed."
What are the most important traits of a successful social media manager?
As Steve Jobs said: "Hiring the best is your most important task."
A social media manager must have the ability to maintain perspective and, most importantly, not take things personally because it supports the brand's health and stability.
Now let's review the signs of emotional maturity of a social media manager:
Create a space between feelings and reactions.
Be compassionate to yourself and others.
Understand who, how, and when to ask for help.
Maintain positive attitudes.
Be truthful.
Communicate properly.
Be responsible.
Be accessible.
Have a sense of humor.
Have the ability to resolve – not inflame.
Be adaptive.
Be innovative.
Care about the brand and audience.
Be friendly and responsive.
Be respectful.
Be criticizable.
No matter if you are a social media manager, marketer, blogger, etc. you should follow the mentioned tips to be successful in your job. Since you work in a team, you should improve your team working personality to enjoy your job and be a useful person.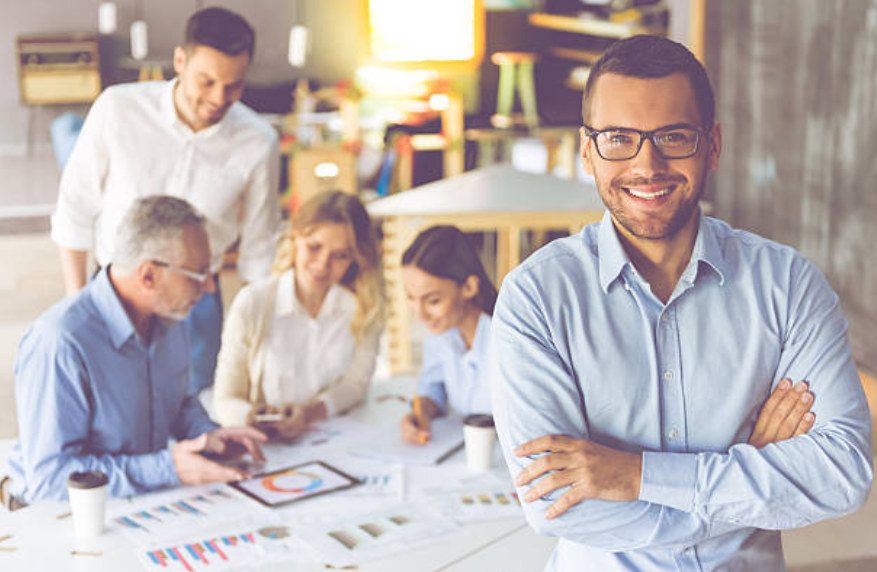 All in all
Working as a social media manager is not as easy as you might think, because you are responsible for increasing the income of a company through social profiles. Therefore, you should be able to be up to date and a bit predictive about the future of social media trends.
The predictions would help you to prepare better content or be aware of any investment in social media marketing in the coming years. Statistics show that people will choose watching videos rather than reading content in the near future.
Therefore, as a social media manager, you should have a close bond with the video marketing team, or you should broaden your knowledge in this field and prepare the right content at the right time.
Was this post helpful?
Let us know if you liked the post. That's the only way we can improve.