Fortnite is now one of the most popular battle royale games in the world, and players on all kinds of devices are hooked on it. It's great news for PC gamers who want to join in the fun. We'll show you how to play Fortnite on PC step by step in this complete guide.
How to Play Fortnite on PC: System Requirements
Before diving into the world of Fortnite, it's important to ensure that your PC meets the minimum system requirements. Here are the recommended specs for optimal gameplay:
Operating System: Windows 7 / 8 / 8.1 / 10 (64-bit)
Processor: Intel Core i5-7300U 3.45 GHz
RAM: 8 GB
Graphics Card: Nvidia GTX 960 or AMD R9 280 (2GB)
Storage: 40 GB
For the best Fortnite gaming experience, it is recommended to have the following specifications:
Operating System: Window 10 / 11 (64-bit)
Processor: Intel Core i5 2.8 GHz
RAM: 16 GB
Graphics Card: Nvidia GTX 1080 or AMD Radeon RX 5700 XT
Storage: 40 GB
Creating an Epic Games Account
To begin your Fortnite journey, you'll need to create an Epic Games account. This account will give you access to the Epic Games Store and allow you to download and play Fortnite. Follow these steps to create your account:
Visit the official Fortnite webpage.
Click on the "Sign In" button at the top-right corner of the screen.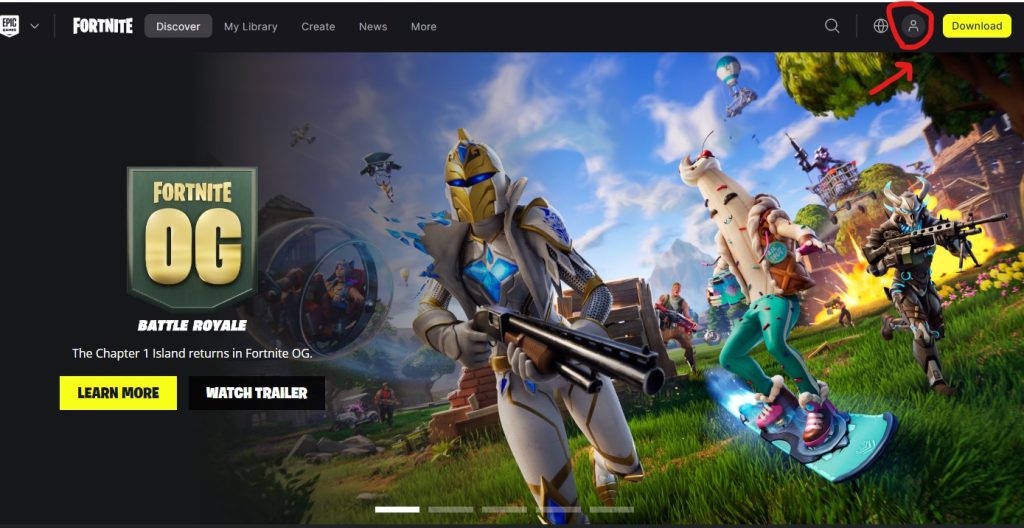 Follow the on-screen instructions to create your username and password.
Downloading the Epic Games Launcher
Once you have created your Epic Games account, it's time to download the Epic Games Launcher. This launcher serves as the platform for accessing and managing your Fortnite game. Here's how to download it:
Go to the Fortnite webpage and locate the download section.
Click on the download button corresponding to your PC operating system (Windows).
Save the launcher file to your computer.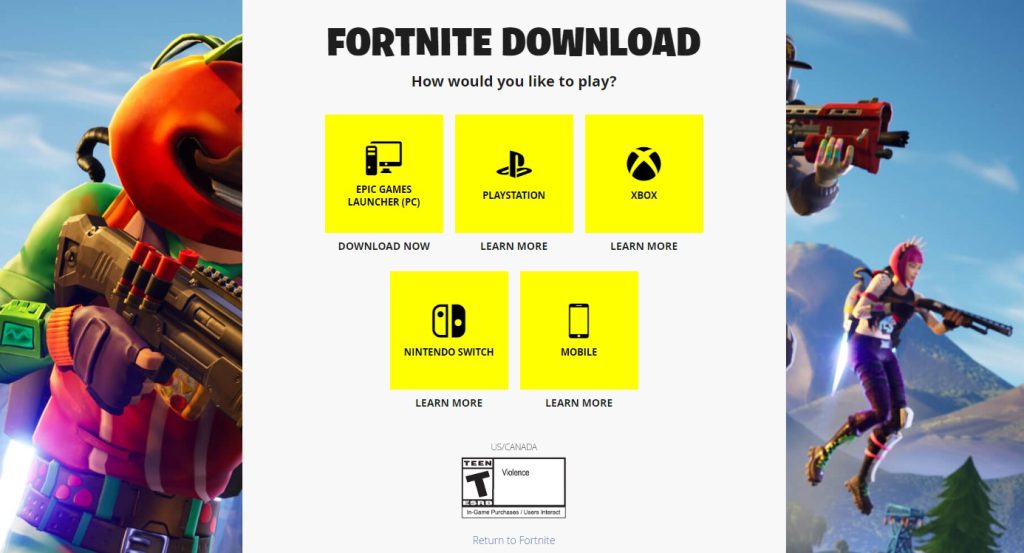 Open the downloaded file and follow the installation prompts.
If prompted for permission to make changes, click "Yes" to proceed.
Once the installation is complete, the Epic Games Launcher will open automatically.
Installing Fortnite
Now that you have the Epic Games Launcher installed, it's time to install Fortnite itself. Here's how to do it:
Log in to the Epic Games Launcher using your newly created account.
From the home screen, navigate to the "Store" tab on the left-hand side.
Use the search bar to enter "Fortnite" and locate the game's listing.
Click on the game's listing to access its details.
Add the game to your library and initiate the installation process.
If the download pauses due to a weak connection, you can restart it from the library menu.
Adjusting Game Settings
Before jumping into your first match, it's important to customize your game settings according to your preferences. Here's how to adjust your settings:
Launch Fortnite from the Epic Games Launcher.
On the main menu, navigate to the "Settings" option.
Explore the submenus to modify various settings such as mouse sensitivity, graphics quality, and key binds.
Make all the desired modifications in each submenu.
Once you're satisfied with your settings, return to the main menu.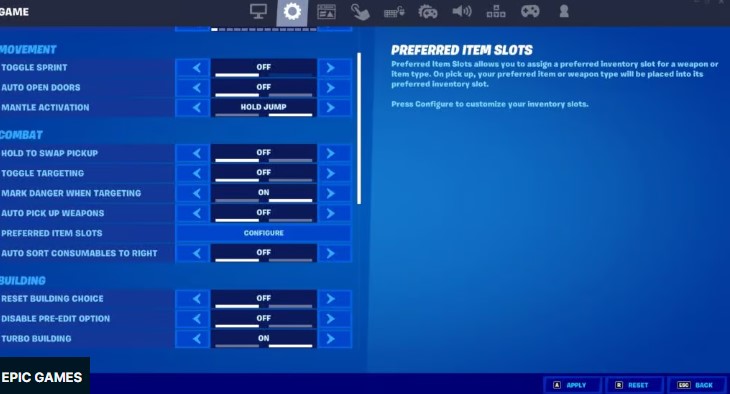 Choosing Game Modes
Fortnite offers three main game modes: Battle Royale, Creative, and Save the World. Each mode offers a unique gameplay experience. Here's a brief overview of each mode:
Battle Royale: This is the most popular mode, where you compete against other players to be the last person standing.
Creative: In this mode, you can unleash your creativity by building and designing your own worlds and mini-games.
Save the World: This mode is a cooperative player-versus-environment experience, where you team up with friends to fight against hordes of monsters.
To choose your desired game mode
Launch Fortnite and navigate to the main menu.
Select the game mode you want to play by clicking on its corresponding icon.
Mastering Basic Controls
To become a skilled Fortnite player, mastering the basic controls is essential. Here's an overview of the default controls:
Movement: Use the W, A, S, and D keys to move forward, left, backward, and right.
Aim and Shoot: Use the mouse to aim and left-click to shoot.
Building: Press the corresponding key (default: F1-F4) to switch between different building structures, and use the mouse to place them.
Inventory Management: Use the number keys (1-5) to switch between inventory slots.
Interactions: Press the "E" key to interact with objects and pick up items.
Exploring Weapons and Items
Fortnite offers a wide variety of weapons and items that can greatly enhance your gameplay. Here are some key categories:
Assault Rifles: These versatile weapons are effective at medium to long-range combat.
Shotguns: Shotguns are powerful at close range, dealing high damage in a single shot.
Sniper Rifles: Sniper rifles excel at long-range engagements, allowing you to take out enemies from a distance.
Healing Items: Medkits, bandages, and shield potions can restore your health and shield.
Traps and Gadgets: Traps and gadgets can be strategically placed to surprise and eliminate your opponents.
How to Play Solo, Duos, and Squads
Fortnite offers different modes for playing with others. Here's a breakdown of each mode:
Solo: In solo mode, you compete against other players individually, aiming to be the last one standing.
Duos: Duos mode allows you to team up with one other player and compete against other teams of two.
Squads: Squads mode enables you to form a team of up to four players and battle against other squads.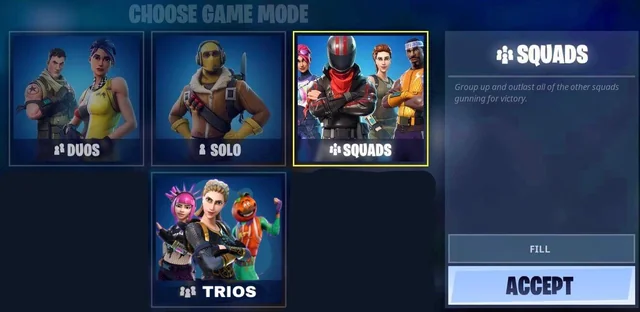 Improving Your Gameplay
To become a skilled Fortnite player, continuous improvement is key. Here are some tips to enhance your gameplay:
Practice Building: Spend time in creative mode to improve your building skills and master advanced techniques.
Watch and Learn: Study gameplay videos and streams of skilled Fortnite players to learn new strategies and tactics.
Experiment with Weapons: Try different weapons and find the ones that suit your playstyle the best.
Stay Updated: Keep up with the latest updates and patch notes to stay informed about new features and changes.
In Closing
Now that you have a complete understanding of how to play Fortnite on PC, it's time to jump into the action. Grab your keyboard and mouse, build, shoot, and outlast your opponents in this thrilling battle royale experience. Fortnite is always changing; new seasons, changes, and events are added all the time. Connect with other people in the Fortnite community to find out what's new and join in on the fun.
Was this post helpful?
Let us know if you liked the post. That's the only way we can improve.