LinkedIn has added a cool new feature to user profiles, which it has never spoken about before. Users can record 10 seconds of audio to guide pronunciation. Amazing, isn't it?
If you are one of those people who get your name pronounced wrong most of the time, or when you get interview calls, people often end up mispronouncing your name, with this thoughtful LinkedIn feature, you'll never have such problems ever again.
"Starting this week, we are adding an audio recording feature to your Profile so you'll have the ability to create a recording of your name pronunciation, which will then be clickable on your Profile. Once you add a recording, other members visiting your Profile can quickly listen to the recording to better understand your pronunciation preference and, subsequently, ensure they can correctly say your name. You can also listen to other members' pronunciations by visiting their profiles when they have added a recording," Joseph Akoni, Product Manager at LinkedIn, said in a blog post.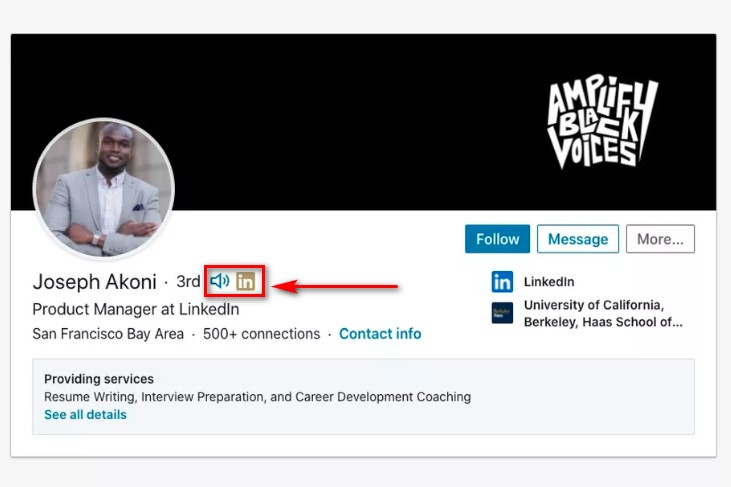 Remember that the audio clips can only be recorded on a mobile phone, but do not worry since they can be played on both desktop and phone.
Here is how you can add audio clips to your Profile on your LinkedIn (according to India Today):
Tap your profile picture and then select View Profile.
After opening your Profile, go to the Edit option and select it
You will find a Record name pronunciation option when you hit Edit. Tap and record your name.
If you want to make changes or redo it, you can tap the Edit icon to delete or replace the existing recording.
Once you are done recording your name, click on the Use button if you are satisfied with your recording and don't want to make any changes to it.
We all hope that users will not misuse the ability to place a 10-second audio recording of their choice on their Profile.
Was this post helpful?
Let us know if you liked the post. That's the only way we can improve.