Spreadsheets have been a very handy tool for businesses in the past years. A lot of spreadsheet programs were developed to help businesses in different ways, such as data visualization, pasting data, customization options, and other helpful functions.
Two of the most commonly used spreadsheet programs are Microsoft Excel and Google Sheets. Hence, many people wonder- which is really better? In this article, we will compare and contrast Microsoft Excel and Google Sheets to help you decide which is more suitable for you and your business.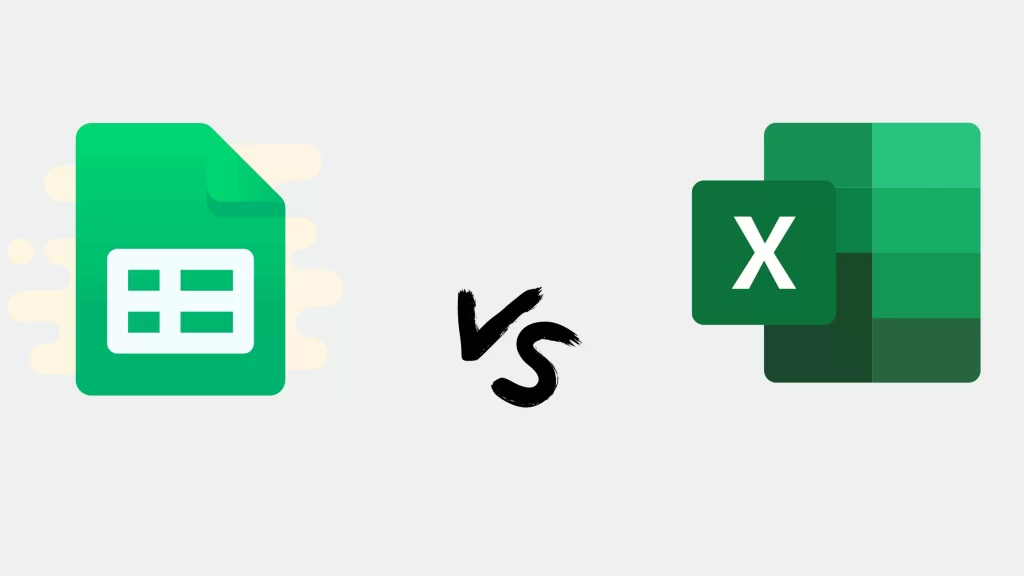 What is Google Sheets?
In 2006, Google launched Google Sheets together with other Google Suite tools such as Google Docs, Google Slides, Google Forms, Google Sites, Google Drawings, and Google Keep. Google Sheets can also be utilized through the Web, allowing users to use any device in editing their spreadsheet documents.
The spreadsheet program is not only limited to Google Chrome but can be used in any browser you like.
However, Google Sheets does not have any desktop app version available yet, unless you are using a Chromebook with a Chrome operating system. The good thing is you can still use Google Sheets on the web smoothly and almost without an issue.
You can also select the offline version in editing your content if you plan on working in an area without the Internet for a moment.
Google Sheets offers real-time creation, modification, updating, and editing of spreadsheets using the Internet. It utilizes cloud technology through Google Drive which makes it easier for people to share and collaborate.
Using the same technology, you can also work on any device, even interchange them, as long as you have an Internet connection or you opt to edit files offline.
In concept, Google Sheets is just like any other spreadsheet program. However, using Google Docs allow people from different parts of the world to work together easily.
Many businesses have utilized remote work setups, and people can easily chat, comment, and leave notes to one another enabling communication without even leaving Google Sheets.
Finally, your document changes will be automatically saved and you can easily view the change history.
What are the best features of Google Sheets?
Google Sheets' main feature is convenience. Here are some of the ways Google Sheets can make your spreadsheet experience more convenient:
Google Sheets allows easy opening of a new spreadsheet document. You don't need to go through menu bars to open a new document. You can easily type "sheets.new" to your address bar and a new Google spreadsheet will open for you. You can also try "sheets.new" or "spreadsheet.new" and the same effect will happen. Make sure that you are correctly logged in to your Google account in doing this.
You can easily input some date or time in your spreadsheet, Google Sheets can easily let you do that. Use the following shortcuts to do this:

To insert a date, you can press your ctrl (or CMD) and semicolon (;)
To insert time, you can press Shift and semicolon
To insert time and date, you can press CTRL (or CMD), Alt, Shift, and a semicolon on your keyboard altogether.

You can make your own keyboard shortcuts using Google Sheets for a more personalized setting.
Tired of a small formula bar? Google Sheets allows you to increase the size of the formula bar by easily dragging its bottom part. In this way, you can clearly see whatever you put in the formula bar.
Extra spaces can be a little bit frustrating. Thankfully, you can easily get rid of them in Google Sheets by using the "=TRIM(cell)" formula.
Google Sheets has the sparkline feature. This feature allows you to view a small version of a graph in a cell.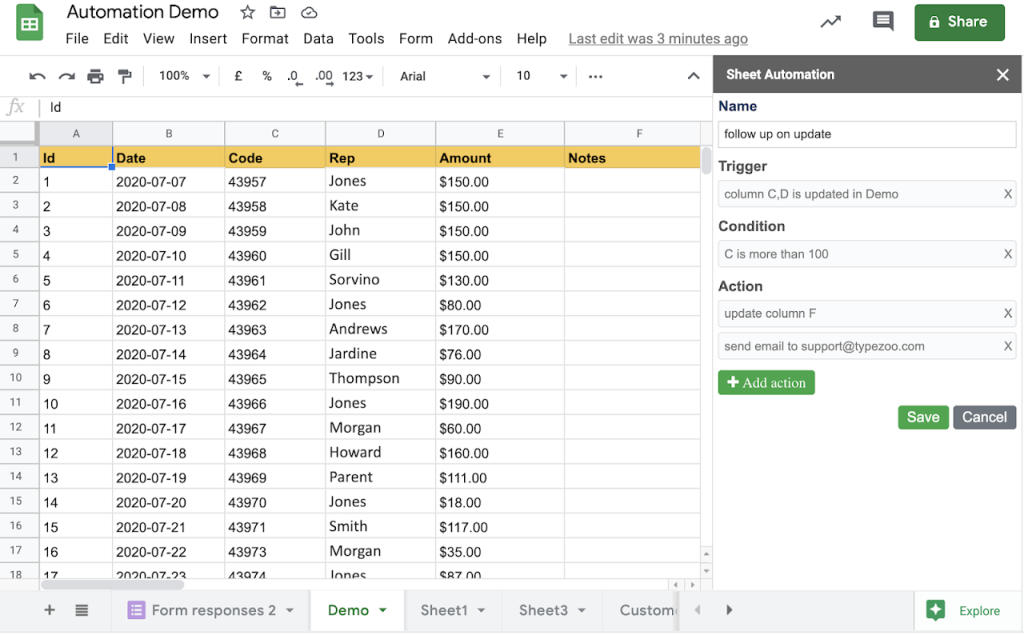 What are the pros and cons of using Google sheets?
Using Google Sheets has its own pros and cons. First, let's discuss the advantages of using it. Here are some of Google Sheets' advantages:
Google Sheets is absolutely free to use.
It is very easy to use. You can access it through web applications, whether you're in online or offline mode.
You can also access your Google Sheets document using its mobile app version.
Collaboration can be made in real time. People across the world can also work together anytime.
Google Sheets is beginner-friendly. Its tools and features are easy to understand.
Google Sheets has an autosave feature. You don't have to worry if your computer suddenly shuts down.
Google Sheets uses cloud technology. This means that you can access your Google Sheet files on different devices.
Meanwhile, here are some of the disadvantages of using Google Sheets:
Google Sheets tends to slow down when there is a huge volume of data to process.
Google Sheets has limited options for data visualization and data analysis.
Compared to Microsoft Excel, Google Sheets have limited formulas and customization options available for use.
Google Sheets is not recommended if you will perform complex calculations, accounting, or bookkeeping.
Security issues may arise when using cloud technology if using devices that are for public use.
What is Microsoft Excel?
Microsoft Excel is a software developed by Microsoft that was launched in 1989 as part of the Microsoft Office apps. Actually, the first-ever Microsoft Excel version was developed for Macs only.
Today, Excel is accessible for Macs, PCs, and even mobile phones and devices. You can also access Microsoft Excel on the web through Office Online.
Microsoft Excel can be used in various ways and purposes. You can create sheets that are used to organize or format a set of data, use formulas to calculate figures, use data visualization and data analysis features, and more.
Like any other spreadsheet program, Microsoft Excel can handle data easily. Its main advantage, however, is its more advanced functions that let users do a lot more actions.
Excel comes in different versions starting from its 1995 version to the most recent 2021 version. One of the options you can have Microsoft Excel is by purchasing the whole Microsoft suite.
A good tip is to avoid purchasing previous versions of Microsoft Excel, as it may not be compatible with newer Microsoft applications.
In fact, Microsoft only supports versions dated 2013 up to the present. Last October 2020, Microsoft stopped supporting the 2010 versions and older.
You can also use Microsoft Excel if you subscribe to Microsoft 365 cloud. Aside from the apps, it will also offer you OneDrive storage and keep you updated with recent Office Applications. Using this option will also allow you to use Microsoft Excel on multiple devices.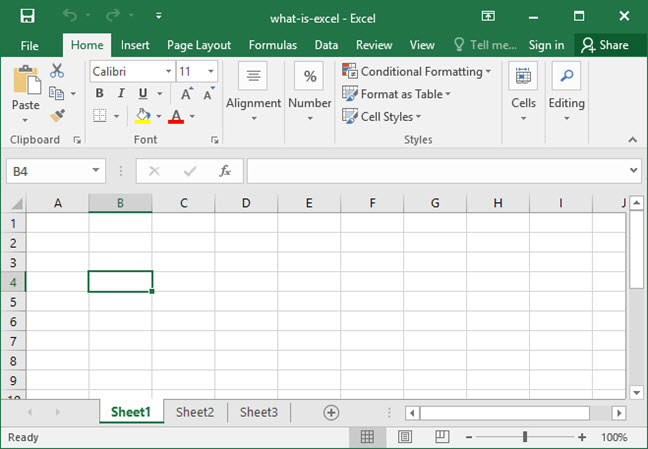 What are the most useful Microsoft Excel features?
When you compare Google Sheets vs Microsoft Excel, there are Excel features that Google Sheets does not have. Here are the most useful features that make Microsoft Excel stand out.
Microsoft Excel has a flash fill feature. This feature will detect a pattern in the cells and will automatically fill in data instead of you inputting them manually. This feature allows you to save time and effort.
The flash fill feature works best if you have to separate or combine first and last names, extract initials from given names, and format email addresses and cellphone numbers.
Microsft Excel also allows you to activate a watch window. Using the watch window feature helps you to avoid scrolling from time to time between cells. When you add a cell in the watch window, you can keep track of its data wherever you are in the spreadsheet.
To activate the watch window feature, go to the Formulas tab, click Formula Auditing, and select the Watch Window Option.
Another feature to enjoy in MS Excel is conditional formatting. You can find this easily on the Home tab in the software's ribbon. Conditional formatting allows you to put shading on cells to group data.
MS Excel also has a paste special feature that allows you to copy only a specific part of a cell. For example, you may just only want to copy the text or comments on a cell. You can easily do this with the paste special feature.
What are the pros and cons of using Microsoft Excel?
Other than its features that make statistical analysis and analyzing data more convenient, here are some of the advantages of using Microsoft Excel.
Microsoft Excel has more advanced functionalities compared to other spreadsheet apps.
MS Excel can also handle huge volumes of data making it more useful to perform statistical analysis.
Microsoft Excel contains more data visualization features to help you present your data analysis better.
Microsoft Excel has a desktop version compared to Google Sheets.
Performing tasks in Microsoft Excel is faster.
More industries are using Excel compared to other spreadsheet software.
Meanwhile, here are some of the cons of using Microsoft Excel.
Microsoft Excel is not available for free. You need to have a personal or business subscription in order to utilize its products.
Using an Excel sheet is harder to learn due to the complexity of learning its advanced functionalities.
Microsft launched too many versions of Excel, which allows compatibility issues to happen between versions.
If you are not subscribed to the cloud app, it will be impossible to open your Excel files on multiple devices.
A Microsoft Excel sheet cannot perform an automatic review for human errors in Excel formulas. Hence, you need to manually check for them which can take a very long time, especially if you will handle a large amount of data.
Microsoft Excel Vs Google Sheets: What Are Their Key Differences?
Both Google Sheets and Microsoft Excel are spreadsheet applications commonly used by many industries. Here are some of their key differences:
Affordability
When it comes to affordability, Google Sheets is typically free of use unless you have a business subscription. Moreover, a business subscription to Google Sheets is more affordable than Microsoft Excel.
While there is also a free online version of Microsoft Excel, the features available there are fewer compared to the full Excel app.
Availability and Accessibility
When it comes to availability and accessibility, Google Sheets is available on online web applications and mobile apps. Google Sheets has no desktop app.
Microsoft Excel is available online, through Excel Online (without subscription), on desktop apps, and on mobile applications.
Collaboration
When it comes to collaboration, people can collaborate in real-time and see whatever the other users are doing anytime and anywhere on the spreadsheet. Google Sheets also have an in-app chat option where users can talk with each other while on the spreadsheet application.
On the other hand, Microsoft Excel offers real-time collaboration only on its online version. Meanwhile, Excel's desktop version has limited features for collaboration.
Visualization and Statistical Analysis
When it comes to visualization and statistical analysis, Google Sheets has fewer available options. This indicates that you might have to manually do the actions needed for the visualization and analysis of your data.
Excel, on the other hand, has more features available for the visualization and analysis of data. Users can utilize the Explore feature to automatically create a chart or graph to present their data.
You can also create pivot tables or use the Power Query in Excel which are great tools for organizing and analyzing sets of data.
Ease of Use
When it comes to ease of use, Google Sheets is generally beginner-friendly. Learning its tools will only take a short period of time. There's also no need to worry because Google Sheets has an autosave feature that allows changes in your Google Sheets files to be saved real-time in your Google Drive.
On the other hand, MS Excel is more difficult to learn because of the advanced Excel functions. Microsoft applications do not have a real-time autosave feature, instead they are autosaving your changes every ten minutes.
Hence, to save your Excel file, you need to save it manually if you're doing it on desktop app.
Automation language
When it comes to automation language, Excel's native automation language is the Visual Basic For Applications. For users who are already familiar with JavaScript, grasping this language will be very handy.
For Google Sheets, Google Apps Script is utilized.
Other Matters
A Google Sheet file will typically slow down its performance when working on a huge volume of data. The maximum number of allowed cells for Google Sheets is ten million.
In MS Excel, no change in performance will happen even if you need to deal with large volumes of data. It has a maximum number of cells of 17 billion cells in total.
Bottomline: Google Sheets Vs Microsoft Excel, Which Is Really Better?
Both Google Sheets and Microsoft Excel are powerful spreadsheet tools that have their own strengths and weaknesses. Deciding which is better among the two depends on which strength you want to focus on.
For example, if you prioritize collaboration, you can utilize Google Sheets more. Or if you need visualization and data analysis features, Excel is the right spreadsheet tool for you.
How Can Simple Sheets Help You?
Simple Sheets is no ordinary spreadsheet tool. It offers services that can help you perform your spreadsheet tasks in a more effective and efficient manner. Its services include automating spreadsheet tasks that would take longer in Excel and Google Sheets, customizable templates, and better data analysis with more than 350+ graphics to choose from.
Was this post helpful?
Let us know if you liked the post. That's the only way we can improve.