We're living in the digital age where everything should be shared on the Internet. It's a quick and simple way to target and reach a big number of people. However, this doesn't mean print marketing is dead – it's still and is always going to be an efficient way to raise brand awareness.
The thing is that digital marketing has taken over the majority of social platforms and has become rather annoying – the audience is tired of pop-up ads and advertising content, and misses tangible things. People like to touch the paper and hold things in their hands.
In this post, we're going to discuss the benefits of print marketing materials in branding. You'll also discover the most effective types of the print materials and best tools to design them. So let's get started!
Benefits of Print Marketing Materials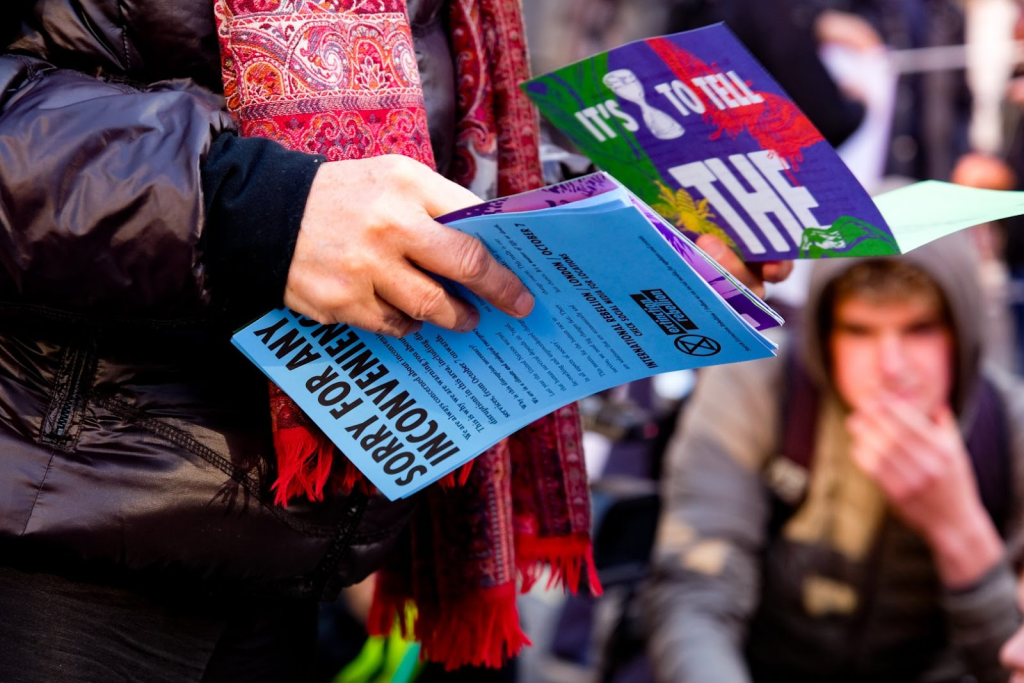 Print materials give you an opportunity to find new customers and introduce your brand or product to a wider audience. This is a great way to make a good impression, and as you know, the first impression is everything.
Printed marketing materials offer a tangible and personal way to interact with both your current and potential customers. As a result, people take you and your brand more seriously.
This kind of marketing material is easily available and saves a client the time and effort they'd need to spend searching for your location or services online.
Print materials, such as pens, notepads, or DIY calendars, are more practical and will remind the clients of your brand in their everyday life.
Nothing represents a brand better than its logo, color palette, and graphics. Well-designed printed materials will come in handy for distributing it and spreading your brand message. The more people see your brand logo and colors, the better you'll raise brand awareness.
Best Types of Print Materials
There are countless kinds of print marketing materials that have been used by top companies for years. Let's see which way will advertise your business better. 
1. Brochure
This is the most common type of print marketing materials. Brochures are documents that showcase your product, services, and company. They can be easily distributed via direct mail, handed out at some big networking events or inside your office.
2. Flyer
Flyers are typically used to inform about sales, events, or new products and services. They are usually handed out on the streets or left at checkout for recent customers.
Flyers are popular among different kinds of businesses for many reasons. They are lightweight which means they are easily portable. With a range of infographics, photos, icons, and colors, you can make flyers visually appealing and attract your target audience.
3. Calendar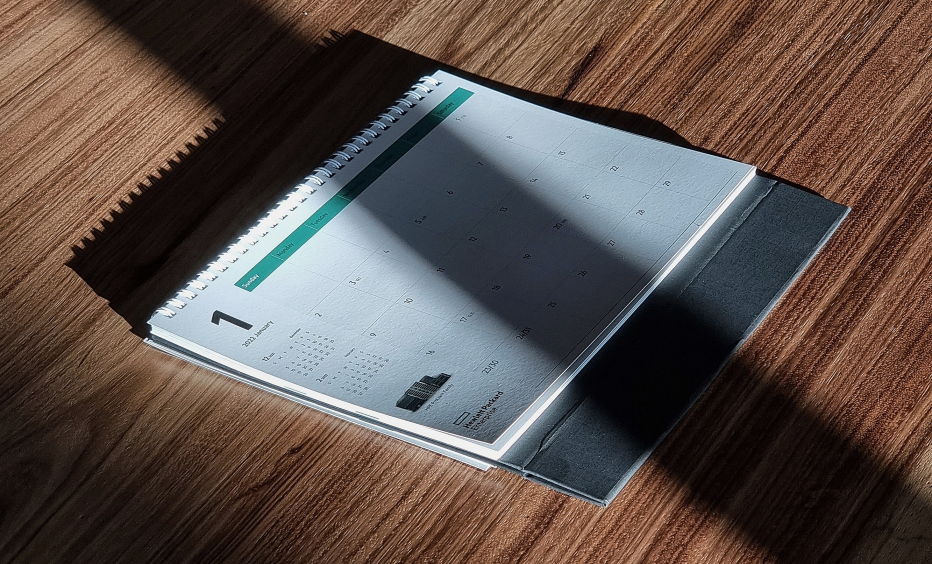 While flyers and brochures often end up in a bin, calendars are more likely to be carried home or office. This type of print marketing is more practical and useful for advertising your company all year round. Calendars act as a constant reminder of your brand.
Just check they are well-designed and aesthetically pleasing – make your own photo calendar for free to achieve pro-level results. With the help of an easy-to-use calendar photo editor you can clearly display your logo and help to build up brand recognition.
4. Postcards
Postcards are perfect for reaching new customers through traditional mail to boost brand awareness and sales. You can hand them out to prospective clients or give them to visitors at events or in stores.
Companies often print a coupon on the postcard that customers can redeem for discounts or special offers. Postcards can also be mailed broadly within a certain city or ZIP code or target specific demographics.
5. Business cards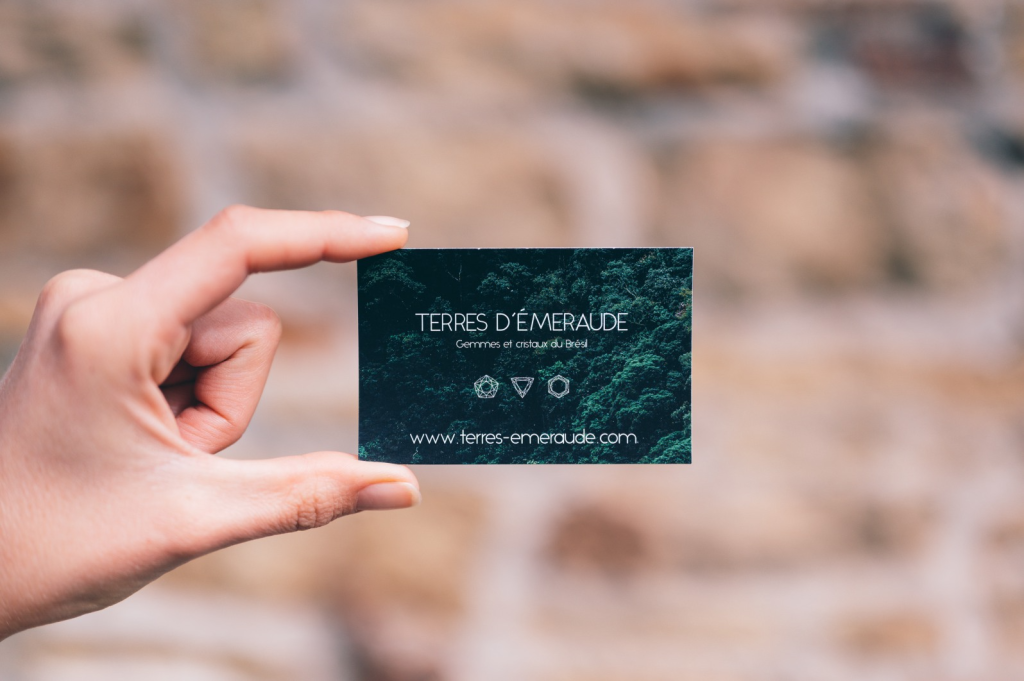 Business cards are cards that display a company's logo and website along with your name, position and contact information. Recently, QR codes have become an important part of a business card as well – they allow customers to directly go to your website and find all the information.
Since business cards are small in size, durable and easy to carry, they are ideal for handing out at conferences, trade shows, lectures, seminars and meet-ups of all types. They can be easily carried in pockets or wallets, and remind the customers of your business.
6. Door hangers
Door hangers are printed signs with cutouts to fit over door handles. They are effective marketing materials for local businesses specializing in such services as landscaping, dog walking, pet-sitting, home delivery services, etc. Door hangers can help you promote a sale, distribute coupons, showcase a new product, and so on. Besides, door hangers are easy and inexpensive to produce.
Top Tools for Designing Marketing Materials
The key to great print marketing is appealing and eye-catching graphic design. The program you use can play a pivotal role so make sure you choose the right tool. For enhancing your imagery, you can use Adobe Photoshop – it will let you resize and crop pictures, modify colors, retouch portraits, etc.
To design a business card, we recommend using Canva, a web-based graphic design program that has a free business card maker tool. The program allows you to create them from scratch, but it also offers a multitude of ready-to-use templates to choose from.
Also Read: "How to Print on Canva?"
You should also try out a calendar maker with photo to design a branded calendar. In your calendars, you can include your business logo, decorate it in your brand color palette, and add your contact information. But if you're pressed for time, use a customizable photo calendar template to quickly add your files and instantly print out your design.
Final Thoughts
As you know, leveraging both digital and traditional marketing is the best way to stand out. In this post, we talked about different types of print marketing materials commonly used for advertising brands. To raise awareness, you can send postcards and flyers to your customers, hand out brochures, use business cards, or even make your own photo calendar to display your logo and contact information.
To figure out which way will work best for your business, consider your target audience, budget, and goals. Flyers, brochures, and postcards are the cheapest options, but they are less cost-effective than branded stationary like business cards and calendars. You can save some money by designing them in a low-cost graphic design program or a dedicated photo calendar creator.
One way or another, print marketing materials will definitely be helpful in your business advertisement, and we hope you'll try them in practice soon.
Was this post helpful?
Let us know if you liked the post. That's the only way we can improve.