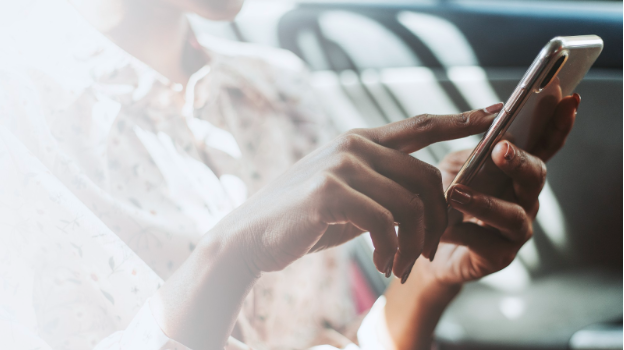 Technological innovations have now made life a bit easier. Many people have moved on from the offline hustle or handling a nine-to-five job to making money online. Would you have to strive and labor? Not all the time, but money will be made.
There are now several ways to make money online currently. You can either maintain it as a side hustle or take it as your primary livelihood source. Many Canadians are now taking the initiative, and you, too, can benefit from it.
Here are some proven methods of making leg
it money online. We'd advise you to conduct research on each before making a decision. One thing is sure, the potential of spending less and earning more is possible.
Start a Drop-shipping Business
Remember when we talked about taking your 9-5 online? The drop-shipping niche is perfect for offline business owners and entrepreneurs. Basically, anyone who loves to buy and sell can do this gig.
The demand for drop-shipping is increasing by the day. While it may not be easy since much trust is needed, you could make more than a thousand dollars a month by buying cheap and selling higher. If there's a lack of capital, you could research different high risk loans guaranteed approval Canada sites. Submit the proper documentation, and you can get the loan to begin your hustle.
You can try out sites like Aliexpress, Alibaba, eBay, Amazon, etc. However, drop-shipping involves lots of research to understand your target audience's needs. You don't want to place an order for products that will lie in the warehouse without patronage. 
Try Taking Online Surveys
Taking online surveys could be ideal if you have some free time to spare and want to earn some money. The barrier to getting started is low, so almost everyone is eligible to participate. Taking surveys does not require you to have any experience or knowledge, and the variety of survey topics is wide.
As everything is done online, you can make some free money from the comfort of your own home. Although the rewards may appear small, investing more time would add to a nice sum of money!
Start Off as a YouTube Creator
In 2021, the highest earning YouTube earner, Jimmy Donaldson, made up to $54 million. All he had to do was upload insane stunts on his channel. The following ranking person is Jake Paul, who used his boxing content channel to raise $45 million in 2021.
YouTube offers an excellent way of making money. Every organic view got money raised. You could earn up to $15 per thousand views.
All you need to do is find a niche and create a strong audience. Once your contents are relatable, entertaining, or educational, people will naturally flock to it. Thankfully, this sector is evergreen, and your videos can make you money for years to come, even while you sleep.
Teach Online
If you're knowledgeable in a field, you could make clean money by dispersing your wealth of understanding. A suitable means is to create and sell a course on it online. There are several websites where you can put them. A great example is Udemy. If you have a substantial audience, take the next step and create a website.
Alternatively, you can sign up on various tutor sites. Many people would love to learn how to speak and write English. Making up to $5,000 is possible, depending on your expertise and qualification.
You could even create a series, dividing the course into parts. This is possible by reading reviews of past classes. Look at what people say about them, the good and the bad. Improving on it will cement your place as an authority on a topic. Don't forget to sell yourself well.
Learn a Skill and Freelance
One of the easiest methods of earning online money will be to freelance. You could sometimes take your 9-5 online and get clients globally. Suppose you're an executive assistant, a secretary, a data analyst, or a software engineer, you could make good money online.
If your job is unavailable online, that's not a problem. It is easy to learn a soft skill, perfect it, and market your talents. A great feature of this fact is there are several websites to utilize. Examples include Upwork, Fiverr, Freelancer, etc.
It is essential to have an outstanding portfolio that contains past work. If possible, volunteer for free at places where you can gain experience. No client wants to hire a mediocre freelancer. Once you have a good profile, you can apply to various clients and submit proposals.
The benefits are immense. You can determine your work hours and get paid for what you love doing in real life. A win-win situation if you ask us.
Translation and Transcription
If you have a skill for attention to the tiniest details, try translation and/or transcription. Translation involves copying a text from one language to another. It's a large market with huge demand. However, you must be fluent in at least two international languages to qualify.
For transcription, you need to understand accents and write them out. Various businesses are looking for people who can convert a recording into a text document. Yes, transcription software can do the trick. But, the human factor is always desired for a perfect result.
Translators and Transcriptors can make an average of $10 per hour or more, depending on their skill and the website. There are several websites you can check out for ideas. You may be required to perform a small test to test your proficiency.
Sell your Old Books on Amazon
If you've got vintage reading items, it is easy to sell them on Amazon. There is a steady market for such things; you can easily earn good money by taking photos and placing ads. The Amazon Marketplace could be crazy, and you'd lose credibility if you tried to sell worn-out books or materials.
Just ensure that the books are in good condition before placing them for sale. You could also sell games, and other items you feel have second-hand value. There is always a market for it, and you will get a buyer in no time. Amazon usually takes care of the delivery. The payment will be charged to the buyer.
Conclusion
The key to making good money online is consistency and discipline. It could be tricky at first, seeing as you're trying to buy the trust of strangers. After your first transaction and a positive review, we are confident it gets easier.
Was this post helpful?
Let us know if you liked the post. That's the only way we can improve.