As you will know, most western social media sites are behind the great Chinese firewall, and even those without are of little interest to Chinese netizens. This gives home-grown social media networks that started out as imitations of western ones the chance to outgrow and added powerful, unique features designed specifically around the habits of local users. This provides effective and attractive marketing and e-Commerce options that are purposefully built for Chinese.
WeChat – The Swiss-Army Knife
With more than 1.29 billion monthly active users, WeChat is the foundation of any social media strategy in China. Known as Weixin locally, WeChat is much more than a simple messaging app and contains powerful features that allow marketers to interact with consumers through different mediums. 

Most people in China use WeChat every day to communicate with friends and post updates called WeChat Moments on their Facebook style walls. Additionally, WeChat has its own transaction platform called WeChat Pay which allows interaction with in-app e-Commerce stores as well as the possibility to send and receive money through chats. Business accounts can be opened for brands to deliver trusted content to their followers and a China social media agencies like Alarice International can help you to set up and manage the account with ease.

Apart from the usual advertising options you will find on most social media apps, WeChat offers third-party app integration right on its platform too. Many brands have created their own interactive apps called mini programs. These mini programs have made more than 21 billion USD transactions in 2021 in total.
Weibo – The Twitter-Like App
Weibo's closest western version would be Twitter, but it has diverged from Twitter with many of its features. Weibo or Sina Weibo is mostly used by netizens in China to keep abreast of the latest news, trends and follow their favourite celebrities and influencers online.

Posts on Weibo are like mini blog entries where people can share their opinions through the comment sections on the posts. The comment section itself and the debate raging are always a good indicator of the collective opinions of Weibo users and the Chinese public in general on a given topic.

Marketing on Weibo is more affordable than on WeChat, and it offers two main types of campaigns. System campaigns that offer interactive elements like a lucky draw or creative campaigns that offer advertising options like the other social media sites.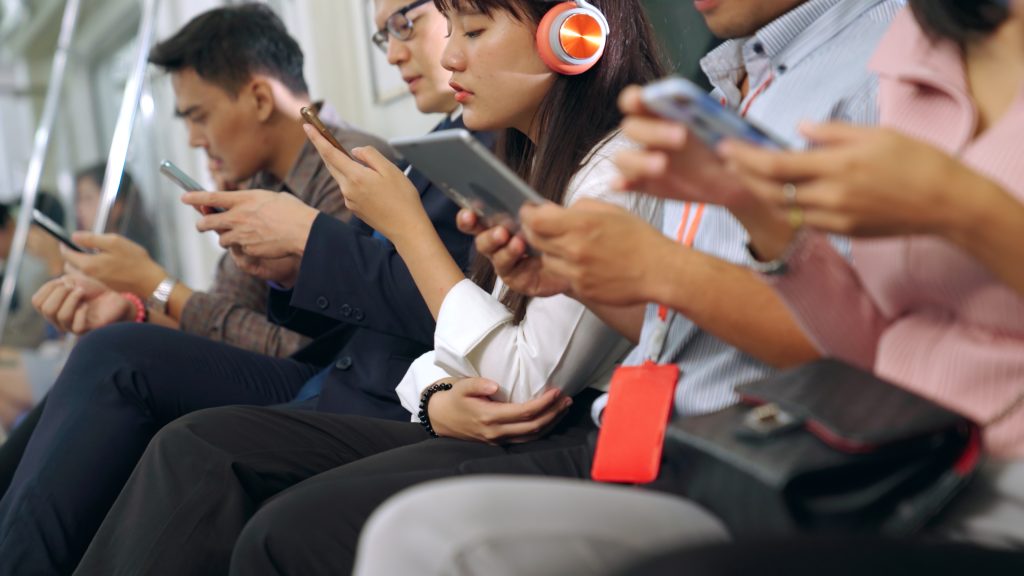 Youku – The YouTube-Like Platform
Youku is a video sharing platform that has 128 million monthly visits and is owned by Alibaba.com. Youku has a wide range of user generated content including long form shows available to premium subscribers. While YouTube has only recently started offering premium subscriptions, Youku has been doing this for years to attract users. In fact, Youku in general focuses on long form, serialised content as opposed to YouTube's focus on short form content.

Ads on Youku cannot be skipped and their integration with e-Commerce platforms in China is exemplary. Since Alibaba owns the company, integration with their e-Commerce platforms and payment processing platforms are seamless. Another advantage of Youku is that the content produced and delivered through the platform is specifically targeted to the Chinese audience so advertising on Youku is much more effective. Instead of branded videos, advertising may be a better option on this platform, and long-form serialised storytelling will be very effective to increase brand awareness as well.
Conclusion
While the three social media applications mentioned above are very important, it would be foolish to not follow the trends of the emerging apps that cater to niche markets like Bilibili, a video sharing platform that has a lot of young gamers, and Xiaohongshu that targets mostly women. The hegemony of Alibaba and Tencent in the tech space would also mean that advertising, e-Commerce, and payments on these platforms are seamlessly linked. Understanding the social media space in China is key to a successful marketing campaign in the country where most of the population is active and responsive in the digital world.
Was this post helpful?
Let us know if you liked the post. That's the only way we can improve.