When it comes to Instagram story, saving and taking screenshots becomes vital for users, but what are the best ways of saving stories without notifying. In this blog, we teach you how to forward stories.
Again we come back with a trending Instagram topic called "Instagram story." Well, nowadays, with 500 million number of Instagram stories are being shared on Instagram, the phenomenon of screenshot Instagram stories is conventional. There are thousands of compelling, intriguing content you wish to whether forward for one person as a direct message or post as one of your Instagram posts and, most importantly, to make it an Instagram story.
Now, I am here to talk about that when you screenshot a story on Instagram space, will the person be notified or not?

Does Instagram notify when you screen record a story?
No. Instagram does not notify others when you screen records a story. It is one of the most common questions every Instagrammer may wish to know, when everyone may feel the need to take a screenshot. It is all about privacy and the behavior you as the Instagram user choose.
Fortunately or not, the truth is that Instagram added this feature such thing for its user's comfort. However, back in 2016, Instagram used to send notifications if they make a screenshot of the conversation that happens in direct messages also in 2018, Instagram used to test out to notify users when anyone took a screenshot of their story.
Keep in mind Instagram send Direct Message screenshot notification, but does NOT send a notification
For posts and stories screenshot,
If you share a taken screenshot and make a post out of it
If you screen-record videos in posts and stories
Note: it notifies those users when you take a screenshot of the direct message in a private conversation (Vanish mode).
Does Instagram notify when you screenshot a story?
No, Instagram will not notify anyone if you screenshot a story. Instagram used to show the number of story screenshots, for the account owners, but they removed this feature. Instagram now only notify the person, if you screenshot a direct message in vanish mode.
To keep Instagram profile from "screenshot Instagram story" safe:
Switching to a private profile to keep strangers away
Use Instagram's Close Friends feature
All the things I have mentioned were vital to know about a screenshot of Instagram stories. Still, as a whole, the idea of taking screenshots is because of remaining anonymous as a copyrighter.
Now to solve this issue Instagram rollout the feature of Instagram story sharing to be somehow clear the source of the story you want to forward to the friends. This way used in public Instagram accounts.
Also Read: "Does VSCO notify screenshots"
How to share someone's story on Instagram
Go to the Instagram story prefer to share.
Tap on the three dots icon on the right bottom of the photo.
There is a button that says, "Copy Link."
In this way, sharing on other social media channels is possible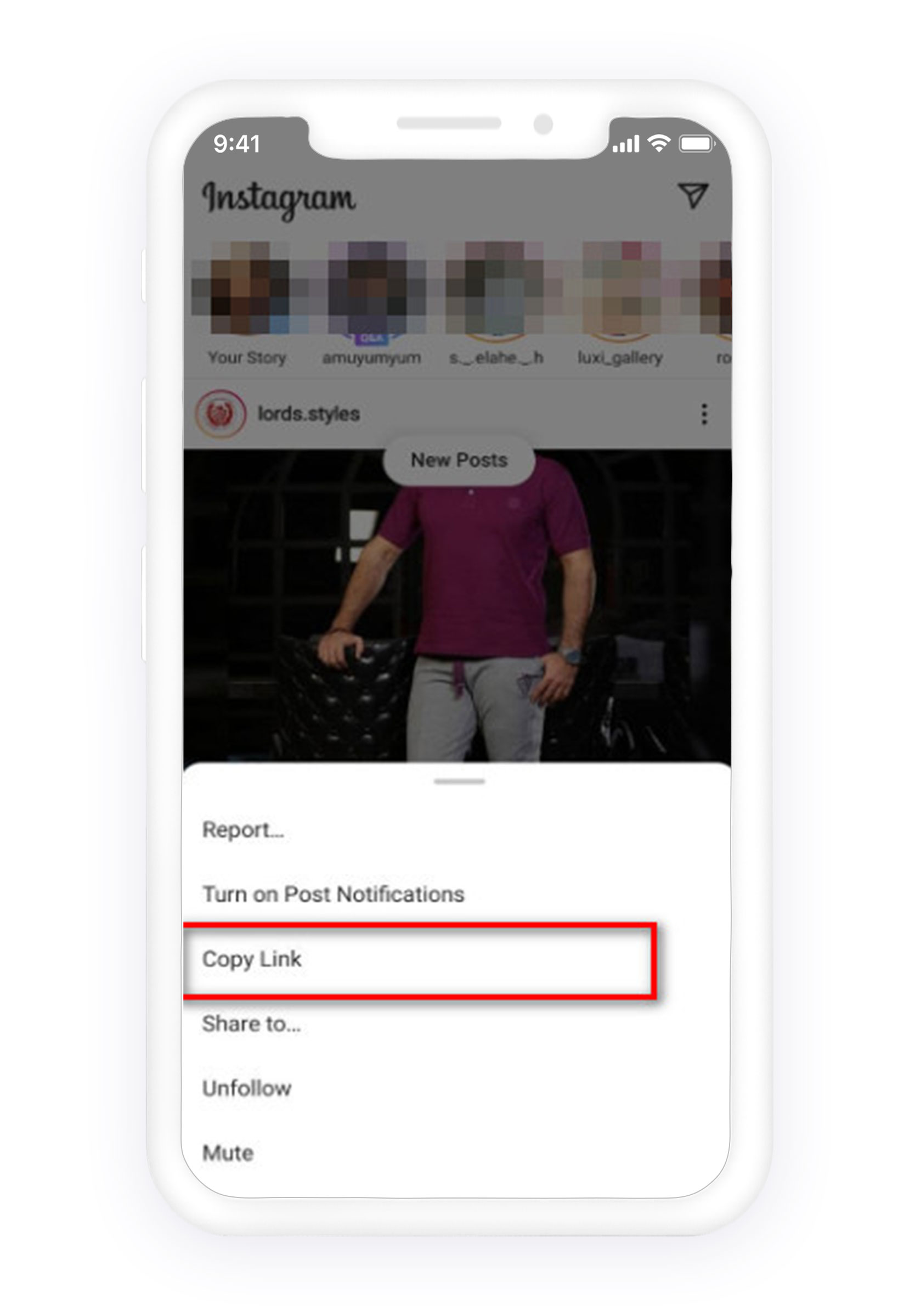 Another way that is easier to share the Instagram story is that a user tags you in her/his Instagram story @mention to let sharing the story.
Second way
If you have paid attention to Instagram stories,
There is an airplane icon beside each photo, in that case, tap on it to
A screen will appear asking you to who you want to send this Instagram story.
Now, Select the user to share the photo via direct message and tap on send.
Note: As I told you before this feature can be completed for public pages to be able to see it,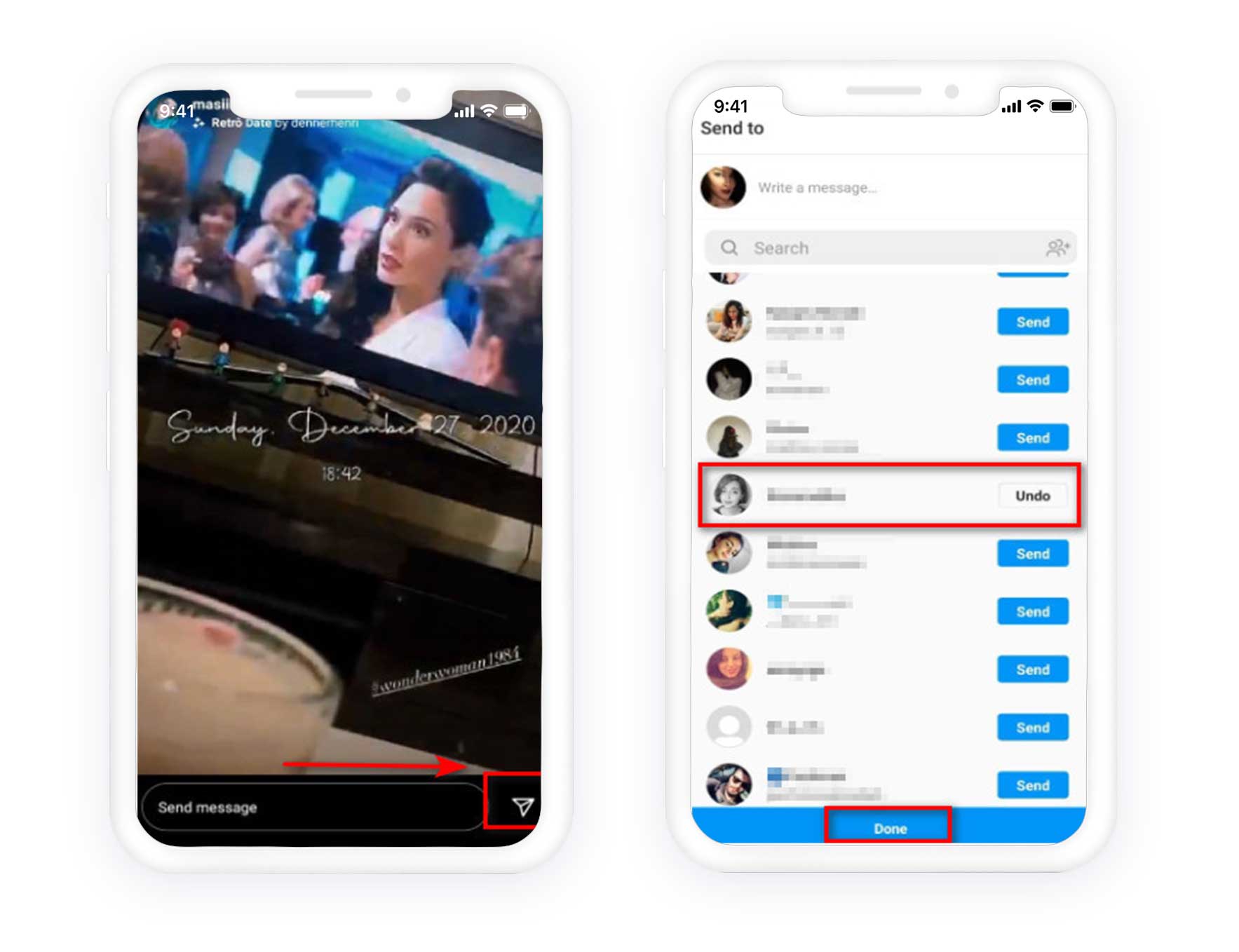 How to screenshot an Instagram story
I have learned a few new things since Instagram has stopped the screenshot notification. Maybe you have probably known or faced these ways I listed here.
1. Turn off internet connection
2. Use the Instagram Website
3. Use stories
4. Use Instant Stories for InstaStory on iOS
5. Use a Screen Recorder
In the first method,
Go for the Instagram story you want to take a screenshot
Here, disconnect the internet on your devices.
After that, Go back to the Instagram story, that you want, and take a screenshot
Force quit the Instagram app before turning on the internet connection
In the second method
One of the best alternatives for the third Instagram app and get rid of this Instagram policy is using the Instagram website; the good thing is that it is accessible on both mobile and desktop. When you use the Instagram web and check the Instagram stories for saving the screenshot, the risk of making alerts will be finished.
The third method
is using a browser not only to watch someone's stories without any account but also to save the Instagram stories. However, this method is used unless that person has a public Instagram account. The tool like stories is many to view the stories. Enter the person's username and watch it without sending any notification to him/her. incredibly valuable tool to make sure they're chatting with the right people on Instagram.
The fourth method
Story Reposter is one of the most catchall and free apps for downloading photos and videos of Instagram stories. The most interesting point with this app is to provide the capability to search to view stories anonymously like stories. iPhone users honor such an app for being unknown with any purpose.
Takes up23M storage space
Has Reasonable price in pro version $3.99
Download profile picture
The last method
There are various recording apps to record anything, whether on Instagram or everywhere. Using a screen recorder is not a new way; actually, It is more common because there is no need for any permissions and such things. Just start recording with a recorder to copy the Instagram story you want. You can edit it down to a screenshot later on. There are many different options for screen-recording, but here are the best screen recorders for Android Screen Recorder, MNML Screen Recorder, ScreenCam.
Was this post helpful?
Let us know if you liked the post. That's the only way we can improve.