Are you looking for ways to get rid of the "can't follow people on Instagram" issue? Then you are at the right place! I can imagine how eager you'd be once you decide to follow many users and try to get Instagram followers, but all of a sudden, nothing happens, and the "Follow" button gets out of work!
Don't worry about it anymore; we have found some solutions to solve the "Can't follow people on Instagram" issue, as well as fixes to may other social media problems and issues in our blogs.
Why can't I follow people on Instagram?
There are a couple of reasons that Instagram prevents you from following users are Instagram, such as:
If you are an Instagram lover and spend a lot of time on Instagram, you might have noticed that sometimes Instagram faces some bugs that are mostly worldwide, so you should wait until the problem is solved or try all the fixes mentioned in "what to do when Instagram keep crashing". Also, updating the Instagram app might solve the problem.
Third-party apps are not welcomed by Instagram, meaning that once Instagram recognizes that your account is connected to a third-party app it warns you to disconnect the app so fast.
So, if Instagram bots don't follow Instagram's rules, your account may end up in action blocked or being temporarily blocked.
On the other hand, you might have never used any Instagram bot, but you have definitely done too much in a short time. The following limit is about 150- 200 users per day -based on your account's age- so, once you reach Instagram's limits, you can't follow more users on Instagram.
If you have just made an Instagram account and it is brand new, you can't follow a lot of people in a short time, and you should increase the number of users you follow per day gradually. If you do not know how old is your account, find out in our guide "How old is my Instagram."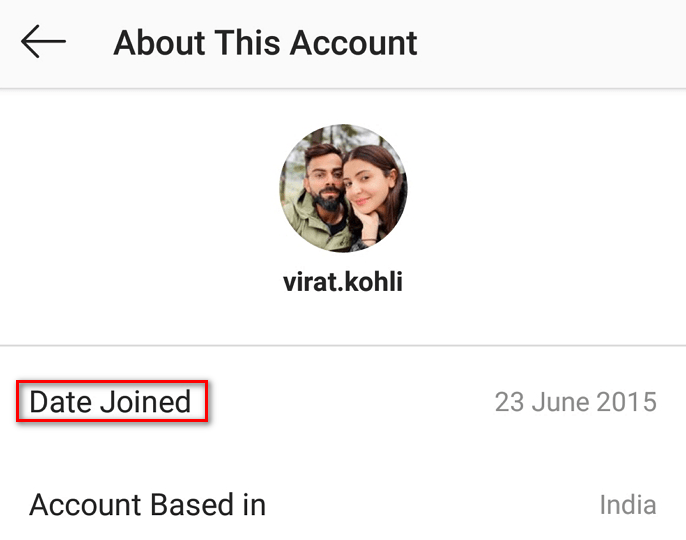 Instagram recognizes the actions that are similar to bots, such as following and unfollowing constantly. Therefore, you should slow down and stop the follow/ unfollow method for gaining Instagram followers.
How long does Instagram block you from following people?
Actually, no exact time is mentioned by Instagram, but as the researches show, it may take for an hour to a couple of days. As a result, you should act normal and don't take too many actions until your account gets back to normal.
What is the "Instagram action blocked?"
Instagram is so strict about suspicious actions and blocks users as soon as it recognizes unusual behaviors on the app. In other words, it prevents users from commenting, liking, following, etc. Instagram neither warns the user about taking a specific action too much nor explains the reasons to its users, so you should pay attention to Instagram's rules and limitations.
How to unblock your Instagram account from "action blocked?"
When Instagram blocks you, it may take about an hour, several days, or even some weeks to get unblocked. But if you want to make the unblocking process faster, there are some ways of connecting to Instagram and asking them to review your account.
Send a request to Instagram
After getting the "Action Blocked" message by Instagram, you should press the "Tell Us" on the message. Then Instagram will ask some security questions about you and makes sure that you are a real person.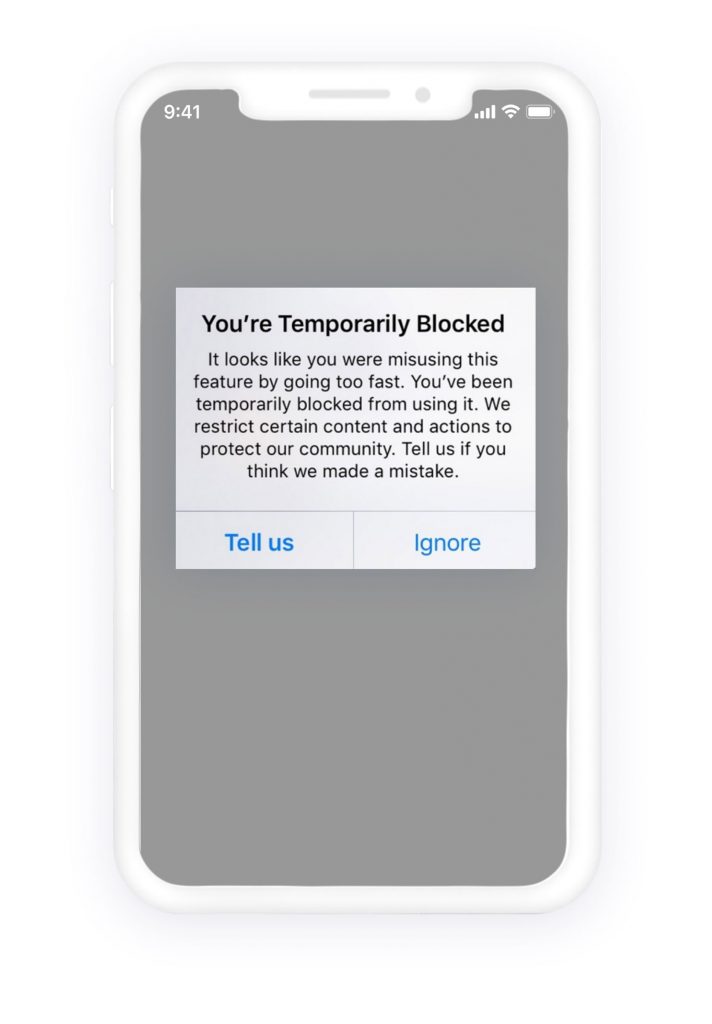 Unlock request through Instagram's setting
If you ignored the "Action blocked" message, don't worry about it, you still have the chance to request Instagram for unblocking your account.
Open the Instagram app
Tap on "Setting" button
Now scroll down and press "Report a Problem."
Select the "Something isn't working" option.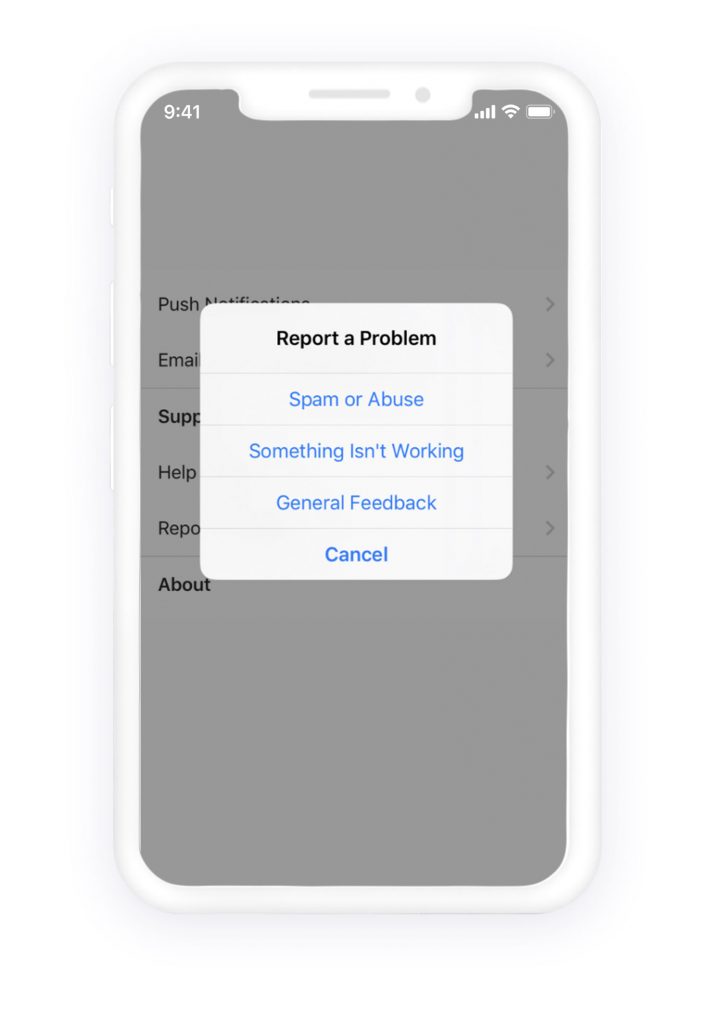 All in all
We highly recommend reviewing Instagram's rules and limitations to keep your account from being blocked and facing action blocked by Instagram. Also, you should keep in mind that acting normal on Instagram will always help your account to be safe and secure.
If you still have problems with your Instagram account, please leave a comment, we will offer you some solutions as soon as possible.
Was this post helpful?
Let us know if you liked the post. That's the only way we can improve.