As a Facebook user, you have surely heard of the term "Checking in on Facebook", but you might not be familiar with what it means and how to check in on Facebook. This is a complete guide on the ways to check in on Facebook from different devices and get to know this function completely.
What is checking in on Facebook?
A Facebook check in is a post you share on Facebook, which is linked to a location. It can be anywhere such as a restaurant, town, city, bank and etc.
Checking in o Facebook is somehow the modern way of telling your family, friends, and loved ones about where you are as you go far away from them for work, vacation, mission, or anything else.
When you check in at a specific location, you can also let loved ones know you are safe wherever you are. You can also use the function as a more practical tool, checking in once you arrive somewhere to inform a large group trying to coordinate a meet-up, for example.
How to check in on Facebook from a mobile device (Facebook app)
It is very easy to check in on Facebook using the Facebook app on your mobile device, and it will not take more than a few minutes. Follow the below steps in order to check in on the Facebook app:
Open the Facebook application on your mobile
Find and click on "Check in" at the top right of the screen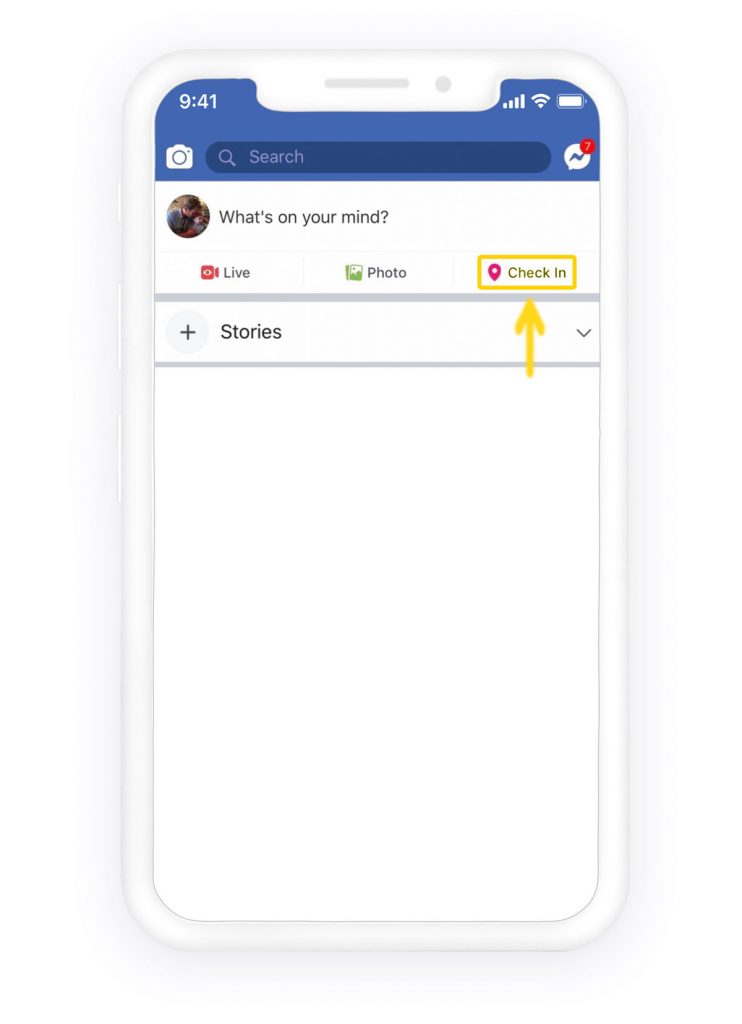 Choose your desired location
Add commentary, tags, photos, and so on
Tap "Share" in the top right corner
How to check in on Facebook from a computer
Checking in on Facebook from a laptop or computer seems less practical than checking on via phone, but it is not a big deal at all. Here is how to check in on Facebook from a computer or laptop:
Go to the Facebook website and login into your account.
At the bottom right corner of the "Create Post" window at the top of the feed, click the three horizontal dots floating in a light gray oval.
Find and tap on the tab "Check in," which has a red map marker icon.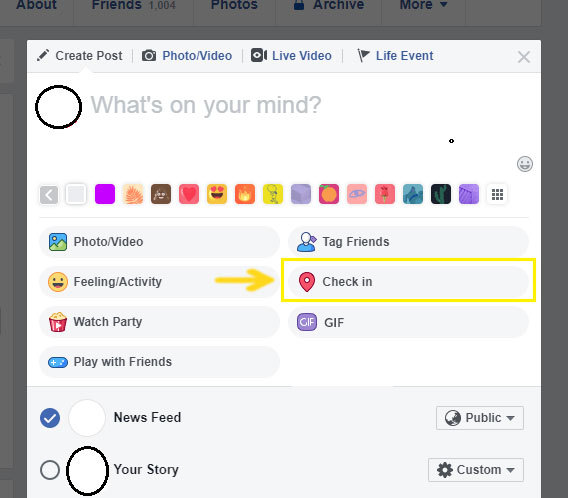 Type in your desired location or find it from the list
You can then add any media if you want, tag someone, add a comment or etc.
Hit "Share," and you are all done.
Note: Remember that any user who isn't even on your Friends list may be able to see where you check in on Facebook, especially if your profile is set to "public."
To wrap up
Learning how to check in on Facebook is a very useful thing with which you can share where you are and what you are up to, which assures your loved ones you are safe, and they can keep track of you in case of any danger or problem. Start checking in on Facebook from now on and make use of this amazing feature.
Was this post helpful?
Let us know if you liked the post. That's the only way we can improve.