Get ready to spice up your restaurant game because we're diving deep into the world of social media! Forget just sharing cute dog pics and vacation snaps, social media has become a legit power tool for businesses, especially restaurants. We're talking about connecting with customers, showcasing your awesome menu, and putting your brand in the spotlight. So grab a seat and get ready to learn how to shine in a never-ending scroll-fest.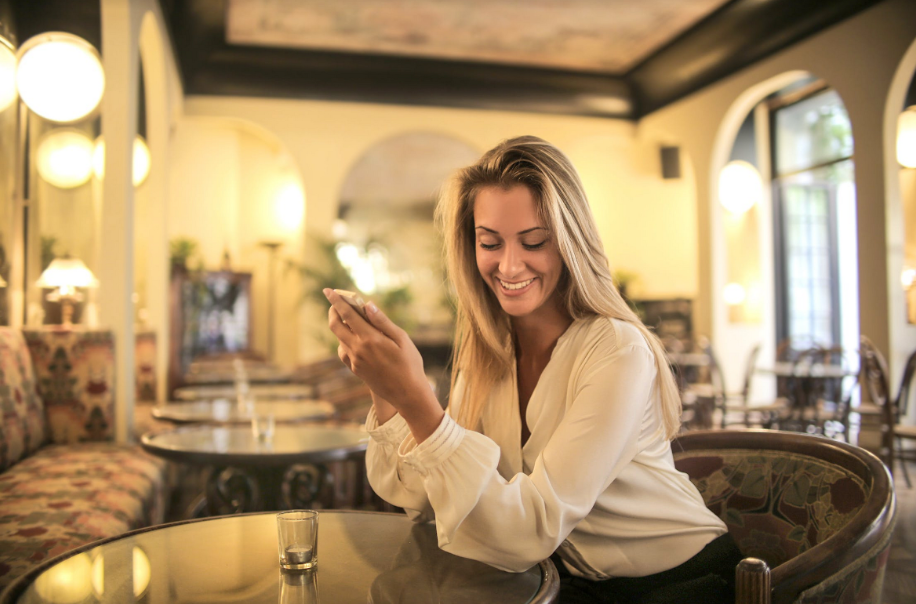 1. Be Authentic
Buckle up foodies! Who needs a snooze-fest when it comes to following restaurant accounts on social media? If you want to be the cool kid on the block, you have to keep it real. Show off your mouth-watering food, your awesome staff, and your happy customers. Let the world feel the vibe of your joint through your posts. Say you've got a wicked rooftop restaurant area that's always buzzing, well, snap some pics of people having a blast with their drinks, killer chats, live tunes and delicious food. Being true to yourself builds a bond with your followers and guarantees they get a taste of your restaurant's personality.
2. Food, Glorious Food
People love food, and social media is the perfect platform to showcase your restaurant's culinary prowess. Post pictures and videos of your tastiest dishes, including specials and seasonal offerings. On Instagram, food is the most popular subject, with users searching for food-related hashtags such as #foodie or #nomnom. By posting delicious, drool-worthy food photos, you'll be able to attract more followers and generate a buzz about your restaurant. You can also consider partnering with influencers who love to post about food. They can help promote your restaurant to their followers, creating a win-win situation for both sides.
3. Be Responsive
Social media is a two-way street, and it's important to communicate with your followers. That means responding promptly to comments, reviews, and messages. It's not just good manners but great customer service. If a customer has a positive experience in your restaurant, encourage them to leave a review on platforms like Yelp, TripAdvisor, and Google. And if a customer has a complaint, respond promptly and address the issue directly. That way, you can show your restaurant's commitment to customer satisfaction and potentially turn a negative review into a positive one.
4. Run Contests and Promotions
Running contests and promotions is an excellent way to generate buzz about your restaurant and reach a wider audience on social media. Sponsoring a "foodie" competition or encouraging customers to post pictures of themselves in your restaurant or with your food is a great way to encourage them to take photos and promote your restaurant. It can also help with generating more user-generated content which provides you with free promotion. You could also consider running specific promotions only offered to those who follow you on social media. This can help encourage people to follow your restaurant pages on social media and, hopefully, turn those followers into customers.
5. Keep the Conversation Going
If you want your restaurant to be the talk of the town (or at least the talk of the online world), you have to keep the conversation flowing. So when your followers comment or slide into your DMs, don't leave them hanging! Hit them up with a timely response. Goodfellas in Staten Island is the king at doing this, they have staff on at all hours ready to reply to customers in real-time for excellent customer service.
But why stop there? Be a conversation starter. Ask your followers questions about your restaurant or kick off a discussion. Spice things up with a daily theme and post or ask about stuff that relates to it. Want something fun? Run a poll or quiz on your Instagram story.
By keeping the convo going, you'll create a tight-knit community around your restaurant. Get ready for some serious social media success!
6. Leverage Influencers
Instead of relying solely on your own content, why not team up with some influencers to create some finger-lickin' good posts? These social media stars have a loyal following that trust their opinions, and partnering with them could give your restaurant some major clout. Plus, you can use tools like Spark ads and Brand Partnership ads to give your content an extra boost and reach your ideal audience. So go ahead and spice up your social game with the help of some influential foodies!
7. Use Short Form Video Content
Let's be real, we all love food! And what's better than drooling over mouth-watering dishes on our social media feeds? Restaurants have the perfect opportunity to leverage this appetite by posting short-form video content on TikTok and Instagram's Reels. Whether it's a behind-the-scenes video of your chef preparing a signature dish, a tutorial on how to cook a traditional recipe or a fun challenge involving food, these platforms provide fresh, engaging content that viewers can't get enough of. So, don't be afraid to show off your culinary expertise and make us all hungry for more!
8. Include People As Much As You Can
If there's one thing we know for sure, it's that restaurants need to be using social media like it's going out of style. But here's the catch: you can't just post pictures of food and hope for the best. People want to see the personalities behind the plates. I'm talking waiters throwing up deuces in the background and chefs showing off their questionable dance moves. And don't forget about those founder stories – everyone loves a good underdog tale. So, if you want to stand out in a sea of foodie Instagram accounts, start leveraging your team's personalities. Trust me, it'll pay off in likes and followers. Plus, who doesn't love a good behind-the-scenes peek at their favorite restaurant?
Be real, show off your mouth-watering dishes, and actually listen to your customers. Oh, and don't forget to throw some fun contests into the mix! Keep the conversation flowing and keep your followers hooked. Before you know it, your restaurant will be a social media sensation, turning those likes, shares, and comments into moolah. Time to serve up success!
Was this post helpful?
Let us know if you liked the post. That's the only way we can improve.