Instagram is becoming more and more considerate daily, and this time it has published a new feature which lets IGTV creators to better manage the way they create and share their IGTV videos.
Instagram has added some new tools which help IGTV creators to manage how they want their IGTV to show up in both Instagram's feed and the discover tab. Now creators can customize their IGTV previews.
It was April 2020, which Instagram added a set of updates for IGTV, which creators found to be very useful. Updates such as when Instagram allowed creators to share the first 15 seconds of their IGTV video in Stories (with the rest available via 'swipe-up' link), while also improving the display options within the Discover tab.
This time Instagram has tried something different, and it now enables creators to edit the preview image and thumbnail displayed for their IGTV clips.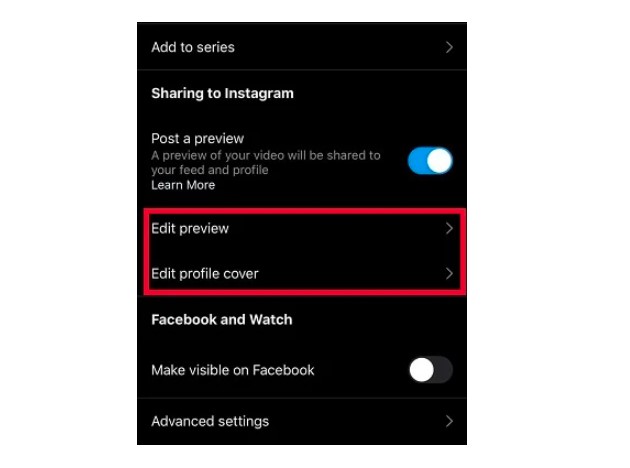 In Matt Navarra's latest tweet, which was originally posted by Sumeet Rajpal, it is shown that Instagram now has more options to control how your IGTV video previews are displayed, with 'profile cover' relating to the thumbnail shown in Discover feeds.
To many ordinary users and people who are not creators on Instagram, this update might seem useless, and it does not excite them, but the change can actually be a very useful one for creators and helps that to maximize their content engagement, and build their presence within the app.
As you can also see in the above screenshot, Instagram now also enables IGTV creators to cross-post to Facebook Watch, boosting potential exposure for their uploads.
Was this post helpful?
Let us know if you liked the post. That's the only way we can improve.