Are you familiar with the methods of downloading Instagram stories? In this article, we will fully teach you the best ways to download Instagram stories on Android and iOS phones and via PC.
Instagram is one of the most popular social networks in the world, which has a large number of users today and millions of images and videos are shared by its users daily. One of the most attractive features of Instagram is the ability to post a story on Instagram, which includes a picture or a short video related to an event and is only 24 hours old.
After these 24 hours, the relevant story is hidden from the Instagram posts page and no one will be able to see it. Although it is possible to save a person's Instagram story in the app itself, there are still ways to download Instagram stories through which you can easily download these stories and save them for yourself. In the following, we will examine some of these methods together.
How to Download Instagram stories fast?
As mentioned, due to the inability to download the Instagram story in the Instagram application itself, you can only view a story at the same time 24 hours a day, and after this time, the relevant story is deleted and you will no longer be able to see it. In the past, the only way to save a story in your gallery was to take a screenshot of the relevant image, which will not be very useful for downloading videos from Instagram, and you cannot download and save Instagram stories in this way. Of course, as we have already acknowledged, there are ways to download Instagram stories that you will easily be able to do.
One of the easiest ways to download an Instagram story is to use apps that are designed specifically for this purpose. These apps are designed to store Instagram posts and stories on Android and iOS devices and have received a lot of public attention due to their ease of use.
Qoob.co helps thousands of people save their valuable time on Instagram and TikTok, by saving the videos with a few clicks. A must-to-have tools for all Instagram and TikTok users that is easy to work with. Qoob.co offers a number of tools, including the Instagram downloader, mass TikTok video downloaders, Anonymously View Instagram Stories, Tiktok viewer, and instagram search.
You can try the basic features available for new and on-budget users. You can use it for two Instagram Profiles, and download 200 photo and video posts download per day for free.
Along from the tools, receive 24-hours support by their online chat.
Some of the features:
See any Instagram Story of public accounts, anonymously.
Easy access to all Instagram Stories, Highlights, and posts of personal Instagram accounts
You can save all posts through Instagram profiles, Stories, Highlights, and Tags.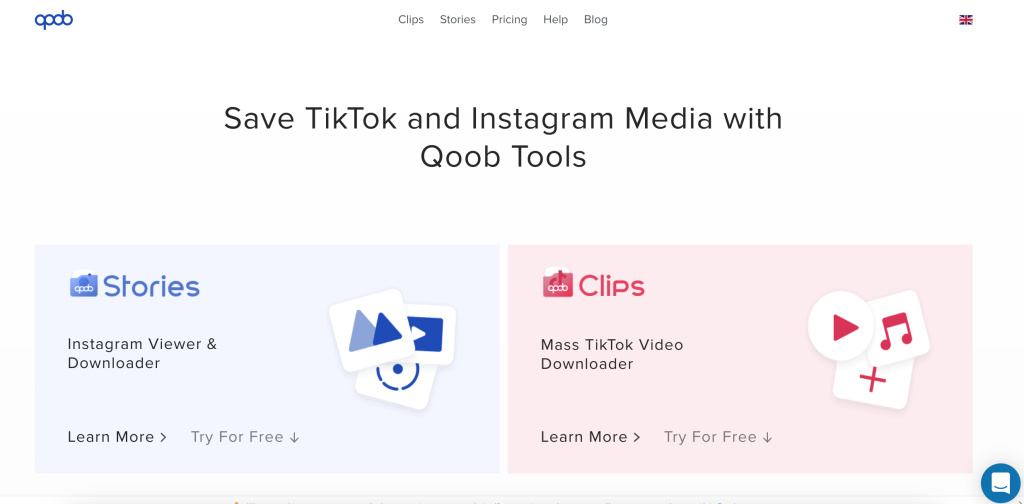 Ingramer website
Other applications for downloading Instagram stories are website and Ingramer application. Using this website, you can easily download and save the desired story. Of course, keep in mind that if your target page is private, you can not download the story this way. Otherwise, do the following steps to download Instagram stories:
First find the story page you want and remember the username of the page
Then enter the Ingramer website and click on the Download Story option in the first section
A page will open in front of you where you have to write the username of the page that you remembered in the first step. In this box, write the username and download the story
In the last step, the stories of the page you are considering are ready for download
Story Saver download program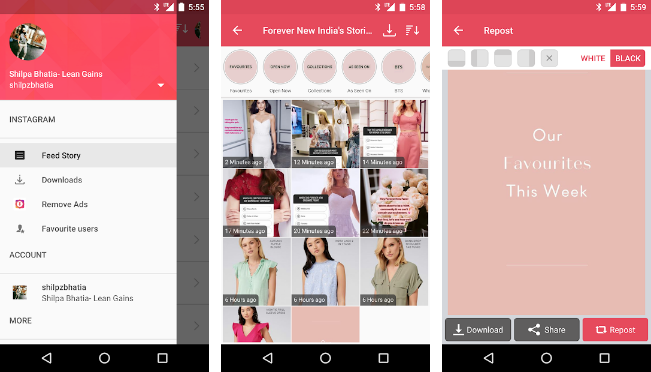 Story Saver app is one of the Instagram story download apps that has a good rating among Google users and is very popular due to its simplicity in downloading Instagram stories. One of the features of this program that has attracted its special users is that it can download stories only by doing three steps. The app is also able to display and save Facebook and Twitter stories. Those who are interested in downloading this program can download this program for Android and iPhone through the following link and enjoy it.
In addition to the ability to save stories on Instagram, this program can directly repost your favorite story and display it as your story, or share your favorite story as a new post on Instagram. These features can be done in just a few simple steps and can be easily achieved by downloading and installing the application on your mobile phone.You can download Story Saver app from this link.
How to download Instagram story on iPhones
You can use the Story Reposter app to download other people's stories on iOS phones. This program is completely free and without in-app payment and you can download it through the app store. This app does not require you to sign in to the Instagram app, so you can anonymously record other people's stories. To do this, follow these steps:
First, open the app and enter in the search bar the Instagram username of the person whose story you want to save, and select the user from the search results.
A list of stories posted by this user is now displayed.
In this step, click on the photo or video you want.
Then click the share button.
Now click save image. In this way, the desired video or photo will be saved.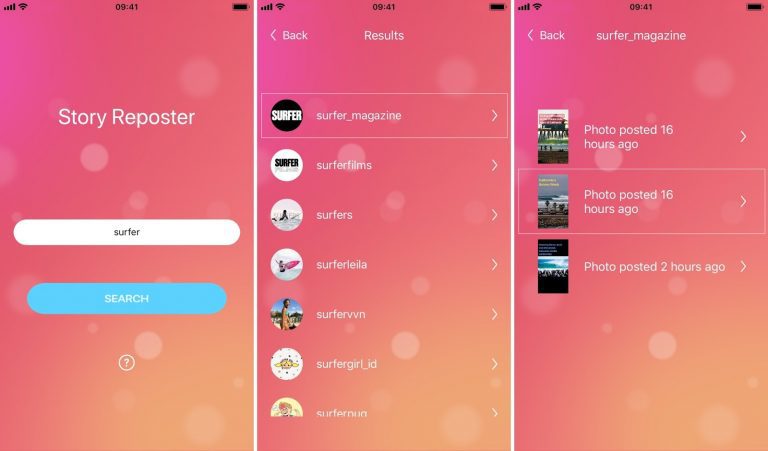 The problem with this program is that to download stories, your user profile must be in public status. If a person's account is private, you will not be able to view and download stories about that user.
How to download Instagram stories on PC
One way to download Instagram stories to your computer is through a plugin called IG Stories for Instagram. this plugin is available in the Chrome browser. Using this plugin does not require entering a username and password separately. To download the stories, all you have to do is access your Instagram account through the Chrome browser or open Instagram from PC.
Therefore, it has high security and there is no risk of hacking your account. After entering the Instagram site, on the first page at the top of the page, you can see the stories and live. By clicking on any of them from the top of the page, you can download your desired Instagram story or live. Download the link of this plugin from this section, easiest way to save and download an Instagram story.
Was this post helpful?
Let us know if you liked the post. That's the only way we can improve.