iPhone devices are currently very popular and expensive at the same time. Many iPhone users worldwide are reporting a common problem with their phones, which keep restarting, and they are looking for solutions to this problem.
If your iPhone keeps restarting as well, you have come to the right spot in a technology and social media tips website to find out what causes this issue and how to fix iPhone keeps restoring. Stay with me, put everything in order again.
PS: If by any chance this article doesn't help you, we can suggest you go online and search for online manuals like Manualsnet.com. Online manuals are very popular these days since they are free and easy to use and have a lot of useful information on how to fix your device.
Why Does My iPhone Keep Restarting?
I searched a lot on why an iPhone keeps restarting, and I found out that there are two general categories of the iPhones that keep restarting.
iPhones that restart over and over again
This is a very frustrating condition when an iPhone keeps restarting in a loop and one time after another. This makes the iPhone totally unusable, and the Apple logo appears and disappears on the screen, over and over again.
iPhones that restart all of a sudden
In this case, your iPhone is working properly, and it suddenly restarts, for example, every few minutes/seconds. An iPhone that keeps restarting this way is easier to fix.
Note: If your phone falls in the first category, it is impossible to do some of the steps (the first seven steps), so if you are unable to use the software on your iPhone and you need to do the solutions which do not need your phone to stay on.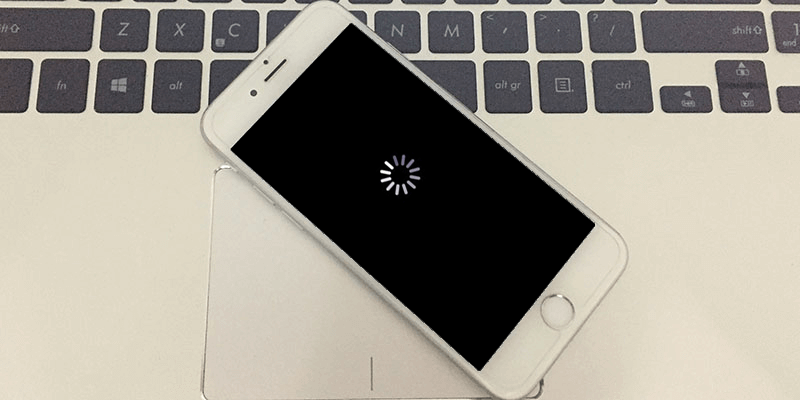 How to fix iPhone Keeps Restarting?
The first thing before trying to fix iPhone keeps restarting, make sure your data is backed up. If your iPhone has a hardware problem, this could be your last chance to back up your data. To learn how to back up your iPhone data, Apple support has provided a complete article on backing up iPhone data.
Now it's time to learn how to fix iPhone keeps restarting, so here we go.
Update the iPhone's software (iOS)
iOS is your phone's operating system, like Windows for PCs, and it needs consistent updates because iOS updates always contain lots of fixes for software bugs and other problems. To check if any software updates are available, go to Settings -> General -> Software Update. If an update is available, install it, and you can hope that'd fix an iPhone keeps restarting.
Resetting a iPhone's settings to its factory condition can be another possible solution for an iPhone that keeps restarting. Go to Settings -> General -> Reset -> Reset All Settings to restore your iPhone's settings to factory defaults.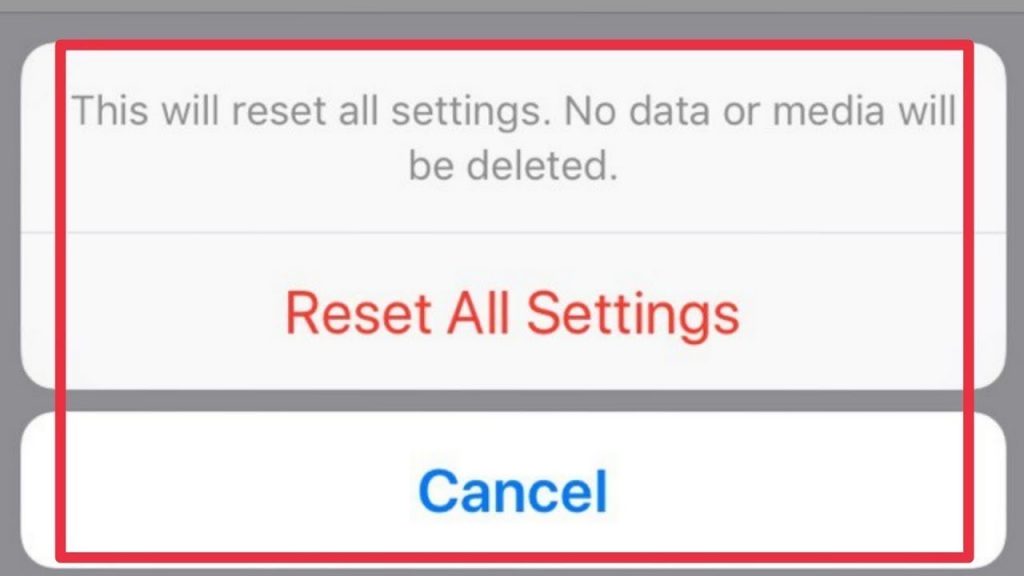 It is not very common for an app to cause the iPhone to randomly keep restarting, but that can be another reason why your iPhone might be facing issues. App failure can cause the iPhone or iPad to restart and crash frequently.
If you installed an app just before your iPhone entered a restart loop, uninstall that app and see if the problem resolves itself.
Settings -> Privacy -> Analytics -> Analytics Data is another place to check for problem apps. It's normal to see several entries in this list. Quickly scroll through the list and look for any apps that are listed over and over again. If you find one, uninstalling that app may fix your iPhone.
Update Apps to the Latest Version
If the installed apps are the reasons why an iPhone keeps restarting, updating them might fix the issue. So go on and check or any app updates.
Open the App Store.
Tap the Updates section in the bottom left corner of the iPhone.
To update all the installed apps, tap Update All. Or choose the ones you want to update.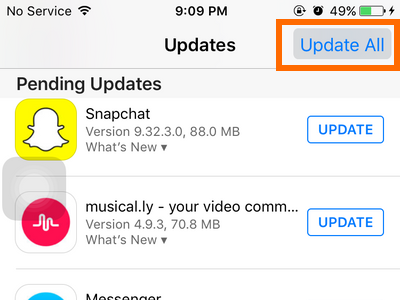 Set the Date to December 1st
This one is a bit awkward, but some iPhone users reported that they could actually solve an iPhone that randomly restarts using this method, so give it a try.
Settings > General > Date & Time, set the date to December 1.
Free up some Internal Storage
Another cause of your iPhone that randomly keeps restarting might simply be a lack of sufficient space. Selectively remove unnecessary applications and data to save space.
Check the available storage: Settings > General > Usage, so you can see the remaining free space.
Yes, that is right; your iPhone's connection to the wireless carrier can be one of the reasons for an iPhone keeps restarting. Your SIM card connects your iPhone to your wireless carrier, so removing it is the best way to troubleshoot issues where your iPhone keeps restarting.
Note: If it did not solve the random iPhone restarting issue, do not plug the SIM card in until the end of step 8.
This solution should not be used often, and you need to do it only in emergency situations, such as having a restart loop. Doing a hard reset is not hard; all you need to do is to hold the power button and Home button (the circular button below the screen) at the same time until your iPhone screen goes blank and the Apple logo reappears.
Clean iPhone's Charging Port
If your iPhone keeps restarting when plugging the charger or headphones, you will need to do this fix. Try to clean the lightning port of your iPhone since the lint or dust in the port can result in charging or electrical connection problems.
Restore your iPhone Using iTunes
This solution for an iPhone that randomly keeps restarting is recommended by "payetteforward. "
Restoring your iPhone completely erases and reloads the iPhone's software (iOS), and it can eliminate a slew of software issues at the same time. When we restore your iPhone, we'll eliminate the possibility that a software issue may be causing your iPhone to restart — that's why Apple techs do it so often.
Your iPhone needs to be connected to a computer to restore. I recommend doing a special type of restore that Apple techs do called a DFU Restore, which goes deeper than a regular restore and can solve more problems.
After the restore finishes, you'll be able to reload all your personal information from your iPhone backup in iTunes or iCloud. If you still have a problem, come back here and keep reading.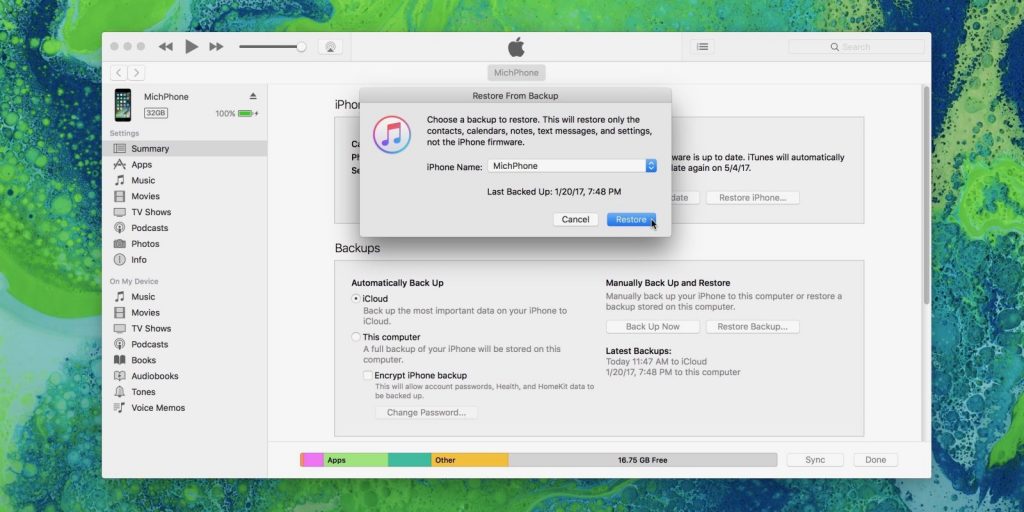 Repair your iPhone
I have tried to gather almost every solution on how to fix an iPhone keeps restarting in my guide; if none of the above fixes helped, your iPhone needs to be repaired by a technician for any other hardware or major software issues.
To wrap up
An iPhone that keeps restarting is one of the very common problems apple users have with their iPhones, but this issue can be fixed using some simple fixes, which are all listed in this blog, and if we failed to get your iPhone restart loop fixed, take your iPhone to a local Apple Store, or a technician t get it repaired.
Was this post helpful?
Let us know if you liked the post. That's the only way we can improve.