Twitter is now working on rolling out two useful options on the platform, which are new controls over who can reply to your tweets and new updates on twitter stories "Fleets."
Twitter is testing new options on its newest and coolest new feature, "Fleets," which, as lots of you know, is similar to stories on Instagram but is called "Fleets on twitter.
This new update on "Fleets" includes the "double bubble fleets" that let people merge into a single stream. Clicking on it will make people see the two twitter users' Fleet in one time.

When two users post a collaborative fleet, tapping on a fleet would seemingly enable followers of the two users to view their collaborative Fleet.
This new double-bubble Fleet feature can have so many uses among users, such as interviews, real-time highlights from events, GIF wars, etc. This is somehow like the Instagram live co-streaming option.
New controls over who can reply to your tweets
Twitter has also been seeking new ways to facilitate additional tweet discussion options, like more confined discussions within tweet streams.
As explained by Twitter product manager Kayvon Beykpour in October last year:
"It's actually quite difficult to have a fireside chat when you have a billion people screaming into your ear. Like imagine we had tens of thousands of people in the studio with us right now, talking into our ear while we were talking to each other."
Social media today has best interpreted this statement by concluding that, Beykpour, in this instance, was specifically referring to the challenges of hosting a Q and A session via tweet, because everyone can use an event hashtag and add their thoughts to a stream, making it hard for both participants and users to follow a single thread.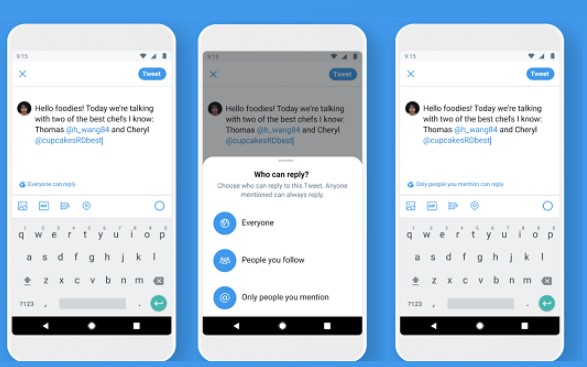 That's what lead to Twitter developing its new controls over who can reply to your tweets, which are now in testing with some users.
Maybe, this Fleet option would align with that focus and provide another way to facilitate more confined, limited conversations within the app.
Was this post helpful?
Let us know if you liked the post. That's the only way we can improve.