In 2009 Facebook added the feature to click like next to a social media post. Since then, everyone has been trying to figure out how to get more and more Facebook likes. But why would one want more Facebook likes? What kind of impact can one expect from the number of Facebook likes for business?
How is it important for their business?
The answer is very simple. Facebook has a massive reach for a potential audience as it promotes your content to more than 2.1 billion accounts. Looking at it from a business perspective, that is a huge audience to showcase your business idea. So the idea of having more Facebook likes for business emerged from here!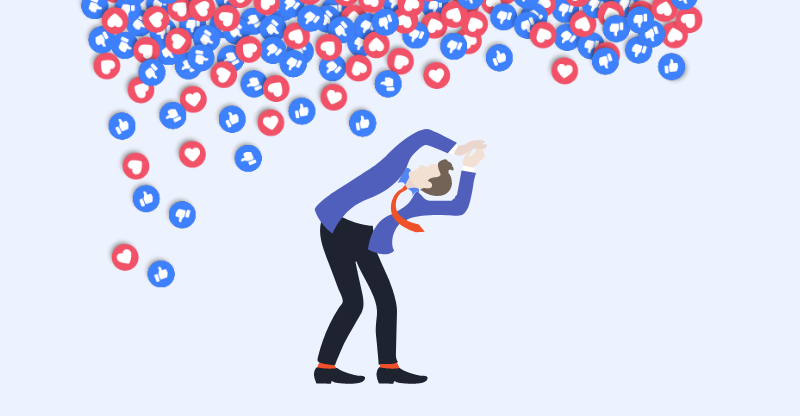 What is Facebook Algorithm?
The Facebook algorithm is a pattern that ranks content across the platform. The algorithm decides what everyone sees and in what order they see it when they open Facebook. They call it 'personalized ranking'; as the name suggests, the algorithm arranges all the content for you to see the things you might be interested in.
For example, if you have been searching for hair colour products, the algorithm will try to shortlist the businesses that sell them and show you according to their ranking. The algorithm ranks how many people saw the post and how many people liked it. So, the more like you get, the higher you are ranked by the algorithm and the more people, potential customers, see your post.
Other factors of the Facebook algorithm are less reliable than likes because anyone can see the post. Still, a like proves that the post has already influenced many audiences. That is why likes are the key to engaging your customers.
It's all about human nature, a person is more likely to buy a product that has more likes on it rather than choose a product that has lesser likes because more likes present the essence of more people buying and trusting the product, and once the customer feels safe about the product being good, he would buy it. This is how more likes add a sense of proof and influence user engagement.
One should know here that a like on Facebook is an expression that depicts casual affinity. A simple like on Facebook suggests that the person is interested in your business or product and would like to hear from you. It helps in building personal relationships with customers. For example, if a person has liked your post, that means he knows about your business or your product, and you can directly send them a message reaching out to them about your product or service. This way, you can personally engage with potential clients and establish a good customer relationship with them.
Facebook says the algorithm is more likely to engage the account that recently clicked the Facebook like button. Facebook cleans that the account that liked your post has 2.4 times engagement within 24 hours. It is a very good business strategy to engage with the account that has liked your post more and more within a small period so that they are constantly reminded and nudged about the product or service, which helps to convert potential customers to permanent clients.  
Email Marketing Capability  
Once an account has liked your page, their names come under your fan base. Using this information and a messaging feature in the page's administrative console, you can update your fans about your new ideas on new services or even send them a brochure to reach out. So basically, gets you data on potential customers you can use your email marketing skill on. You can even filter your audience based on age, gender, and location. Sending an email every now in then to the people who have shown a genuine interest in your business can help you convert them into clients.
Viral syndication and account traffic  
Whenever you have anything to post on your Facebook page, remember it will appear to almost all fans of your page, and if they like your content or find it inspirational will reshare it. Once they reshare your content, everyone in their followers will see the content they have shared. Someone may even reshare their post, which helps you reach more people to your content, and it all begins when they like your page.
For example, if you have 100 fans and one of them has a hundred friends reshare your content, then even his hundred friends would eventually see your content and enhance your reach. So, it becomes like a pyramid scheme while people keep reaching your content and their friends get to see and know about your product or service.
With all this re-sharing and enhanced reach, your fans will multiply, and eventually, your content will reach wide viral syndication, leading to increased traffic to your page. Once Facebook notices increased traffic, it will keep promoting your post.
Like button on your website also helps you increase traffic as each time a visitor clicks the button, information about your site eventually travels to their friends, which should result in more traffic.
Now we know how important getting likes is for your business growth and social media marketing. How to get those likes is also important and difficult.
How to get more Facebook likes? 
It is not a one-day thing and demands consistency and patience. Let's take a tour of the things that hold importance here:
Even though Facebook ads can be costly, almost all businesses find them favourable because the return on investment is really good. It is even better if you know how to target your ads and get more conversions.
You should know what you are trying to accomplish through social media promotions to extract the most benefit. Having a good social media fundamental means that you must have a good social media marketing plan that aligns with your business objectives and gets the target audience interested in your service or product.
Know your target audience and what they want  
The most important thing is to know your target audience or the people you want to engage with.
For example, if you are in the makeup business, your target audience should be mostly females. You can personalize your ad for females; likewise, you can also customize it according to a particular age group or even area. To make the content good enough so that your target audience engages with you, the first thing that you should know is what they want to see.
In this way, you know what your audience likes so that you can showcase your content in such a way that engagement increases. Your content can be informative, like explaining how your product or service will help them so they know the benefit. You can also try the most important and trending factor to grow- humour. In this, the content should be funny and relatable.
There are plenty of tools that will help you analyze your data, then are even third-party services that will help you to get to know your target audience on little better. Companies like FBPostLikes are always there to assist you in your struggling business period. The first impression on the customers can easily be created by buying likes from them. These likes are coming from Facebook accounts that are real and active. Your business can expect additional advantages from them too!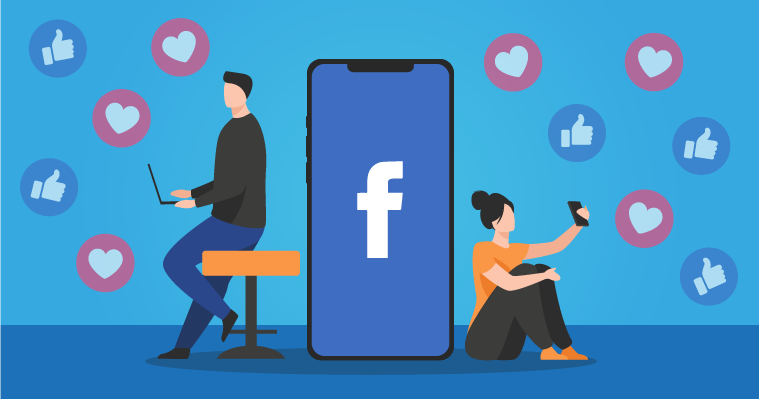 Stay up with Facebook trends   
You'll attract more attention and reach if you stay on top of the latest trends because users look for relevant content. For example, Facebook reels are the fastest-growing format, and Facebook promotes them almost everywhere. You can easily take advantage of the rise of reels and get more likes from your video content. Sharing informative, entertaining, or inspiring posts can help you grow your audience, so you should focus on creating high-quality content to reach your target audience.
Engage with your audience   
You should actively engage with your audience to build a good customer relationship. You can do so by replying to the message's reviews and comments. This engagement will show potential customers who are genuinely interested in your product or service. When people feel that they are being heard and appreciated, they are likely to support your business even more. Also, you will get honest feedback when conversing with them; you'll understand their needs.
The easiest way to increase your reach and get more likes is to collaborate with influencers. Influencers are those people who already have a good reach through their content creation. Collaborating with them is paying them to post content on or about your product or business; when they do so, all their followers will see and know about you and your services. This way, you can reach a particular target audience at a very low cost.
Wrapping up
In this online generation, getting more likes to boost your service or product is very important. With more and more Facebook likes for business will add more and more point potential customers to your page. So, it's important to give your business a Head Start by getting more likes on Facebook.
Was this post helpful?
Let us know if you liked the post. That's the only way we can improve.