Social media is rapidly shaping the business dynamics and rightly so. Out of almost 8 billion global population, 4.9 billion use social media. That means 5 of 8 people have social accounts and they consume social content.
'Massive opportunity' is an understatement when it comes to the potential of driving sales and boosting revenue for businesses today.
Thanks to the business-first drive of popular social networks, there is a shift in the way social users respond to content.
In the past few years, a new industry is popping up – influencer marketing. Valued at a staggering $21.1 billion in 2023, the volume has doubled since 2019.
If it isn't making sense what it means, this blog will take a deep dive into how social media in general, and influencer marketing in particular is going to influence businesses in the years to come.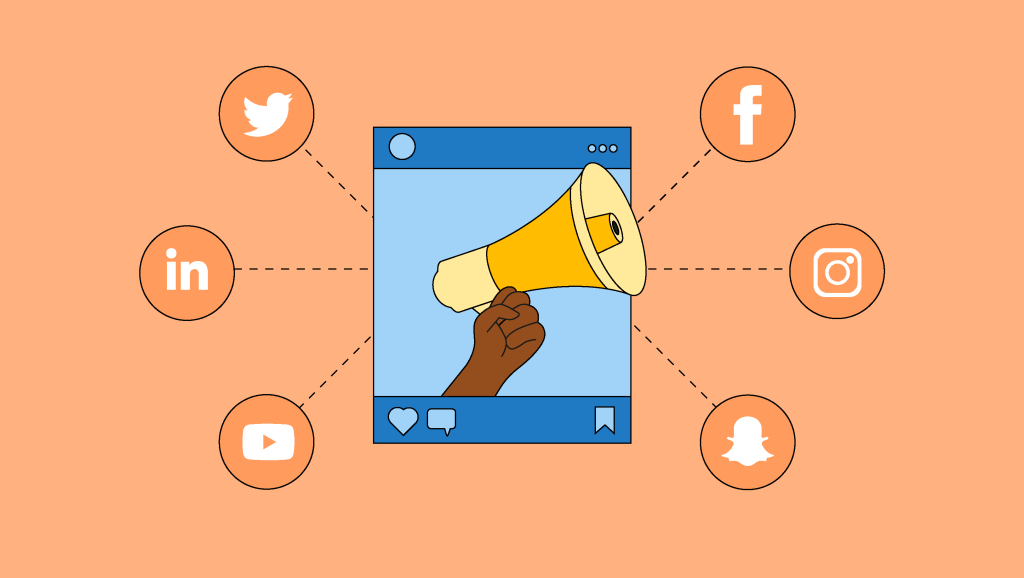 What is Influencer Marketing and How Does it Work?
Influencer marketing is the practice of promoting a product or service by social content creators with a significant size of followers on social media. These social media celebrities are known as 'influencer marketers' as they enjoy a certain level of authority and popularity.
Instagram is the top choice for businesses to market their products and scale their brands. With 72% of marketers planning to spend more on influencer marketing in 2023, Instagram is the leading social network for influencer marketing campaigns. TikTok, Facebook, and YouTube are the closest competitors of Instagram.
Are you new to Instagram and don't have the budget for influence marketing collaborations? Buy Instagram followers from a credible service provider and boost your brand fast.
Influencer marketers are content creators that publish content around a specific theme or niche on social platforms. As people relate to their content they engage with their content and the platform will start promoting their posts and videos.
With the growing number of followers, these profiles exercise clout with their audience and people trust their opinions and act on their endorsements. This is when they attain the status of 'influencer'.
Social users pay attention to when these social celebrities talk about a product, review its features, and ask their audiences to try it out. Brands whose target audience overlaps with that of influencers, reach out to these popular social stars for sponsored posts, branded campaigns, and product shoutouts.
The Amazing World Of Social Commerce
Social commerce, valued at $724 billion in 2022, is expected to hit $6 trillion by 2030. Thailand leads the countries using social media to buy things – 88% of users purchased products using social media.
India and the United Arab Emirates follow closely with 86%, while 84% of Chinese have made online social purchases.
Speaking of generational demographics, Millennials top the list with 33% doing social commerce, followed by Gen Z at 29%, Gen X at 28%, and Boomers at 10%. Instagram leads the social platforms in terms of social buying thanks to its business-first tools and features.
If you are running a business and are looking to inspire more sales, you should buy Instagram likes as the best cost-effective alternative to other expensive paid strategies.
Gen Z: The Most Influential Customers
Gen Z or Generation Zoomers are known to be the 'true digital natives'. These are the people born between 1995 and 2010 and are the first generation exposed to social networks, ultra-fast internet connectivity, and streamless online shopping.
With the lightening fast evolution of connectivity, marketing businesses on social media is becoming less about the socio-economic differences and more about the shifting human behaviors.
Gen Zers are more influenced by individual opinions rather than organizational statements. Plus, they believe in dialogue to resolve conflicts, improve the living conditions on the planet Earth, and utilize technology for the betterment of mankind.
There are 2 billion Gen Zers globally making up over 25% of the global population. 1 out of 4 people breathing today belongs to Gen Z. A demographic this size asks for a major shift in the way businesses produce, market, and deliver products on a massive scale.
Unlike Millenials, who were more "me" focused than anything else, Zoomers are more inclined towards finding truth, personalization, and authenticity.
So, businesses have to undergo a complete overhaul of their marketing strategies and messaging while facing real challenges that come by while undergoing such a massive transformation.
Influencer Marketing and Brands
Brands are seeing insane results with influencer marketing. Instagram and TikTok are the leading platforms where businesses are utilizing the clout of these micro and nano influencers to drive engagement, grow brand awareness, and influence more purchases.
Iceland Groceries is a UK-based frozen food brand that was facing a low customer approval rating of a mere 10%. They partnered with 50 micro-influencers to build a stronger bond with the audience and grow their approval rating.
The campaign went so well that the rating jumped to 70% and encouraged the brand to launch its next campaign following a similar strategy but a different campaign slogan.
Businesses and brands are getting great results with micro-influencers compared to mega-celebrities since people relate to the former as everyday people like themselves.
Targeting the Right Audience
Brands and businesses can laser target their potential customers and intended audience thanks to social media tools and influencer marketing.
Traditional marketing like TV and newspaper ads were lacking a lot of key benefits that social media and influencer marketing boast of. One of those is to target an intended audience with high accuracy.
Boosting conversions is all about delivering the right message to the right people at the right time. Social platforms have made it easier for businesses to find the right influencers that might be a perfect fit for their influencer campaigns.
From matching the brand voice to audience engagement to buying behavior, businesses can find the best influencers to partner with for maximum results.
Final Words
While social media is evolving at a fast pace than envisioned by the business community, they need to catch up if they want to survive and thrive. From changing marketing dynamics to the growing influence of Gen Z, there is a lot to cover, fast. Social media and influencer marketing are must-have marketing tools for businesses to target, engage, and convert their potential customers.
Was this post helpful?
Let us know if you liked the post. That's the only way we can improve.