Pinterest is another smart and powerful social network. sometimes you need to use the auto follow feature to increase more followers. In this article, we try to introduce the best auto follow methods on Pinterest so that you can use them as a way to increase your target followers.
There are a variety of tools for auto-follow on Pinterest, but some of them are more efficient and intelligent than other software. Pinterest itself is a powerful and intelligent social network of images and videos focused on quality images. But which tool is better for automatic follow on Pinterest?
Auto follow tool on Pinterest
Using various tools such as applications, and websites, you can automatically follow users on Pinterest and wait for them to follow you. By doing this, you can attract real followers and get a lot of feedback from new followers. For example, one of the best apps for this is Ninjapinner.
NinjaPinner Website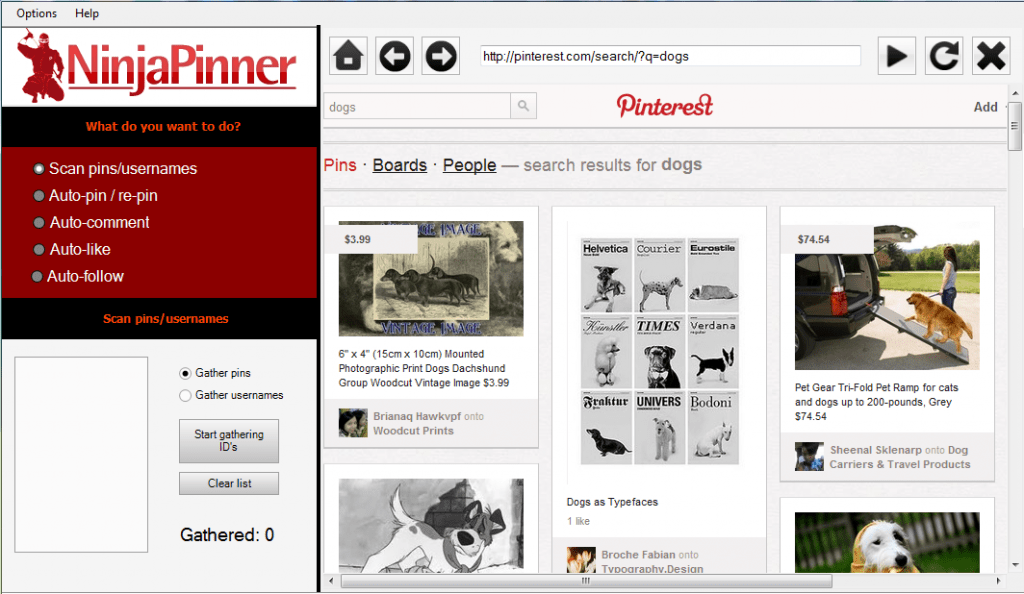 This website provides you with a variety of bots for different social networks, each of which you can use to help increase your follower pages. NinjaPinner automatic follower service in Pinterest has many capabilities, including:
Automatic follower: With this option, you can automatically follow people based on categories, hashtags, board followers, and pins, and wait for them to follow you and attract real followers.
Auto follow: Normally, auto-follow tools should have a system to follow if a person who followed does not follow. This website has such a structure you can safely put the number of followers on the average level.
Auto Replay The Auto Replay feature automatically repairs the most visited pins for you to get more feedback and follower attraction.
Automatic upload: Using this option, you can upload different PINs with a specific schedule at a specific time.
Auto Comment: The tool also allows you to comment automatically under other people's PINs so that you can use the comment to help increase your Pinterest page followers.
Analytics tool: You can also use the analysis tool of NinjaPinner website to see how many new followers you have during the day or month or how many likes and how many visits each of your pins has.
Categorize people and pins: The feature of categorizing people in pins for NinjaPinner automatic follower helps you to find people or pins in a targeted way and like or follow them. Based on this, you can attract users who are relevant to the topic of your page.
Phantombuster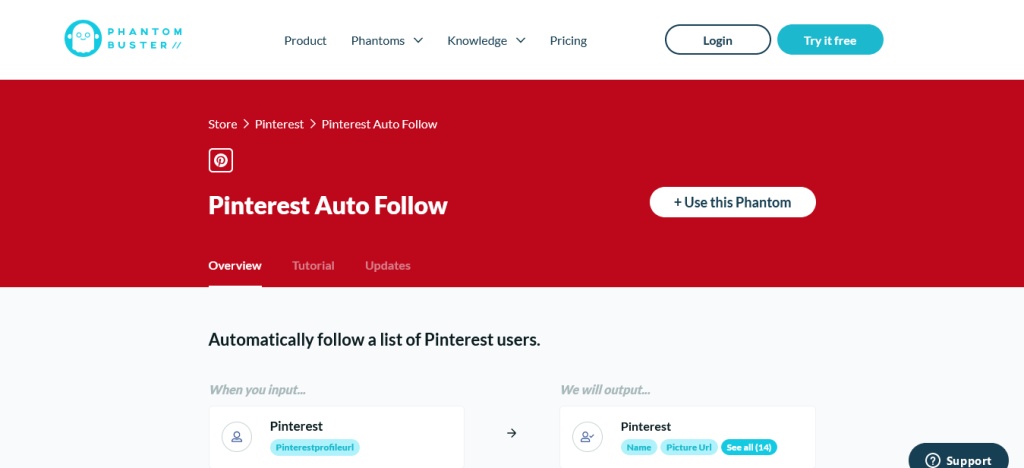 Another tool that allows you to auto-follow on Pinterest is Phantombuster. This tool can also provide automatic and targeted follow options on Pinterest. But how can you increase the number of followers in the Pinterest system with auto follow?
Have effective content: In general, if you have a very professional, engaging page with great content, anyone who links to your page will be followed and attracted.
Correct targeting: If you can automatically follow categories related to your page or your specific content, you will attract more followers on Pinterest.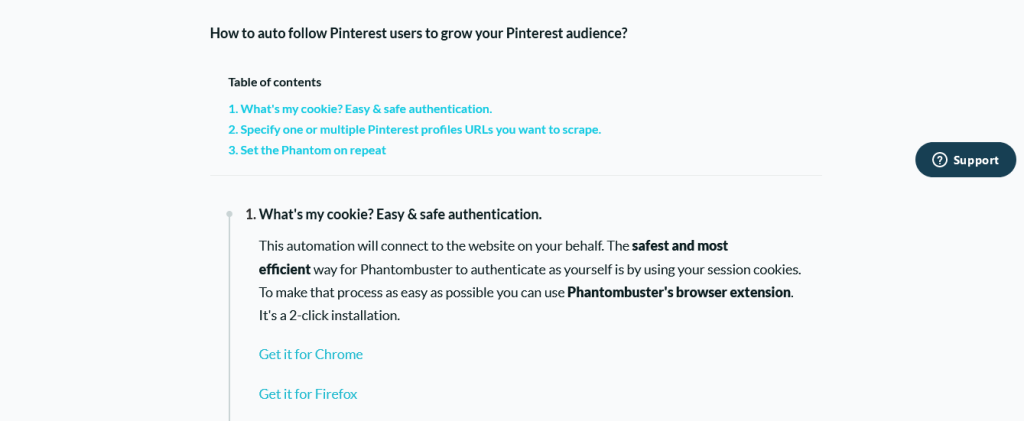 How to do automatic follow through Phantombuster?
First, create an account in phantombuster.
Then install the plugin and enter Pinterest.
Can change the plugin settings to start the auto-follow for your page.
Conclusion
Pinterest auto Follow tool allows you to easily follow targeted categories and get follow backs. By doing this, you can increase your Pinterest followers and with just a few simple clicks and without much interference. If you have ever used this tool, let us know what you think.
——————————————————————————————————————.
Keyword: Pinterest auto follow
Meta description: Pinterest is another smart and powerful social network in the world that sometimes you need to use the Auto follow feature to increase more followers
Was this post helpful?
Let us know if you liked the post. That's the only way we can improve.