You should have this experience that you tried watching YouTube videos, but the loading icon holds circling. Sometimes you might face an entirely black video. At that time, most people do not know the reason that YouTube is not working. So they can not fix the problem.
What should I do when YouTube is down?
First, you have to find where the problem is? Then you can fix it in some simple steps.
In this article, we explore some options to fix your YouTube when it is down. Maybe one of these suggestions solves your issue.
Sometimes you can not access the YouTube website because there might be a potential obstacle with the site.
So when you face a problem with YouTube, first check this possibility. If YouTube faces a problem itself, it might be the same for many thousands of users globally. There are many good sites to check this option. Downdetector or Outage.Report are two best ones in this field. If you use Downdetector, you can view a graph displaying the number of users who have had the same YouTube problems in previous hours. Also, you will see a button named I have a problem with the Youtube that you can try to report that your YouTube is down.
Outage.Report is another website that shows a world map with a heat map determining which users of which region in the world have the most problems with YouTube.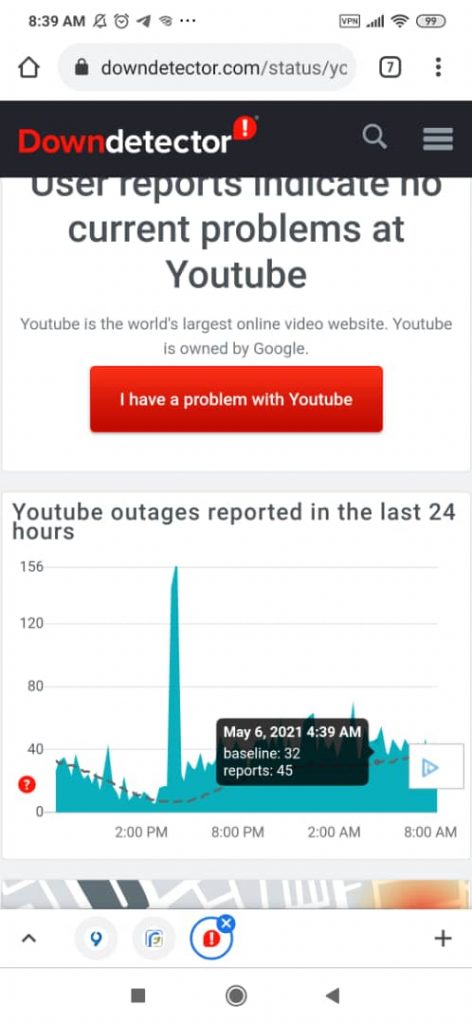 When YouTube Has Technical Issues.
In another situation, you can access YouTube, but the site has an internal technical issue. It happens more than you can imagine.
Here are some points that can factor internal technical problems:
There might be specific buttons that do not work.
Sometimes the menus behave unusually.
In another case, the video controller buttons do not work well.
When you see a white or black video as you push the play button.
In this case, you have to visit the Youtube Help page and find the specific problem you are attending.
Mostly, you can find other users with the same issues in the past. So you can see the resolutions within the area.
Even you might find that the problem is a domestic YouTube technical glitch, and you have to wait.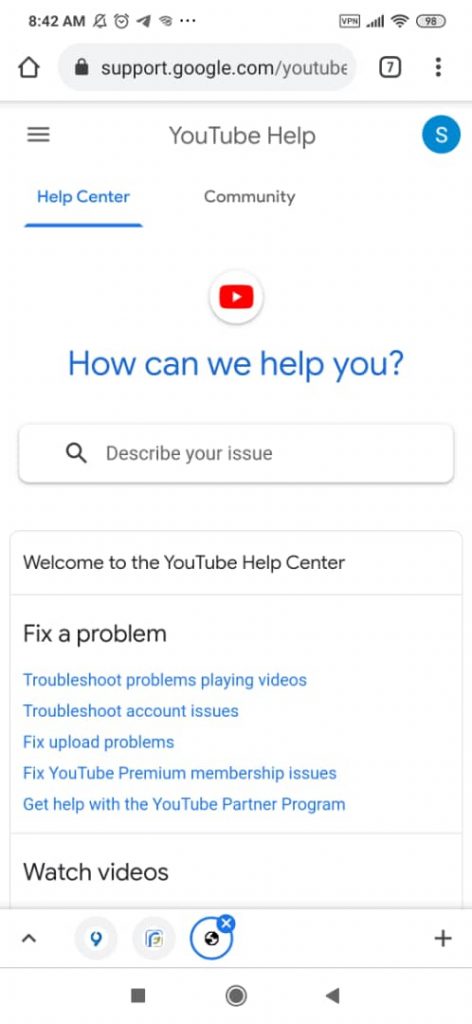 YouTube Ads Cause The Problem.
There is another repeated issue that happens when you try to play YouTube videos. In this case, you can not play the video, or it will play after many trials and then end playing over.
I suggest that before doing anything, be sure that it is not because of ads on the video. Choose the link to the channel page that includes the entire video playlist, including your broken video, and test it.
This problem can occur when a setting in your Google account is preventing videos with YouTube advertisements. To examine if this is the point, build a new test Google account and recognize if it performs the video penalty. If it was successful, this might be the problem.
To make this issue with YouTube not acting:
First, open Google.com in your browser, please sign in to the identical Google account you are applying on YouTube.
Then, choose the Google profile icon at the top right and choose the Manage your Google Account option.
After that, find the Data & personalization from the left menu and select it.
Next, go down to Ad personalization and choose Go to ad settings.
Finally, you have to check that the toggle for Ad personalization is ON is working.
If it is unable, it could affect your YouTube videos playing with ads. Now, you have to enable it, and the issue will fix.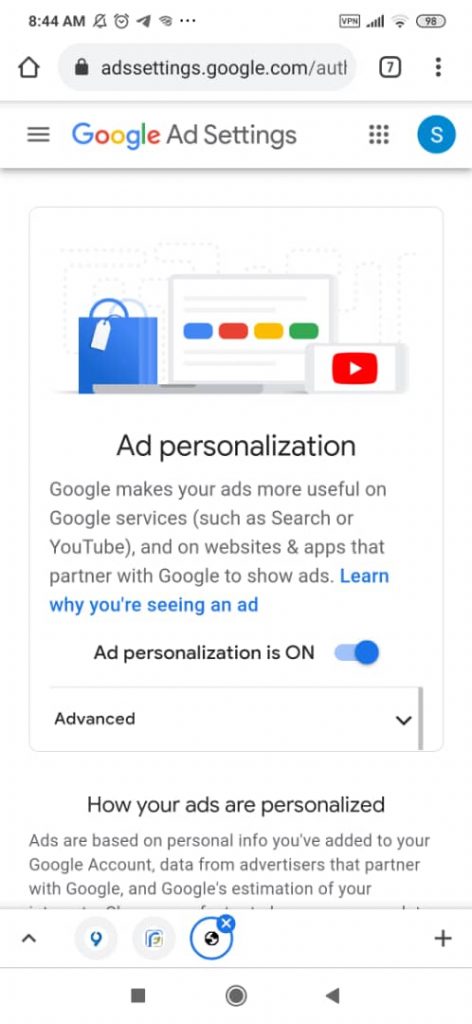 You can not watch all private videos unless they invite you to view the video before you try to play it.
Ask the person who built the private video, does he know how to change the video privacy settings?
If somebody invites you to watch his video, you have to do it in this way:
First, you have to make your own YouTube account and sign into it.
Sometimes you might have multiple YouTube accounts. In this case, make sure to sign in to the one that he invites you.
Now, the only thing you require is a direct link to the secret video that he shared with you.
Fix YouTube Down on mobile:
Update YouTube App On Mobile Devices
Sometimes you can not watch YouTube videos on your mobile phone. Here, you may want to renew the YouTube app.
To update the app and resolve those issues, you have to do this on Android:
First, start the Google Play Store app.
Then, choose the menu icon and select My apps & games.
Finally, select the Update icon on the right side of the YouTube app.
If you want to update the YouTube app on iOS phones:
You have to run the App Store app on your phone.
At the underside of the screen, pick Updates.
Close to the YouTube logo in the menu, choose Update to update the app.
After that, you update the YouTube app, restart your mobile. Reopen the app and attempt observing the YouTube video over.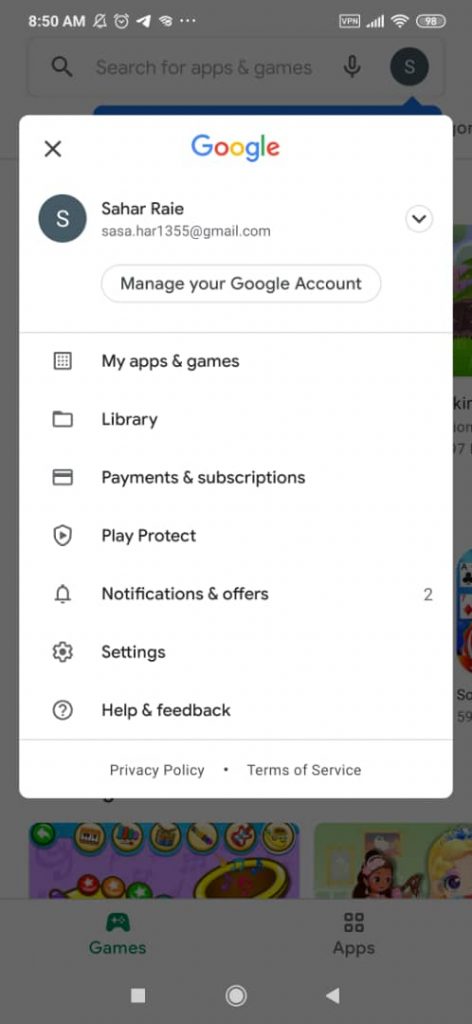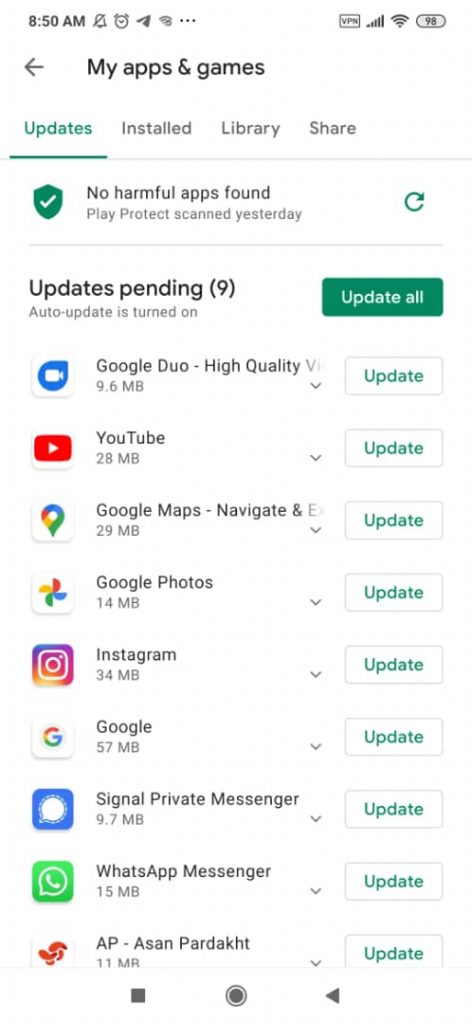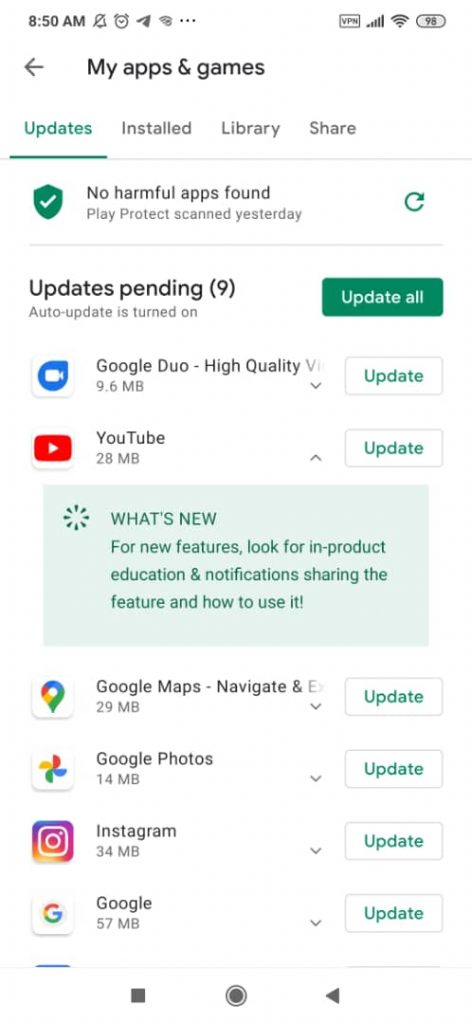 Was this post helpful?
Let us know if you liked the post. That's the only way we can improve.