YouTube monetization can be time-consuming and complex for those who haven't got enough experience in video marketing. It necessitates having some hard skills, and you need to be an expert in creating engaging and useful video content to be shared on this platform. However, we're going to let you know how you can monetize a YouTube channel and explain the most important tips and tricks.
Read the following sections if you want to find answers to these questions:
What channels are verified by YouTube monetization rules?
How can I monetize my YouTube channel?
How much is the revenue for a mid-level YouTube channel?
How can I perform the YouTube monetization steps faster?
How YouTube Monetization Works?
Almost 30% of digital advertising in the U.S. is owned by Google, and Google's YouTube is one of the most popular ad channels.
After monetizing a YouTube channel, you will be able to make money and improve your channel to be a world-class one.
YouTube requires channel owners to get 1k subscribers, and their published videos should reach 4000 watch time in the last 12 months. Also, channel owners can opt for another method that requires only 500 subscribers and three million valid short views in the past 90 days to be monetized.
How Much Money Do YouTubers Make Each Year?
It depends. The topic you choose for your channel and the number of views determine how much you'll make from your channel on this platform.
The top YouTube channels, which monetized years ago, have tens of thousands of followers, and they can make more than $20 million per year.
However, there are smaller channels that own 1-100k subscribers, and they can make up to $100-200k every 12 months.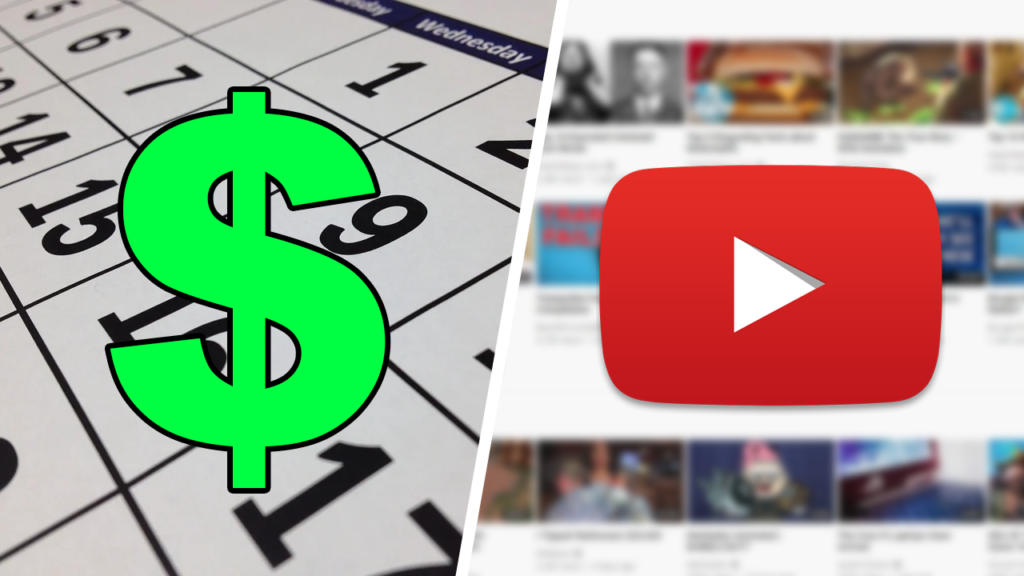 Ways to Make Money on the YouTube Platform
You can make money on this digital marketing channel through a wide range of methods. 
The most popular method is advertising revenue which is focused on watch page ads and short feed ads.
The second option for content creators is to make money from shopping products or doing affiliate marketing. Your followers can browse your channel and explore the advertised products and buy them.
One unique money-making approach on YouTube is the channel memberships by which your members use your channel's features through monthly payments.
Each of these options has its own requirements and YouTube monetization rules, so you'd better explore the YouTube policies to find out more.
Tips to Monetize a YouTube Channel Faster
Successful YouTubers adopt trustworthy marketing strategies, and they do tasks based on digital marketing science.
In a nutshell, you need to create your own strategy and provide useful content according to it. Creating a successful YouTube channel and monetizing it requires keeping the following tips in mind:
The idea you choose in the first step is your pathway in the future.
It's better to do deep research before picking up an idea as this is a critical step in creating a public YouTube channel.
If your idea isn't engaging and useful, you're going to fall behind your competitors.
You can make use of online monitoring and analytics tools to find out what topics your audiences like and which type of content satisfies them.
Keyword research tools will help you understand the most important topics that are relevant to your channel's topic.
YouTube users do like to get quality content. So as a YouTuber, you need to provide the best quality for published videos.
You can set the recording quality on your recording software to the maximum level to offer a unique benefit to your audience.
Record a Call to Action Button
Always have a call to action button inside your videos, asking the viewers to subscribe to your channel and like your videos.
Many YouTubers ignore this step, but note that it's a very important part of YouTube marketing that helps you increase your subscribers.
You can also create an innovative CTA button all by yourself to design it as you like.
The Next Steps
To remain successful, you need to keep some tips in mind.
Note that you need to sign up for Google Adsense after achieving YouTube monetization, which will provide a simple payment procedure for channel owners. 
Google Adsense will pay depending on many factors, like the number of views. You can explore the Adsense revenue calculator to find out everything about YouTube revenue. 
Always stay within copyright laws since they are strictly applied when it comes to the YouTube platform.
YouTubers must provide unique, creative, and engaging video content to remain successful and make money from this platform.
Wrapping Up
YouTube is an extremely popular platform for video marketing, and you can create your own account on this channel for free. It's also a funny way of making money since there is an interesting methodology for creating a channel and improving it. There are 2 rules at the moment for those who want to monetize YouTube channels, including 1k subscribers and 4000 hours of watch time.
Frequently Asked Questions
How much can a Youtuber make for 1000 views?
The average pay for every 1000 views is 1 to 3 dollars. However, more professional Youtubers can make up to $18 for every 1000 ad views.
Is Youtube monetization hard to achieve?
It's somewhat time-consuming, and it may take more than 3 months for a newly-founded Youtube channel. Youtube monetization makes sense since there are fruitful benefits to monetized channels.
How do I monetize my Youtube channel?
You can monetize your channel by picking a potential topic for it to start creating useful content. In general, your Youtube channel will be monetized after getting 1k subscribers and 4000 hours of watch time.
How much is 1 million views on YouTube?
You can expect an average amount of $6 per 1 thousand views. This translates to $6,000 for one million views on this marketing channel.
What are the most popular topics for a YouTube channel?
Education and entertainment are 2 popular topics you can focus on to create a high-paying YouTube channel.
Was this post helpful?
Let us know if you liked the post. That's the only way we can improve.