A great strategy to successfully grow your brand and audience on Instagram should include using Instagram automatic likes. Automatic Instagram likes can be used in various ways to increase the visibility of your content and to effectively attain rapid growth on Instagram.
Instagram users are naturally curious about the popularity of posts they see with thousands of likes. This drives users to view and like the content too, and even follow the account that posted the content.
It might be your goal to attain tons of likes on your posts to grow your brand and following on Instagram. Often users struggle to obtain many organic likes on their posts. Having low numbers of likes on your content will make your content less visible and won't draw much engagement with your account.
Don't worry if you're not quite sure what auto likes are. In this article, we'll discuss what auto likes are, where to get them, and ways to use auto likes to boost your Instagram following and success.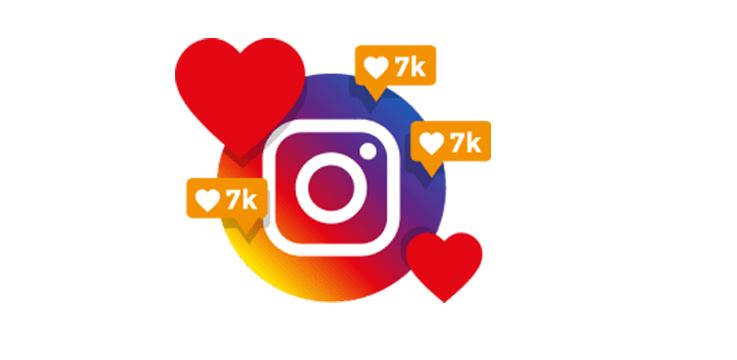 What Are Auto Instagram Likes?
Automatic Instagram likes are exactly as the word "automatic" suggests. They are likes received on Instagram content automatically and instantly, without being received organically.
Instagram auto likes are used to increase content visibility strategically and to grow your Instagram following to a substantial size. Auto Instagram likes provide users with a fast and simple way to gain a significant amount of likes on their content in a short time period. This essentially leads to reaching a larger audience.
Various websites and service providers offer auto like apps, tools, software, and packages online. Instagram auto like tools work by detecting new posts by users and sending a specified number of likes to that post. This makes the posts more popular and more visible on the platform as it's prioritized by the Instagram algorithm.
Instagram automatic likes can be sent to various content posted on your account that features a "like" button. This includes auto likes on image posts, post comments, stories, reels, and videos.
It's best to use tools and services where the auto likes are derived from organic real user accounts and not from fake or bot accounts.
You can run with the automation of likes on posts yourself. However, you need to remember to use different bundles of accounts to like different posts and at different periods. If you use the same bundle of accounts to send the same number of auto likes on all content you post to your account, and all at all hours, Instagram will detect the automation and block your account.
How To Buy Automatic Likes On Instagram ?
You could ask all your Instagram followers to like all your posts. This doesn't guarantee that all your followers will actually like your content and long-term.
You should consider an auto like strategy. Besides operating auto like software yourself, you can buy Instagram likes automatic. It's a fast and simple way to attain a large number of likes on your content without the hassle.
Make Your Account Public
Your account should be public to buy automatic likes on Instagram. Restricted private accounts cannot receive auto likes. Any service provider claiming that their auto like service can send auto likes to private accounts should not be trusted.
They Should Come From Real Accounts
Only buy auto likes derived from real high-quality active user accounts. Don't risk buying auto likes derived from bots or fake accounts that can lead to your account being blocked or becoming unpopular with followers.
Choose A Trusted Provider
Buy auto likes from a reputable website or service provider offering packages or tools with a proven track record. Look for reliability, consistency, longevity, and effectiveness in an auto like service. Check out what other clients have to say about the service in verified reviews.
One way to instantly increase the number of likes on your content is to use and buy automatic likes on Instagram from skweezer.net from real active user accounts.
Skweezer is one of the most trusted websites for buying automatic likes on Instagram from. Skweezer also offers custom services allowing you to set the budget and schedule when you buy automatic Instagram likes from them.
As an organic Instagram growth service, Skweezer offers various Instagram marketing solutions to grow your brand and audience successfully.
Benefits Of Using Auto Likes For Instagram
Using auto likes for content posted on your Instagram account will benefit you by:
Helping to increase your online presence, popularity, and visibility.
Giving you an advantage over your competitors.
Saving you time, money, and effort.
Helping to generate revenue for your business.
Ways To Effectively Use Automatic Instagram Likes For Growth
So you know about auto Instagram likes, but how do you use them to grow your brand and audience? Here are 10 ways to use Instagram auto likes to enhance your exposure on the platform:
1. Auto Like Content On Other User Accounts
You've heard the saying, "give some, to get some." A great way to grow your audience on Instagram is by reciprocity. You can use automation tools or software to set up your own real account to send out auto likes to content posted by other real accounts. Other users will become aware of your account and may reciprocate by liking content on your account.
2. Send Auto Likes At The Right Time
It's important to send auto likes to your content at the right time to increase the visibility of your content. You should send auto likes to your content when your target audience or followers are the most active online. Determine the best time through experimentation and analytics research. Then prepare a schedule for posting content and having auto likes sent to those posts at optimal times.
3. Send Auto Likes To Your Account From Self-Created Accounts
Create numerous "dummy" Instagram accounts yourself that an automation app, tool, or software can use to send auto likes to your posts. A large number of likes sent to your content will increase the popularity of your posts.
4. Only Send Auto Likes Randomly
If you proceed with the self-automation method above to send auto likes to your content from accounts you've created, you need to keep your strategy random. Use random accounts on random posts and at random times to help increase your visibility and grow your following. If you use the same accounts to send auto likes to all of your content posted continuously, Instagram will conclude that you're using an automation bot and block you for violating Instagram's terms of use.
5. Use Active Accounts To Send Auto Likes
Only send auto likes to your content from active accounts. These accounts need to have profile pictures, some followers, and a post to appear genuine. You don't want to be flagged by Instagram as using bot automation to send auto likes to your content.
6. Auto Likes On Comments
It's a great idea to also get auto likes for your comments on your content and not just on the actual content posted. This will drive more engagement with your posts, which leads to the Instagram algorithm prioritizing your content to increase visibility. Users also appreciate receiving likes on their comments, as it makes them feel acknowledged and valued. This leads to higher levels of engagement with your content and grows your following.
7. Auto Likes And Advertising
You can use auto likes as a way of advertising. It's a great marketing tool to advertise your Instagram account, without relying completely on paid advertisements that could frustrate users. Automatic Instagram likes attract a lot of attention to your content indirectly by boosting the popularity of posts.
8. Delete Old Content With Few Likes
Don't keep old content with few likes on your account. It creates a negative effect on how visible your content is. Don't send auto likes to this old unpopular content either, as the low engagement has already been recognized by the algorithm. You don't want to raise red flags; Only send auto likes to new high-quality content posted.
9. Reach An Unlimited Audience
Auto likes can help you reach an unlimited audience. Many auto likes appearing on your content will lead to more users seeing your content. You can reach audiences you may not have even thought you would attract to your account.
10. Drive Traffic To Your Whole Brand Portfolio
Auto likes can significantly increase the likes on your content. Users and influencers will become more curious about your account, brand, or business when observing high numbers of likes on your content. This will drive them to check out your whole portfolio, including your other websites and social media accounts. This will help grow your brand and business immensely.
Recap
It's a great idea to use auto likes in your strategy to grow your brand and following on Instagram. If you buy Instagram auto likes, remember to buy auto likes from reputable and trusted websites and service providers where the auto likes are derived from real high-quality accounts.
Auto likes received from bot, fake, or poor-quality accounts can damage your account's reputation and lead to your account being blocked by Instagram.
May auto likes help you boost your Instagram account to grow your brand and audience to the heights you dream of.
Was this post helpful?
Let us know if you liked the post. That's the only way we can improve.