There are over 3.4 billion active users on the social media globe. According to reports, social media is the main driver of traffic to eCommerce websites. Consequently, traditional media trails behind social media in terms of bringing visitors to your website; it generates a lot of chances to attract clients and turn them into leads.
What are some discussion starters? How can you make your social media postings more noticeable? How can you interest your audience? How can you create leads through ongoing involvement on the web? How can managed hosting for WordPress help you? And so on. Let's dive into details!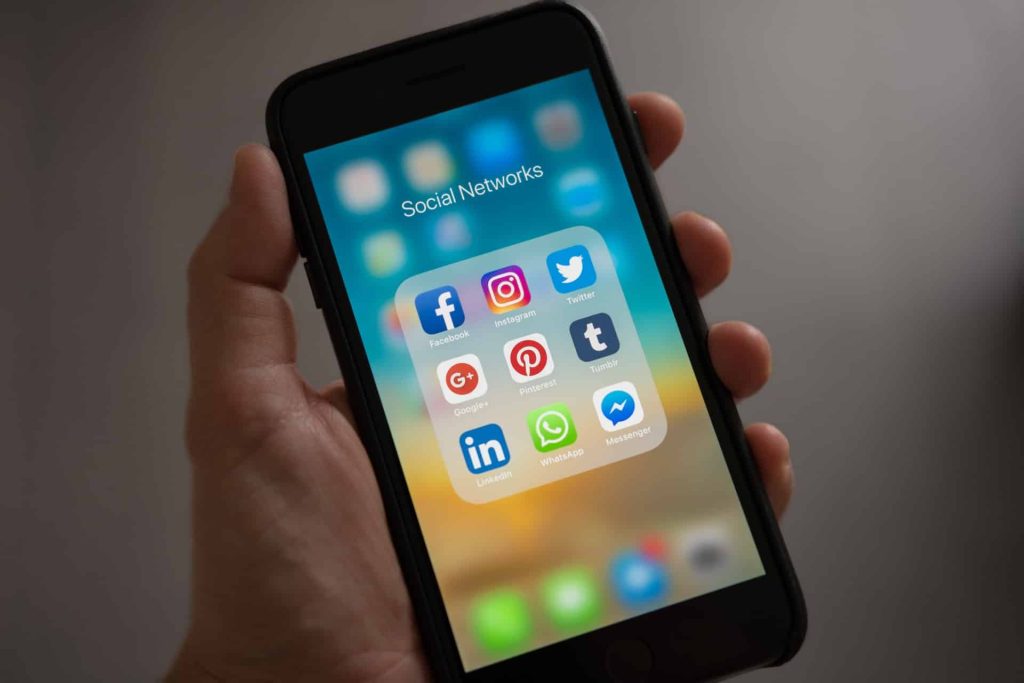 10 Proven Ways To Drive More Web Traffic From Social Media
No need to explain the benefits of driving more traffic to your website, right? The only question is, how can you do so using your social media accounts? Ten ways are provided below.
#1: Improve Your Social Media Profiles
People go to your account or bio area to learn more about your brand. It should set your style and tone while succinctly communicating your brand's value proposition.
The more distinctive your bio is, without compromising clarity, the more probable it is that your target audience will be drawn to it and connect with it.
#2: Engage Your Target Audience Regularly
Social media enables you to establish direct contact with your audience. You may communicate with your audience, gain immediate feedback, and enhance the client experience. Engaging with your audience regularly may increase traffic to both your website and social media presence. Additionally, from the viewpoint of the corporation, this raises audience perception.
The ability to keep your audience engaged on a regular basis is one of the most important parts of social media management. Digital audience interaction is a fluid procedure that shouldn't include self-promotion.
#3: Post Regularly
Every social media user wants to be held accountable to a solid following. You may create a great social media marketing plan by often posting on your social media platforms. Your follower and like growth, as well as the frequency of your posts, are influenced by things like:
Places/Time Zones
Weekdays Of The Target Audience
Content/Hashtags
Profiles Bios
#4: Utilize Social Proof
Additionally, you may leverage social authority to raise the value of your website. Similar to a review or endorsement, social proof adds the human perspective to your brand's experience. Every time someone is considering buying anything or is looking for something they desire, they check for reviews, suggestions, referrals, and feedback from other people who have utilized the service or product.
Include testimonials, social media comments, feedback, etc., on your website and social media posts. For this, your about-us page might be useful.
#5: Put An Emphasis on Providing Visual Content
Statistics show that visual material may increase your likes and shares more than regular content. Spend time developing images that tell volumes about your persona, your business, and your specialized goods. Make sure your graphics are too distinctive to be overlooked. Later, concentrate on spreading the word to your intended audience.
#6: Time it Properly
If no one interacts with your social media posts, you cannot increase traffic to your website. Choose the best moment for the best sights. Examine your own data rather than relying on best practices for social media post time. Check the optimum times for reaching your target audience. The best publishing times may be suggested by automated schedulers like Tailwind, depending on the analytics and algorithm designed specifically for your profile.
#7: Post Referral Links on The Social Media Pages
In a short space on each social media site, you may introduce yourself to your readers, whether it's a "bio" or an "about section" (on Instagram, TikTok, or Twitter) (on LinkedIn, Facebook, or YouTube). You may place a link or links to your website here. Users will be able to simply navigate from social networks to your site as a result of knowing where to go for further information from you.
#8: Run Polls and Competitions on Social Media
Contests and polls on social media are fun and engaging ways to involve your audience. These activities also assist you in bridging the communication gap with your target audience. You may encourage your audience to share, speak about, like, and follow you by hosting competitions, quizzes, and polls. Additionally, this raises their awareness of your company, website, and goods.
#9: Do A Thorough Investigation of Your Competition
A real marketing strategy involves knowing how well your rivals are doing. The same is true of all social media marketing techniques. Utilize the web resources to learn more about your rivals' performance metrics and insights. You may examine your traffic in-depth with the aid of the social media competitive analysis. They assist you in compiling key performance indicators and ideas from your rival's social media posts.
Living in the social media world may be difficult. Get thorough insights about your competition before you start posting. This provides you with a crystal-clear picture of how to create your social family.
#10: Don't Overpromote Your Business or Items
Don't constantly post about your products or services when you post on your company pages. Instead of writing endlessly about your company's advantages, attempt to make your postings engaging and helpful for your followers. First and first, you want to keep your following; then, you want them to convert.
Conclusion
The secret to surviving in the realm of social media is patience and tenacity. Although social media marketing methods are excellent, they require time to bear fruit. These tried-and-true methods will undoubtedly pay off in the long run.
Yet, the only formula for an effective social media marketing strategy is to be customer-centric. SEO should not be replaced by social media, but they may coexist peacefully if they complement one another's strategies.
Was this post helpful?
Let us know if you liked the post. That's the only way we can improve.