How to change your name on Facebook Android and iOS app? In this article, we will show you how to change your name and username through your mobile phone and Facebook app.
Tips to keep in mind when changing your name in the Facebook app
Facebook has developed a set of standards and rules for usernames that every user should know about these standards. If your chosen name does not meet these standards, you may not be able to use your preferred name. It is also possible that your Facebook page is completely closed and you can no longer access it. But what are these standards:
Your username must be a real name that your friends know you by in normal life, otherwise, your name is outside the standards of the Facebook app.
The Nickname section is known as your first name on Facebook.
You can also use your other names on Facebook.
Profiles are for personal use. You can create a page for your business, idea, or job on Facebook.
You can not choose another person's name for yourself.
You can not have duplicate characters, irrelevant numbers, or letters in your name.
You cannot have a name in multiple languages.
Change name in Facebook website
First, we will discuss how to change the name on the Facebook website. To do this, log in to the Facebook website and log in to your account.
click on the down arrow icon at the top and select the Settings & Privacy section from there.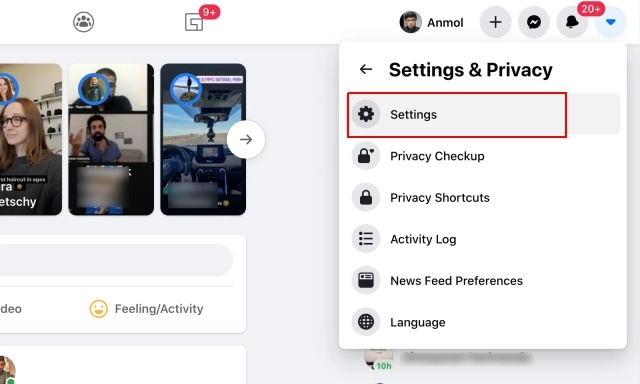 Then select the Settings option.
You are now logged in to your Facebook account settings. Under General Account settings, click Edit in front of Name.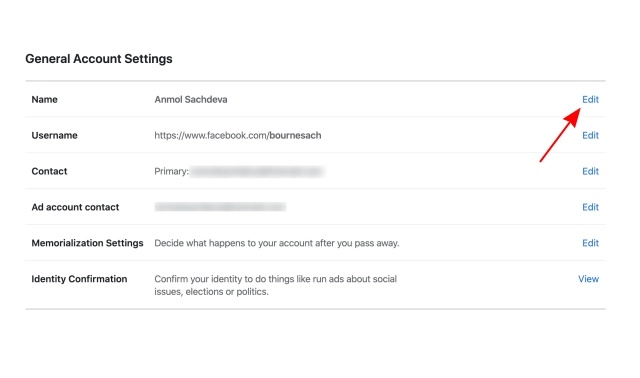 Now choose a new name, Middle name, and last name and write it in your section. Then click Review Changes.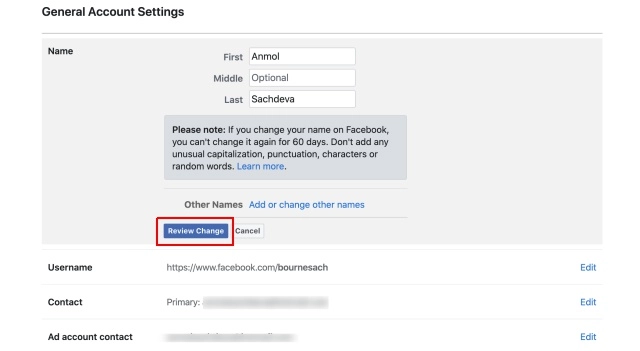 In this section, Facebook offers you combinations of names that you can choose any of them, enter your password in the bottom box, and finally select Save changes.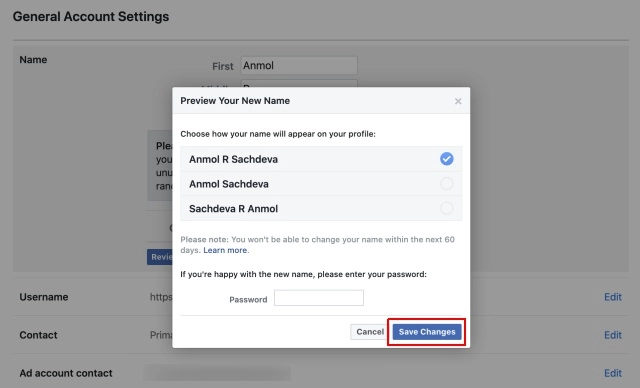 First of all, note that you can only change your name on Facebook once every 60 days, which means you have to wait two months for the next change.
Change name in Facebook application
Android application
Changing name on your Facebook Android app is easy. Just follow the steps below:
First, open the Facebook Android application and click on the Hamburger menu, which is located at the top right of the application. Scroll to the next page and scroll down to specify the Settings & privacy option.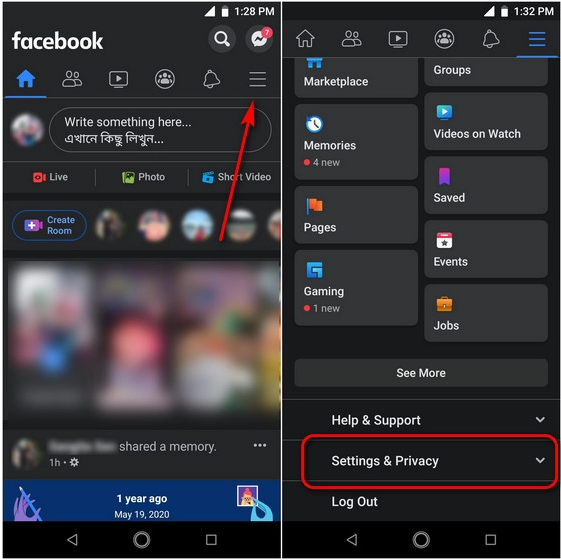 Then select the Settings option from the drop-down menu and select the Personal Information option on the next page.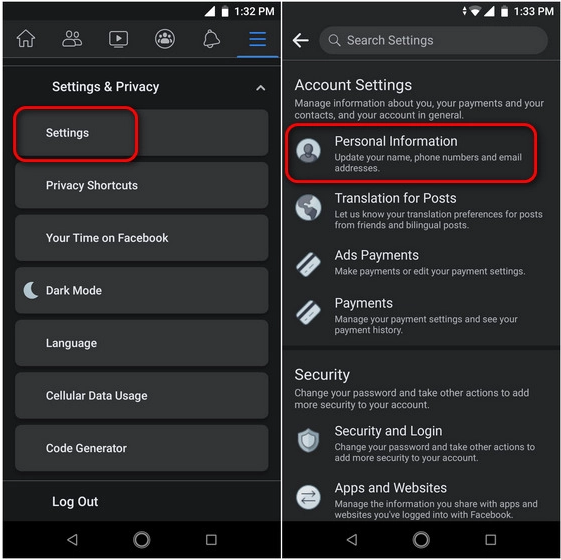 Now click on Name and select the name, Middle name, and last name in the three boxes marked as changes on the website. Finally, click Review Change.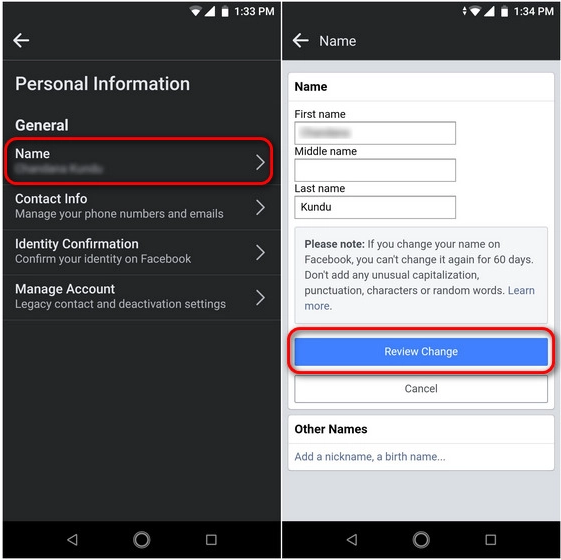 You can now change the name by entering your account password and finally select Save changes
IOS app
The process of changing the profile and username in the iPhone and iPad Facebook application is the same as the Android method. In the following, we will see this method step by step:
First, open the iOS Facebook app and tap the Hamburger menu option at the bottom right, then scroll down to open the Settings & Privacy option and the Settings section.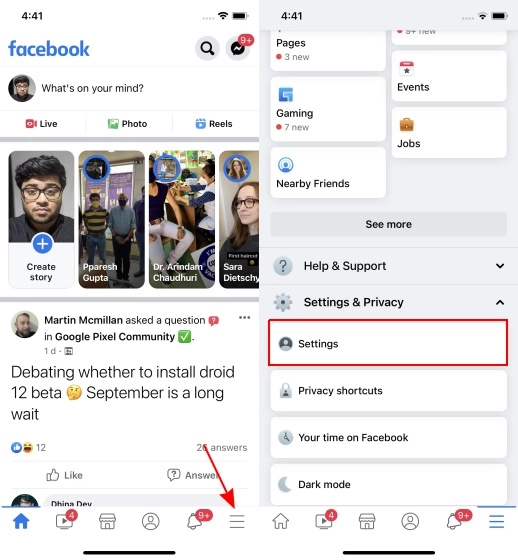 From here, look for the Personal Information option and select it. Then tap Name and, as in the previous methods, select your middle name and last name and click Review Changes.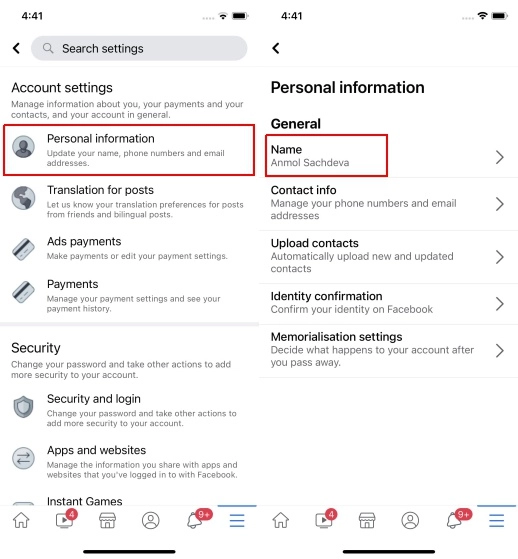 Finally, by selecting your name and re-entering the password, select the Save changes option to change your name on Facebook.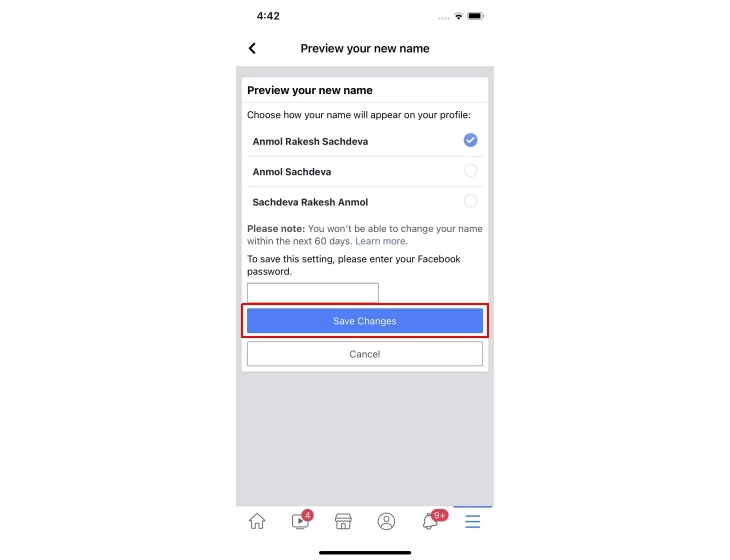 How to change your profile name on Facebook
Unlike Twitter and Instagram, Facebook only recognizes you by your first and last name, so it does not allow you to create a new profile name or create a separate profile name for yourself whatever you want. Only your first and last name is acceptable for your Facebook username.
Conclusion
So far we have learned how to change our name on Facebook and through the website and Android and iPhone iOS applications. As we said, you should remember to never use extra characters and other items on your name, because Google algorithms consider this a violation and close your account at once. If you have any questions about this, you can also send them to us in the comments section at the end of the article.
Was this post helpful?
Let us know if you liked the post. That's the only way we can improve.