When creating a new Snapchat account, users need to give their details like username, password, and other details, just like signing up to all other social media platforms. It's all about signing up for a new Snapchat account. What if you want to change Snapchat username later? Does Snapchat allow you to change the username you have chosen when creating the account?
If you'd like to know everything on changing usernames and why doesn't Snapchat allow this action, stay with me till the end of my article.
Can you change your Snapchat username?
Changing Snapchat usernames has long been like an impossible dream for users because, unfortunately, there is no direct way for changing usernames on Snapchat, which is one of the biggest downsides of the application because many people might want to change their Snapchat username for different purposes. Once you've set up your Snapchat account, your only option to get a new username is to set up a new account. We wouldn't recommend this – you'll lose your friends, streak and preferences.
Why doesn't Snapchat allow users to change their usernames?
As I previously mentioned above and like Snapchat clearly announced on their support center. It is not possible to change your Snapchat username, and that is said to be for security reasons. My guess is that you can't change your Snapchat username for one of the two following reasons:
Intentional decision to maintain a focused product and simple user experience
Simply isn't high on their priority list
It is also not possible to transfer account data, Memories, or Snapstreaks from one username to another.
Note that users can always change their Snapchat display names but not usernames. Your Display Name is how you appear on Snapchat; it's different from your username.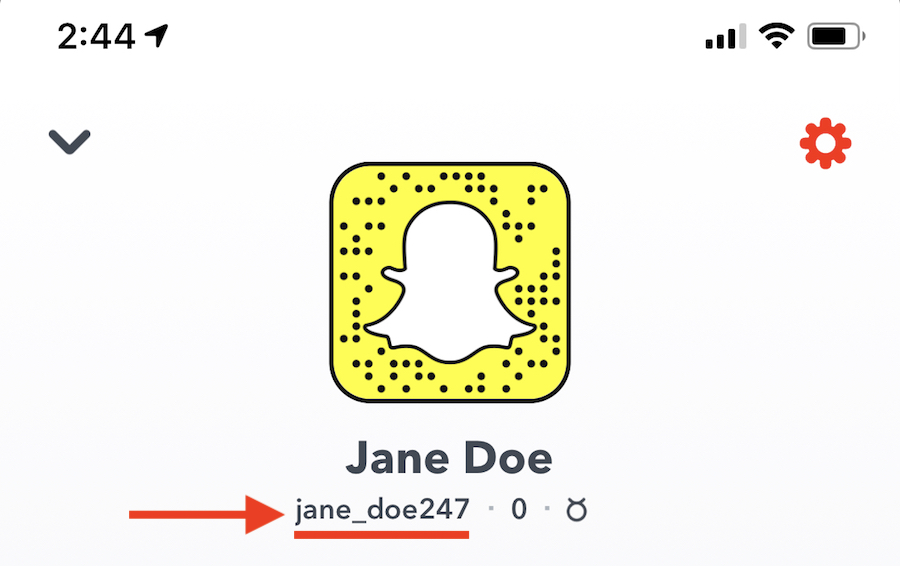 Tricks to change your Snapchat Username
Although Snapchat prevents to allow users from altering usernames, there are three things you can do about it, but none of them might be the miraculous solution you are looking for because it is somehow prohibited.
Anyways, below are the three possible ways to try to change your Snapchat Username:
Change Snapchat Username with Custom Display Name
Try changing the Snapchat username using your display name. Unlike the username, the display name can be changed, and it is actually the name that is mostly shown to other users on Snapchat.
It is possible to change the display name whenever you like, and it will be visible for all your contacts, both the existing and newly added contacts. The username might endure the same, but it is barely visible to your buddies.
Here is how to change your Snapchat display name:
Go to your Snapchat and select your "profile/Bitmoji" icon in the upper-left corner of the screen.
Find and tap on the gear icon in the upper-right corner to go to your "Settings."
Click on "Name."
Enter a new display name in the Name box.
Click on "save" to finish the process.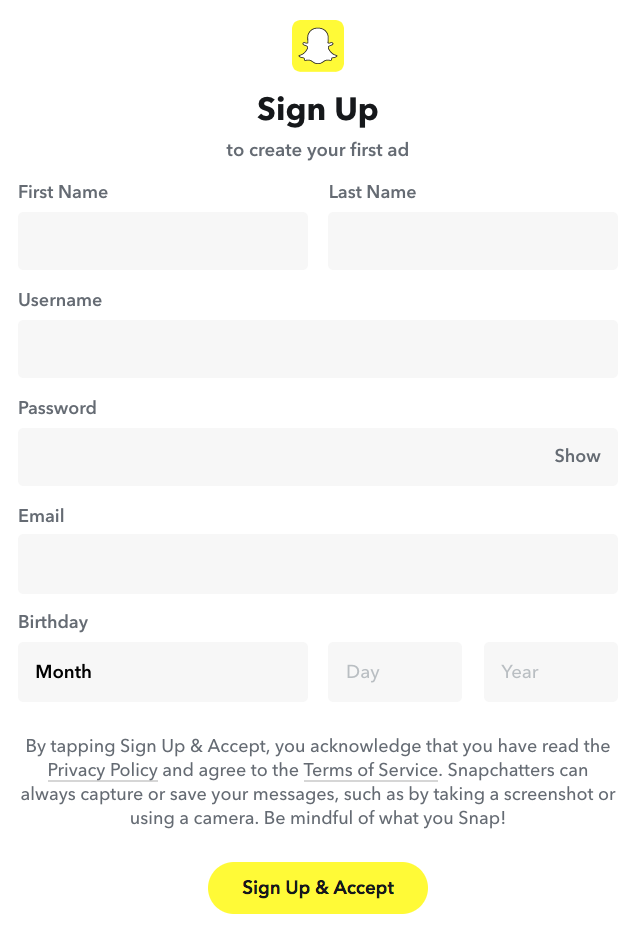 2. Use an email ID to change your Snapchat username
You can change the Snapchat username by using an alternate Snapchat account created using a different email address. This method has several steps with the need to be followed carefully.
Go to your Snapchat profile.
Head to your settings and tap on the logout option.
After logging out, tap the Sign up button.
Enter the required details and ensure that you make use of a different email address instead of the one you've been using for your current Snapchat account.
Head to profile and find 'Add Friends.' You can either 'Add from Contacts.'
Click on the "Continue" button and wait.
On the next pop-up window, tap the 'OK' button and enable Snapchat to access your contacts.
Add your contacts.
Try logging in to the previous Snapchat account.
Click on the 'My Friends' option and select any user, and their Snapchat username will pop-up on the screen.
Skip the friends you have already added to the new Snapchat account.
Once again, log into your new Snapchat account and add friends or add by username.
Now, you may delete the old account.
Create an entirely new Snapchat account
The first method to change your Snapchat username would be to forget about the current account and create a new one for the sake of your desired Snapchat username. If you choose this option, you will manually add your friends to your new account. Here's how to save your friends' Snapchat names and then create a new account. Before trying to set up a new account, try deleting the current account.
Deleting the current account:
Go to accounts portal
Type in the username and password for the account you want to delete.
After successfully deleting your account, you can tap the Sign up button.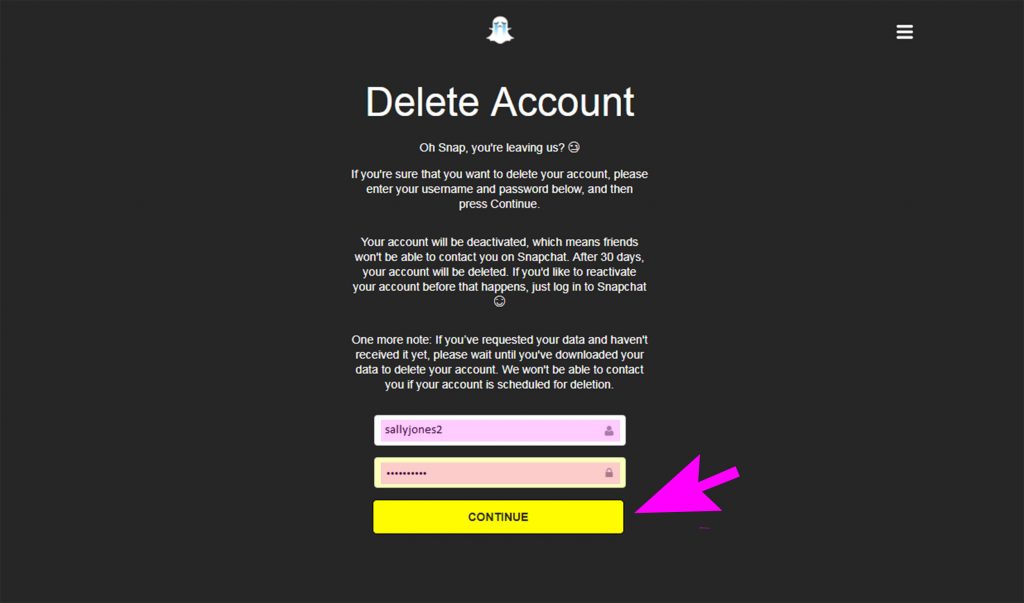 Creating the new account:
Enter your new username based on your choice.
After finishing the account setup process for the new account, go to your profile, and tap the ghost icon.
Hit the 'Add Friends' option or add friends through your contacts.
To wrap up
After reading this guide till here, you now know how to change your Snapchat username with three different names, and you are familiar with the restrictions of Snapchat for changing usernames. Use one of the methods provided above to alter Snapchat username.
Was this post helpful?
Let us know if you liked the post. That's the only way we can improve.