Games are supposed to be interactive. When you will play a game, you will want to have complete control of the camera and characters in the game. You want to be the one who's going to steer the wheels of the story to make the character move in a certain direction. Thus, your animation should not only appear to be pleasant but also have an impressive dimension from all viable angles.
Many people have a misconception that animation for motion pictures and the same for video games are the same stuff. But this is not true. Even though both mediums make use of the same applications and tools, the techniques and procedures employed in game animation outsourcing are completely different.
You may like to know about Twitch Rivals.
Building animation for your game
When you will create animation for your game, you will be exposed to various kinds of animations. For instance, you might have to create animations for giants, witches, superheroes, and other fantasy creatures. And you will also have to perfect a wide array of cycles including the ideal stance cycle, walking forward, crouching, crawling forward and the list knows no end.
Since body mechanics is the main driving force behind most animated games, it's imperative that you devote a lot of time and energy to perfect them. This doesn't mean that you will not have to animate the acting scenes. Just think of any online animated game – you will surely realize the role of body mechanics in those games. This is yet another reason why many developers opt for game animation outsourcing.
Another important factor for developing animations in online games is timing. What can be more frustrating than being caught amidst a fighting sequence? And the player has no other option than to reload the game which invariably results in the death of the player. Therefore, these reload animations should be timed in such a way that it seamlessly works to offer a smooth user experience.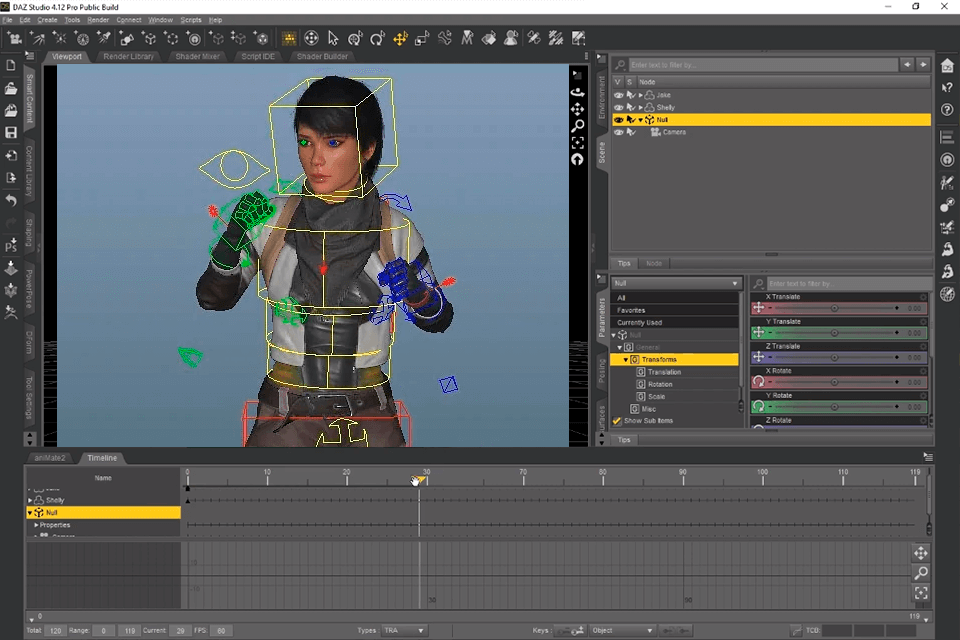 Creating top-notch animation for games
According to Marketer, about 3 billion people across the world play online games and around 85 percent of revenue from gaming is derived from free-to-play online games. With the gaming industry expanding at a pace higher than ever, it won't be wrong to claim that the niche is currently witnessing the pinnacle of success. Let's take a look at the key principles for creating fantastic video games.
1. Squashing and stretching
This is the main principle that's employed for creating an illusion of pressure as well as weight. These are extremely popular in animated games to give a feel of exaggerated movement in some direction. One of the most common uses of this element is seen in the case of a bouncing ball. The ball is seen to have its original form when it is high above the ground and it immediately changes its shape as it touches the ground. This tool is also used when you need to animate a jumping character.
2. Anticipation
Anticipation is widely used across all animated video games. The main goal is to allow the gamer to anticipate what's going to happen next. In simpler terms, it helps the gamer prepare for subsequent actions like when the character is going to shoot, run, or jump, and others. In these situations, anticipation refers to stretching the arms or bending the knees and similar other movements. When it comes to achieving a bigger impact, it is necessary to deploy longer anticipation.
3. Staging
In essence, staging refers to arrest the attention of the gamer on the critical aspects of the screen, without any element of distractions. This means the animator has to present an idea in such a way that it is entirely comprehensible to the players. When the attention of the player needs to be brought to a particular element or level of the design, this principle of staging becomes extremely critical.
4. Straight ahead
These techniques are employed is to turn the animation into a very realistic portrait of characters. With straight ahead action, a scene is demonstrated from start to end. This works with pose to lose which implies showing some specific poses only. The game developer is finding a plausible medium when it comes to crafting an animated game character.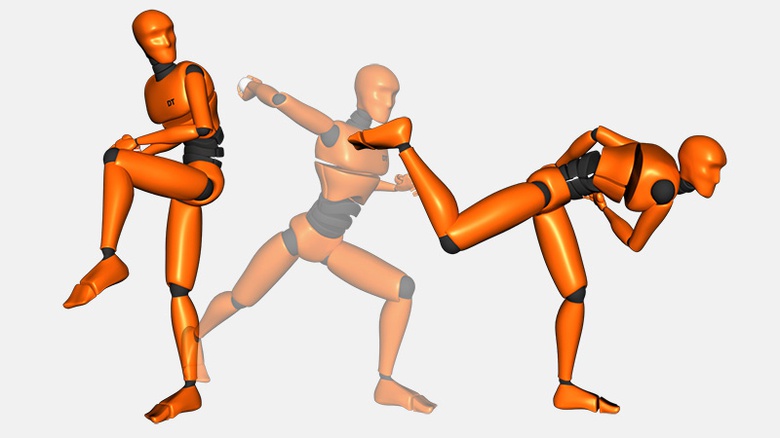 5. Slow in and slow out
When it comes to depicting the slow showing movement of any object, slow in and slow out are the most widely used tools. It is also used for designing level maps and easing the player into the same level. For instance, you might need to place a rock or a weapon, or a falling ball. In the first place, the substance will slow down and gradually gains momentum. This is a useful instrument in animated video games and helps in grabbing the gamers' attention to the greatest extent possible.
6. Follow through actions and overlapping
Overlapping action refers to the technique when different parts of the body of any character shift at varying rates. On the contrary, a follow-through action is showing what can happen after some action. Both these tools are very closely associated and they follow each other. In video game animation, these techniques are applied for creating a seamless screen transition.
7. Arcs
Video game animation is highly complicated and requires the utmost dexterity over the subject. When it comes to making animation more real and believable, you must add animated movement with the help of arcs. With arcs, developers can make the action even more accurate. Arcs also allow making the transition from one level to other much smoother. Most importantly, arcs polish the accuracy of any action in the animated video game. 
Also Read: "What is Neebs Gaming?"
Conclusion
It's an open secret that top-class graphics and animations make the game all the more attractive to online gamers. An animated game should have the objective of allowing the players to immerse themselves and enter a completely different world. Achieving the most realistic effect for your animation game is possible with premium animation software. Depending on the range of features, skills, and budget, you can have the best possible animation for your games.
Was this post helpful?
Let us know if you liked the post. That's the only way we can improve.