When someone mentions gaming, you might think about some kids staying in front of their computers or play stations for the whole day and playing games. However, gaming is more popular than it looks. There are many international gaming competitions that are becoming more and more popular, so the need for gaming websites has drastically increased.
To develop the right gaming web page, you need to figure out the process. It may sound difficult and frightening, but we ensure you that you'll have the perfect website in a few simple steps. One crucial thing you need to remember is that a gaming website requires more disk space and bandwidth, so you can read more about this on the following link.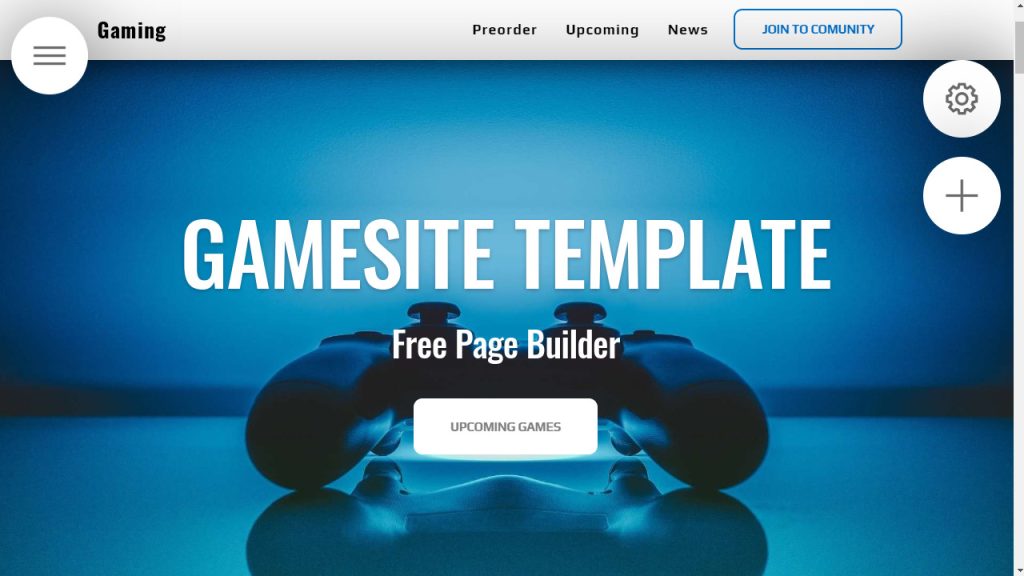 6 Tips For Creating a Gaming Website
Many gamers immediately start up new websites with game news, forums, tutorials, and even game reviews in order to share information with other gamers. You can make content to benefit from this growing industry with your own gaming website.
Plan Your Gaming Site
After deciding that you want to launch a gaming website, you should carefully plan it. One option would be to develop a gaming blog that can increase your page traffic pretty effectively. In your gaming blog, you can write about news in the industry, releases of games, and other similar topics that may attract gamers.
You can also go for a professional gaming page. Pro gaming or e-sports is an industry that gained huge popularity in the last few years. So, a page that has its focuses on player rankings, matches and tournaments, upcoming events, and a forum section for conversation.
A game review site is also a decent option. Comparisons and game reviews can help gamers to choose the best game for their money. Lastly, you can develop a website that will host a game server. Many of the drawbacks of public servers, such as overcrowding, speed problems, and rude users, are avoided by these private host servers.
Choose the Right Web Host
Choosing a web host and domain can significantly help boost your gaming site. However, there are many popular web hosts, and you need the right hosting plan that is suitable for your website and budget. This depends mostly on the type of gaming website. If you have a smaller page, like a gaming blog, you can easily cover all of your needs with nearly any hosting plan. Our recommendation for smaller sites is to use a shared hosting plan.
On the other hand, if you decide to develop a more complex website, you should consider using a specialized plan that supports gaming sites. VPS or dedicated hosting plans are the right options. These hosting servers are more powerful and come with greater capacity, so you will be sure to avoid different kinds of errors. You will also have more control over your website.
Picking a Domain
Domains are usually included in the hosting plan you purchase. Remember that using concise, straightforward, and descriptive domain names is always better. Choose a domain name that suits your website and is simple to remember. The domain name should describe your website's content, so consider using phrases specific to your business. Also, stick with the classic '.com' or '.net' suffixes if possible.
Customize Your Gaming Page
The look of your website is another essential segment. There are hundreds of website builders that come with built-in designers. You should only choose the right theme. Almost every feature on the site is shown differently depending on your chosen theme. You can choose a theme specifically designed for gaming or a multifunctional theme that is adaptive and offers a wider range of features.
Create a Gaming Server
If your website is dedicated to a particular game, you are required to install everything the game needs in order to easily configure the server. Most of the games come with guides that will help you with each step of this process.
But the process can vary depending on the game and your final goals. For example, setting up a Minecraft server has a different procedure than installing a server for another game. If you follow the steps carefully, you shouldn't have any issues.
Include Post Elements
Including a comment section, related posts, share buttons, and recent posts can indeed come in handy. The comment section can engage your visitors as they will be able to share their experiences and also see other people's experiences. You can even allow people to engage by logging in with a different social media account.
The share buttons play a huge role as they can promote your gaming site on some of the most popular social media like Twitter, Facebook, or Reddit. Consider adding these buttons at the end or the beginning of the article.
Related posts may intrigue your visitors to read something else which is related to the topic of the main article. This way, your visitors will remain longer on your page and learn something more. What's important is to put the related articles at the end of your main one.
Last but not least are the recent posts that can also keep the visitors on your gaming site, but they'll read a totally different topic that is not related to the article they've just read.
Also Read: "What Is RollerCoin"
Conclusion
Gaming websites are a must nowadays, and building them just sounds more complex than it is. With hundreds of tools and guides online, you will develop the perfect gaming website in no time. By following the steps we've explained and maybe some additional ones you will find, your gaming website will be like a magnet for page traffic.
Was this post helpful?
Let us know if you liked the post. That's the only way we can improve.