It is obvious TikTok is playing an important role in our social or business life. Also you're probably familiar with Game streaming in TikTok, which has become very popular in recent years. It has become as a way for gamers to connect with their viewers and show off how good they are at gaming. TikTok has joined Twitch and YouTube, which have been around for a while. If you read this full guide until the end, you will learn how to stream games on TikTok. We will tell you how to set up your account, go live, and share your game sessions with people all over the world.
Getting Started: Setting Up Your TikTok Account
In order to start game streaming on TikTok, the first phase requires the creation of a TikTok account. If the user already has an account, they can move to the following section without completing this step. To create your TikTok account, stick to the following easy guidelines:
Customize your profile: After signing up, you'll be prompted to customize your profile. Choose a unique username that reflects your gaming persona and add a profile picture that represents you. You can also write a catchy bio to introduce yourself to potential viewers.
Explore the app: Take some time to familiarize yourself with the TikTok app. Browse through the content on your page, follow other gamers, and engage with the TikTok community. This will give you a better understanding of the platform and help you discover popular gaming trends.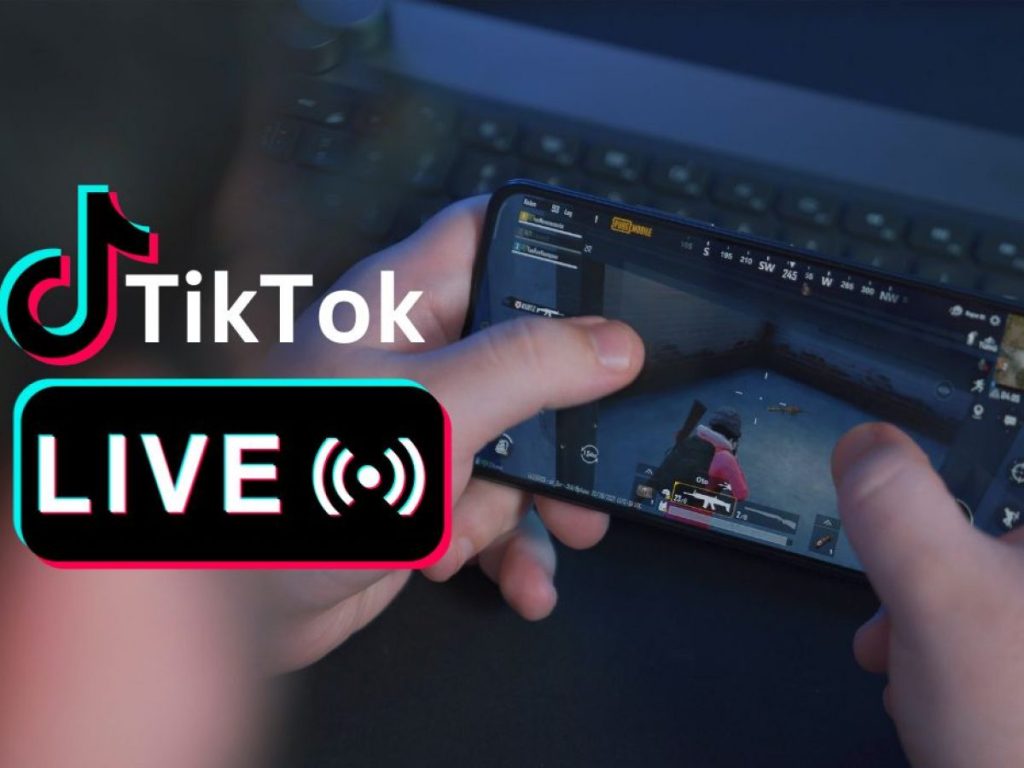 How to Go Live and Start Streaming Games on TikTok?
Once you have your TikTok account set up, you're ready to start streaming games on the platform. Follow these steps to go live on TikTok and share your gaming sessions with your audience:
Launch the TikTok app: Open the TikTok app if you haven't previously done so, and login in to your account.
Tune in via the live-streaming option: To make a new video, open TikTok and click the "+" button at the app's bottom. The "Live" option can be accessed by swiping left on the bottom menu. Select it to start streaming in real time.
Modify the streaming preferences: You can adjust your streaming preferences before going live. Title your stream, allow or disallow comments, and choose whether to broadcast to everyone or just your friends.
Get the live broadcast started: If everything looks OK and you're ready to go, hit the "Go Live" button. After TikTok's countdown, you'll start streaming your gameplay in real time to your viewers.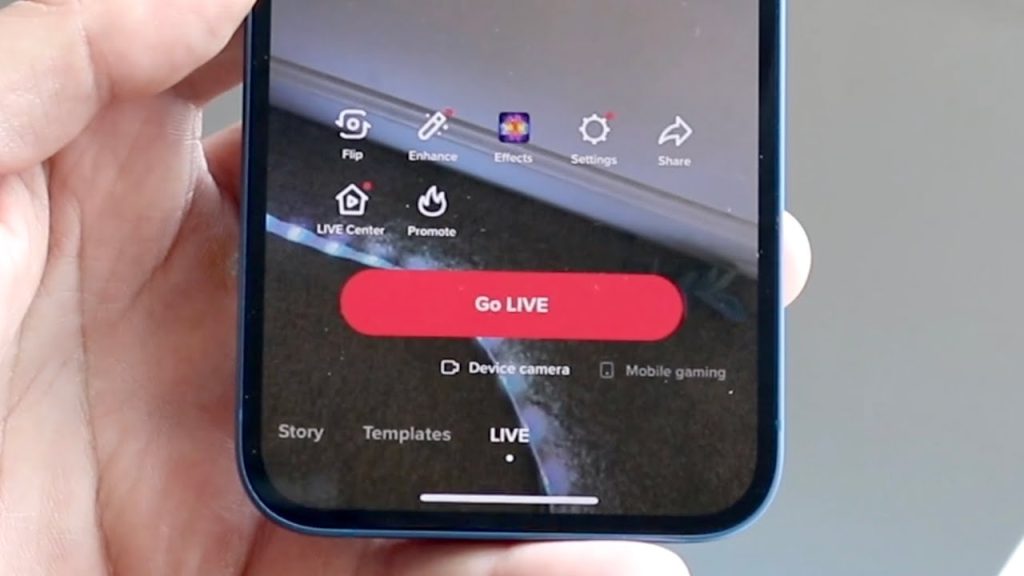 Take the time to interact with those watching your stream in real time by replying to their questions and comments. Your audience will feel more connected to you and more interested in what you have to say if you do this.
How to Stream Games on TikTok: Tips and Tricks
Streaming games on TikTok can be a fun and rewarding experience, but it's important to keep a few tips and tricks in mind to maximize your success. Here are some strategies that can help you level up your game streaming on TikTok:
Be consistent: Building an audience on TikTok requires consistency. Try to stream games on a regular schedule and stick to it. This will help your audience know when to expect your streams and increase the chances of them tuning in.
Interact with your audience: TikTok is all about engagement. Take the time to interact with your viewers during your streams. Respond to their comments, ask for their opinions, and make them feel like they're a part of your gaming journey.
Use popular hashtags: If you want to know how to stream games on TikTok, hashtags play a crucial role in discovering your content. Research popular gaming-related hashtags and use them in your video captions to increase visibility and reach a wider audience.
Create engaging content: TikTok is a platform that thrives on creativity and entertainment. Find unique ways to showcase your gaming skills and create content that stands out. Whether it's through funny commentary, impressive plays, or informative tips, make sure your streams are engaging and enjoyable to watch.
How to Live Stream Mobile Games on TikTok?
Streaming mobile games on TikTok is a slightly different process compared to the guide on how to stream games on TikTok (streaming PC or console games). Here's a step-by-step guide on how to live stream mobile games on TikTok:
Install a screen recording app: You'll need a screen recording program that allows you to capture your gameplay to stream mobile games on TikTok. There are screen recording apps for iOS and Android smartphones, such as AZ Screen Recorder and Mobizen Screen Recorder.
Install screen-capture software: After you've chosen a screen recording app, install it on your smartphone by following the setup instructions. Check that the recording settings are set to capture both audio and video.
Open TikTok and go live: With your screen recording app set up, open TikTok and follow the steps mentioned earlier to go live. While you're live, your screen recording app will capture your gameplay, and you can interact with your audience through TikTok's live chat feature.
Share your gaming session: After you've finished streaming, you can edit the recorded video using TikTok's video editing tools. Add captions, effects, and music to enhance your video and make it more engaging. Once you're satisfied, tap on the "Post" button to share your gaming session with your followers.
Why Should You Stream Games on TikTok?
Before going into the technical details on how to stream games on TikTok, it is crucial to comprehend the rationale behind investing your time and energy into this platform. TikTok has rapidly emerged as a highly popular social media platform, reaching a global user base exceeding one billion active individuals.
Streaming games on TikTok offers the opportunity to access a substantial audience and expand your follower base. In addition, the algorithm used by TikTok has been designed to improve the visibility of attracting content, which allows for a greater number of views of your gaming streams. The platform's focus on short-form videos is advantageous, as it enables quick capturing and sharing of thrilling moments from your gaming sessions.
TikTok presents exclusive possibilities for individuals, whether they are professional gamers seeking to establish their personal brand or casual players who get pleasure from sharing their gameplay. This platform allows users to connect with others who share similar interests and show their gaming prowess.
In closing
Streaming games on TikTok gives players a lot of ways to connect with their audience, show off their skills, and get noticed. TikTok is a great place for players to share their gaming sessions and build a loyal following. It has a large number of users, unique features, and a focus on short video content.
By following this step-by-step guide, users will get the information and tools they need to learn how to stream games on TikTok. This will improve their gaming experience and help them move forward in their gaming activities.
Was this post helpful?
Let us know if you liked the post. That's the only way we can improve.