Having an Instagram account is necessary for everyone living in this modern world. Instagram is not only a platform to share photos and videos, but it also a platform to edit your photos, videos, or even save them in a private account.
You can use Instagram as a cloud to store your content. With lots of features and options on it, Instagram has become a favorite app for small or medium-sized businesses. Even retailers love it as they can sell quickly on Instagram. Your business can also expect a similar fate; simply buy Instagram likes and increase its exposure efficiently. But Instagram will not stop growing; shopping is a new feature on Instagram that makes it possible to shop directly from Instagram. Soon Instagram would be the competitor for Amazon or other sites like Alibaba.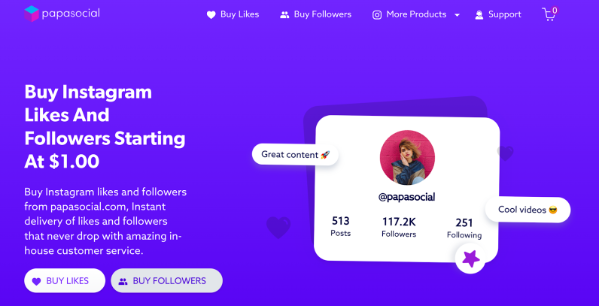 Users are joining Instagram day by day, and it is becoming increasingly challenging to grow the account. Unless celebrities that are well known and people already search for them, others should try many ways to improve on this platform.
Instagram engagement is a factor in defining how good an Instagram account is. Participation is about Instagram likes, comments, save, share. All of this would help a post get more reach and impressions that all bring benefits for the account holders.
How to get more Instagram likes?
Yes, the number of likes depends on what content you are sharing, and what you do then. There are some points that you should know about getting more like, as well as instagram followers:
#1 Irrelevant content gets fewer likes. If you are working on fashions, for example, and you share some irrelevant content about cars, of course, it is not related to your niche, and your audience will not like it. Irrelevant content causes many unfollowing too. So, make sure that you are posting the right material for your viewers. If they are your followers, it means that they have visited your profile at least once, and they are interested in what they have most seen on your Instagram feed. So, they are not interested in any other topic from your account, and this cause is getting fewer likes.
#2 Post at the right time. You might have heard that posting when people are online for sure gets more attention. So, find the peak hours from your Instagram insight (audience section), and post your content regularly there. Unless your audience needs the content sooner. For example, if it is about announcing any event time, etc.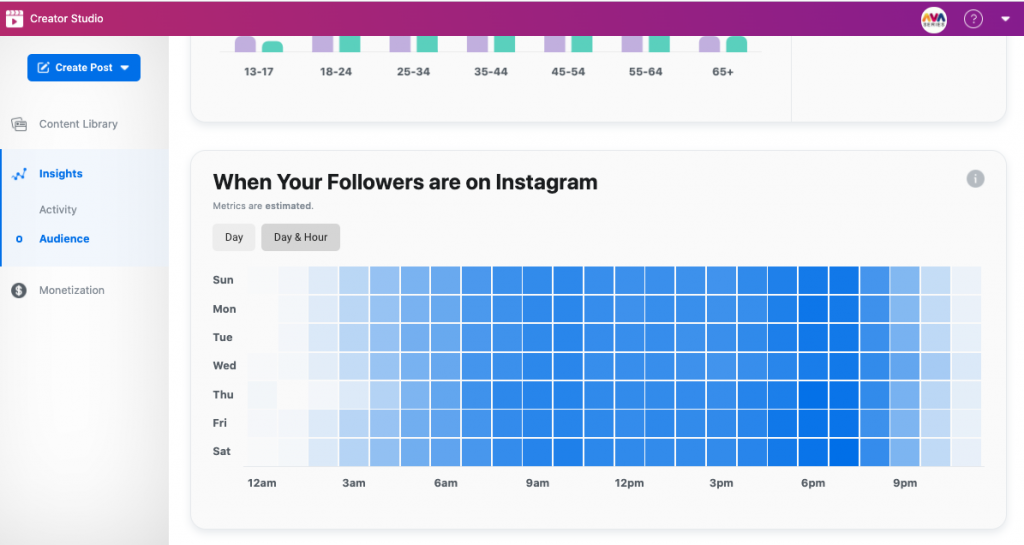 #3 Use the right hashtags. Again, relevant hashtags, using Instagram hashtag generators to get the most popular ones and using up to 30 hashtags for sure to increase your content impressions and reach. You can check this from the reach percentages (for example, 10% were not your followers). It means that they come from hashtags, or explore. So, do not miss this opportunity.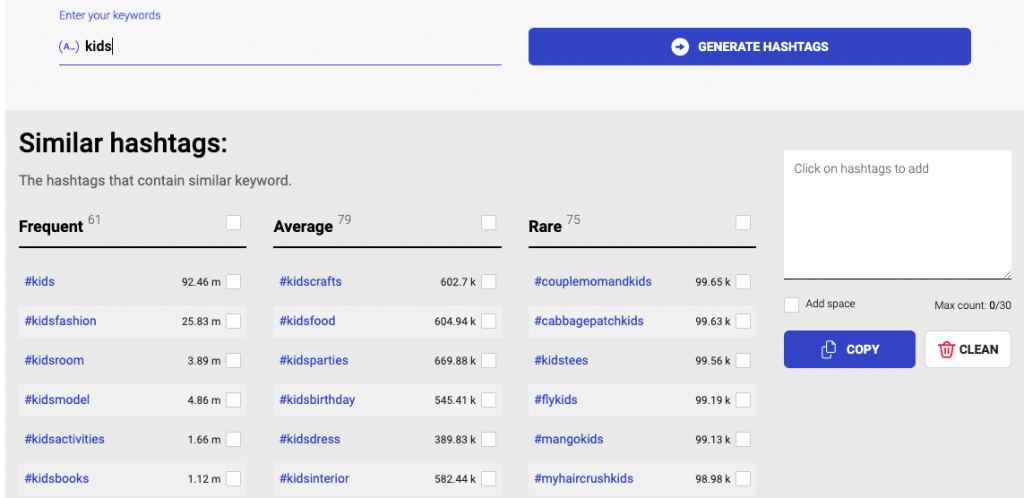 #4 Choose the right content. You might notice that some of the posts are getting more likes than others. This is true for comments. However, the story of getting more comments is different, that we would consider it later. To know which content may get more likes, I would check it through similar accounts. Suppose you are reposting to your Instagram account that is quite easy. Use a profile analyzer to find the most liked photo of the Instagram account. Then, repost it to your Instagram feed, and you see that it gets more likes in your account too. The conclusion about this tip is that, if people like a photo more, it is true for all users, in all accounts (and of course with the same niche, interest, field of work).
#5 Use profile analyzer: it is good to know which Instagram post of your or other accounts got more likes. So, you can get an idea of what you should post to get more likes. I have used this trick, and it does work. Give your username to the Instagram profile analyzer tool. It will show you the most liked photos of your profile. You will get what your audiences like more, so share similar posts more.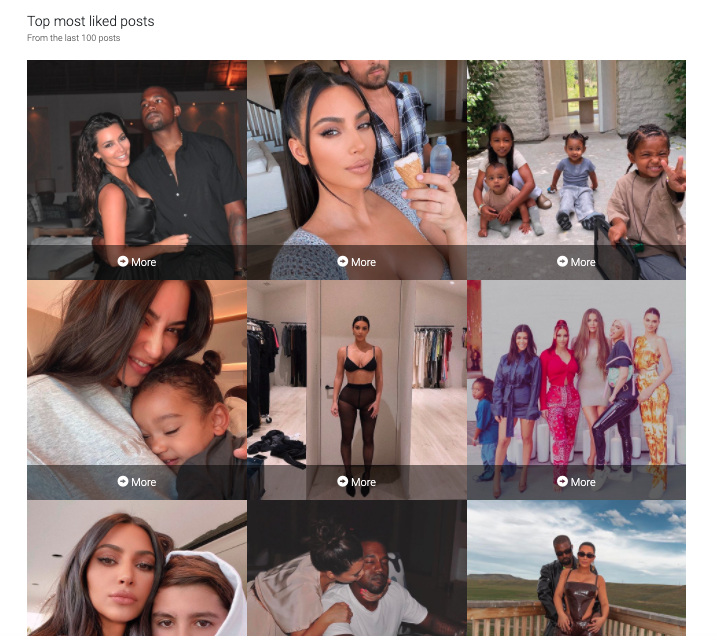 #6 Post on the best day: again, through the Instagram insight, you can get what day is better to work for our account. Remember that you should not compare your content with others. The day of activity is different for different accounts, and even it is different in every country. For example, in some states, people won't check Instagram at the weekend. So, you might get fewer likes, compare to other days of the week.
#7 Run contest: another method that works for sure is running game. As you know, some tools select a user that had liked your photos. So, you can give a price, and run a contest from who they have liked the posts. Instagram users love participating in these kinds of challenges. You should try it.
#7 Share posts on Instagram stories: this will show up the post to more Instagram users. They can visit the post by tapping the picture. So, the content would get more impressions and reach.
#8 Promote the post: Instagram ads are not the only way you can get more engagement on your job, but if the post is worthy and you can make money from it eventually, you can try Instagram and too. It might work for you. There are some blogs available that thoroughly explained how Instagram ads work and how much does it cost. Remember that you should switch to the Instagram business to get this option.
#9 Buy Instagram likes: If you have recently opened your accounts, and you need to make it better, you can add some likes or comments. For example, you can Buy Instagram likes at Champmarketer. It will help users to find posts more attractive and eye-catching.
How to get more Instagram comments?
Like getting more Instagram likes, getting more Instagram comments needs to know some tips. Some of these tips are indeed similar, but not necessarily people comment on a post that they like it. It is good to have both likes, and comments which shows a reasonable rate of engagement on Instagram. in general, every post engagement depends on the number of likes, comments, saves, and shares. You can see all of this from Instagram insight available for business accounts.
To get more Instagram comments, you should share the post that people have something to say, or they have feelings to show. This can be asking their opinion, controversial topics, funny memes, sad news, or campaigns, or some missing information. So, we use any of these tricks to get more comments on Instagram, and of course, other experiences about this.
#1 Use profile analyzer: as I have stated before in getting more Instagram likes, you can check what the most commented posts on Instagram of a profile with a tool are. Some provides this tool, and by giving the username of that public profile, it will analyze it for you. However, there is a link to the original post, and you can save it for later in your Instagram collection. So, if you share the same position, or something similar, then most probably you will get more comments than your other post. This works. You should try it. Though this is good if you are reposting, or you are going to share something from other accounts. If you have your idea, or you are creating content, you should check what other insert comment more.
#2 Ask their opinion: many Instagram accounts are getting more followers, likes, and comments only by resharing other account content and ask users opinions. For example, choose one from number 1 to 10 in a carousel post. This will encourage users to give their idea, and what makes them more enthusiastic is getting an answer from the owner of the account or other users. Fortunately, like and reply to Instagram, comments are an excellent option to encourage others to give their opinion.
#3 Controversial topics: if you search across Instagram, you realize that some posts get many comments. There are some topics that always people have something to say about that. Like why some celebrities are famous, some not. This is true for news too. People for Marriage news, for example, have a lot to say. You can try this in your niche. Find a relevant and controversial topic and share it to get comments.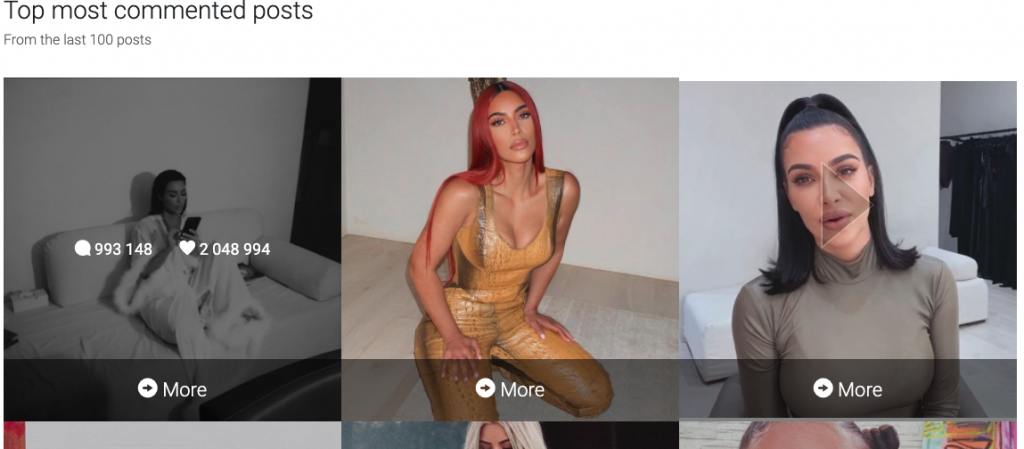 #4 Comments for the specific post: if you are selling a product on Instagram, and you want to get other comments on it, you should write your caption carefully. Make the content stunning. Even if users do not have any comments about the procedure of purchase, they express their feelings. That is helpful too. The more a post gets positive feedback, the more it is likely to get sold out. So, try to publish the most amazing pictures of those products.
#5 Reply to comments: you might know all replies on every comment, count as one separate comment. So, if you are looking for more feedback, you can use this option and reply as many comments as you can. This will show up in the comments. The better point of this is that others would be able to see your replies on their Instagram feed. This will encourage them to participate in the conversation. So, the number of comments will increase up.
#6 Induce more comments: when you are replying to comments, you can ask for more info there. It is an excellent opportunity to get more feedback from that person.
#7 Use Instagram comment control: if you want to have a positive environment on your Instagram feed, you can restrict individual accounts (right from the comment manager). Or you can scape specific words in a comment through Instagram comment control. This will hide up all the spam unless you approve them to show up in your post.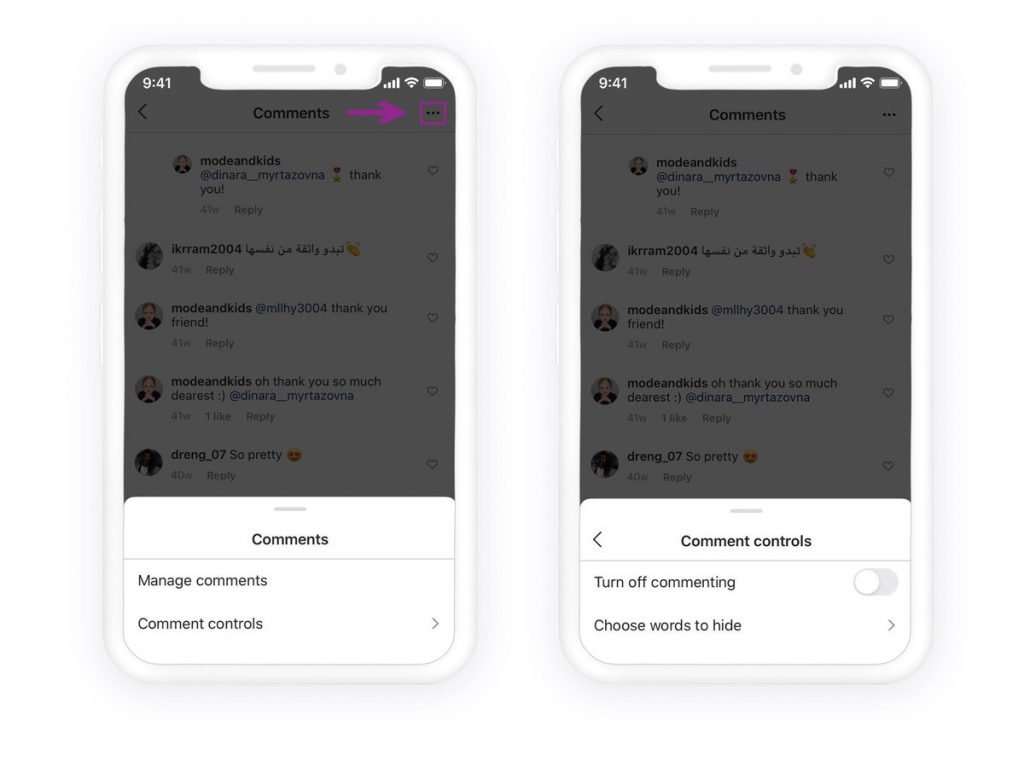 #8 Turn on the comment notification: this will let you reply and view comments at the earliest time. So, you will not miss any comments. With responding and reacting to all of them, the number of your comments will be doubled.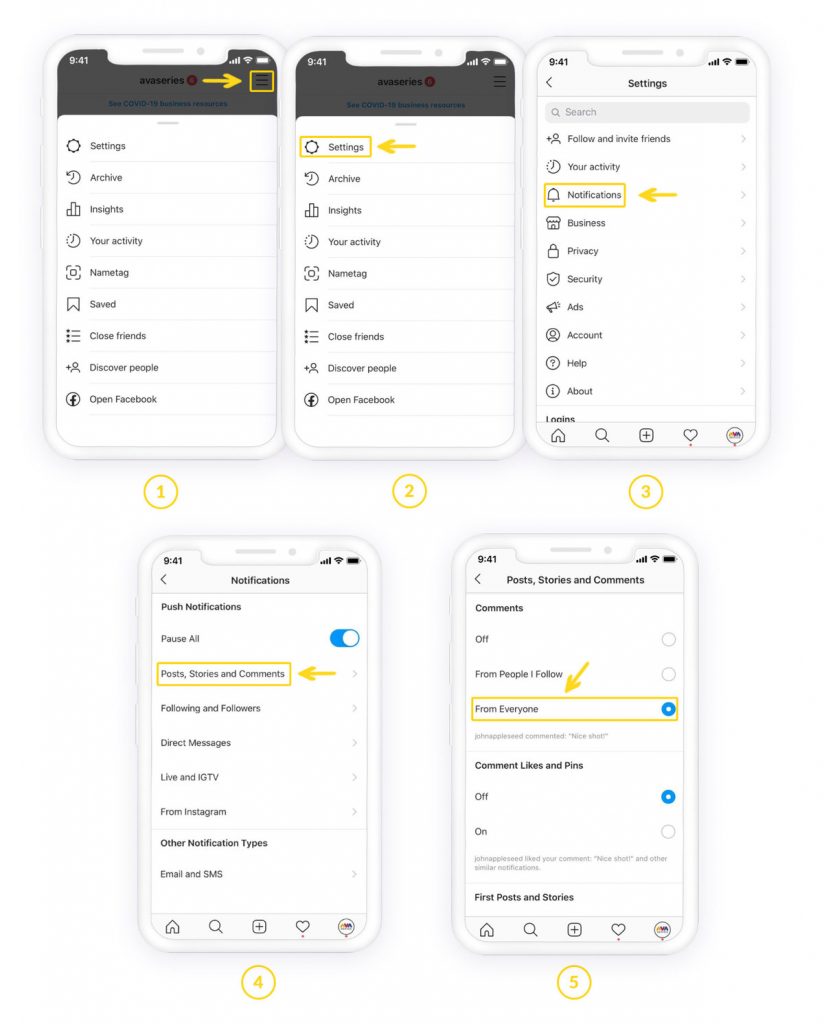 How To Maintain Boost To Your Instagram Likes
Do you already have a decent like-base on Instagram? If yes, congratulations because you already made the first base. During this stage, it's crucial to maintain boosting your Instagram likes for broader social media exposure. Most often than not, brands work with social media services to keep getting more likes. For instance, Insta-likes – Get real likes and followers on Instagram, and other social media companies offer these services.
Of course, it also pays off if you know how to maintain boosting your likes on Instagram. In that way, you know how the process works and implement the most suitable tactic for your business or personal social media needs.
Check out the following tips to maintain boosting your Instagram likes:
#1 Promote your Instagram post to your website: This is a great way to increase people's awareness that you have an existing Instagram account. They can interact and engage with you through this platform.
#2 Promote your Instagram to other social media pages: You can attach your Instagram post's link to your other social media pages to attract more likes and word-of-mouth referrals.
#3 Incorporate your Instagram post into digital marketing campaigns: You may include your Instagram posts in your email marketing, paid ads, content marketing, and influencer marketing campaigns.
Overall
Getting more Instagram likes and comment worth it because you can make money from it. The tips mentioned above are from the experiences of users on Instagram. So, you can try anyone you can, and see the results. If you have any other ideas or questions, you can share it in the comments.
Was this post helpful?
Let us know if you liked the post. That's the only way we can improve.