Viewing private Instagram profiles has always been a wish for stalkers or users who are just interested in finding out about what is going on on someone's Instagram account.
Actually, Instagram pays a lot of attention to its users' privacy and doesn't let users see private Instagram accounts easily, but you shouldn't get disappointed!
There are some ways to view someone's private Instagram account, so let's get into details.
What does a private Instagram account mean?
Instagram lets users who need more privacy, switch their accounts to private mode and doesn't let non-followers see the shared photos and videos on the account. So, the only people who can see the posts and stories on a private account are the followers. Let me add a tip here by telling you that when you switch to a private account, you will get less followers and attention, but either way, as an instagrammer, you need to know the best hashtags to use in order to get more followers and engagement. 
One of the common reasons for making an Instagram account private is being afraid of people who save the photos for making a fake Instagram account or any other ways of abusing the photos.  
Who is an Instagram stalker?
Well, what Instagram stalkers do is not welcomed by users, because they keep spying, check someone's account several times a day, keep track of a user's actions, check their stories, etc. Instagram stalkers are often interested in how to track someone's activity on Instagram.
In other words, they are always looking for a way to view an Instagram user's account for different reasons such as abusing the user, checking the user out of curiosity or just for fun.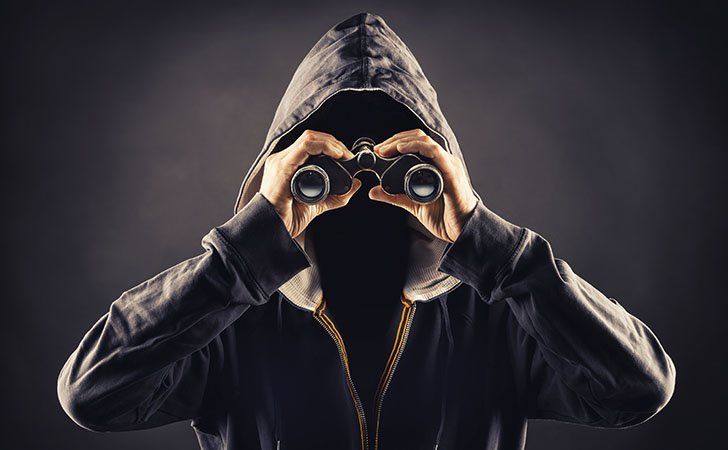 Is it possible to view a private Instagram profile?
The curiosity to see what photos and videos are on an Instagram account is high all over the world!
To be honest, there are some ways of viewing someone's private Instagram profile, but they may not be moral! But you should keep in mind that being an Instagram stalker is not recommended at all!
How to view private Instagram profiles?
Now, it is time to get the answer that you were always looking for.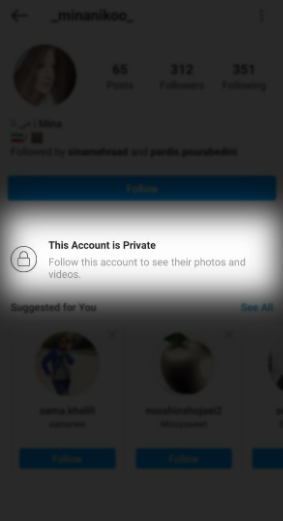 Try the mentioned ways to view a private Instagram account.
Try the doppelganger account
Making a doppelganger account is one of the trickiest ways for viewing a private Instagram account because you make the user believe that you are one of their friends or followers. If you are curious about the trick, follow me:
You should make a new Instagram account pretending to be one of the current followers by using a similar profile photo, first name and last name, bio, etc. Then the user may believe that one of their followers has created a new Instagram account, and you'll get the chance to be followed.
Send a direct message to the user
If you want to be straightforward, you should write a compelling text and ask them to accept your follow request, it doesn't always work, but the user might get affected by your text and let you be one of their account's followers.
If the doppelganger method didn't work or you just don't like it, then you should try the Google image search or any other image-based engine to help you get useful information about a specific person.
First of all, you should copy the user's name or username in the search box; then, you should check the results to see some footprints of the user.
Search the username on other popular platforms
If the user is so smart and none of the mentioned ways work, you should let go of their Instagram account and start looking at their other social media platforms such as Twitter, Facebook, Snapchat, Pinterest, etc.
People usually share a single photo on different social media platforms since they have different followers on each platform; that's why it is recommended to search the user's username on other platforms as well.
Enter the username into all of the mentioned platforms and see the results; you might be so lucky and find those accounts public!
Create a fake Instagram account
It might be the first solution that comes to a user's mind, but it is not the fastest way to see someone's private account! Anyways, if you are going to make a fake Instagram account, keep in mind that you can't just send a friend request to an Instagram user right after creating an account! You should work on it to make the account look real, share posts, get followers, follow people, share stories, complete the bio, etc.
Then send a friend request to the user and keep your ear to the ground until the request is accepted.
If you know one or some of the user's friends or followers, you can ask them to share some of the user's posts with you. Also, following them would be helpful because friends share each other's photos on their account.
Also, there are some tools out there which claim they work as an Instagram viewer to view private Instagram accounts easily. If none of the mentioned ways worked, you should give the tools a try too.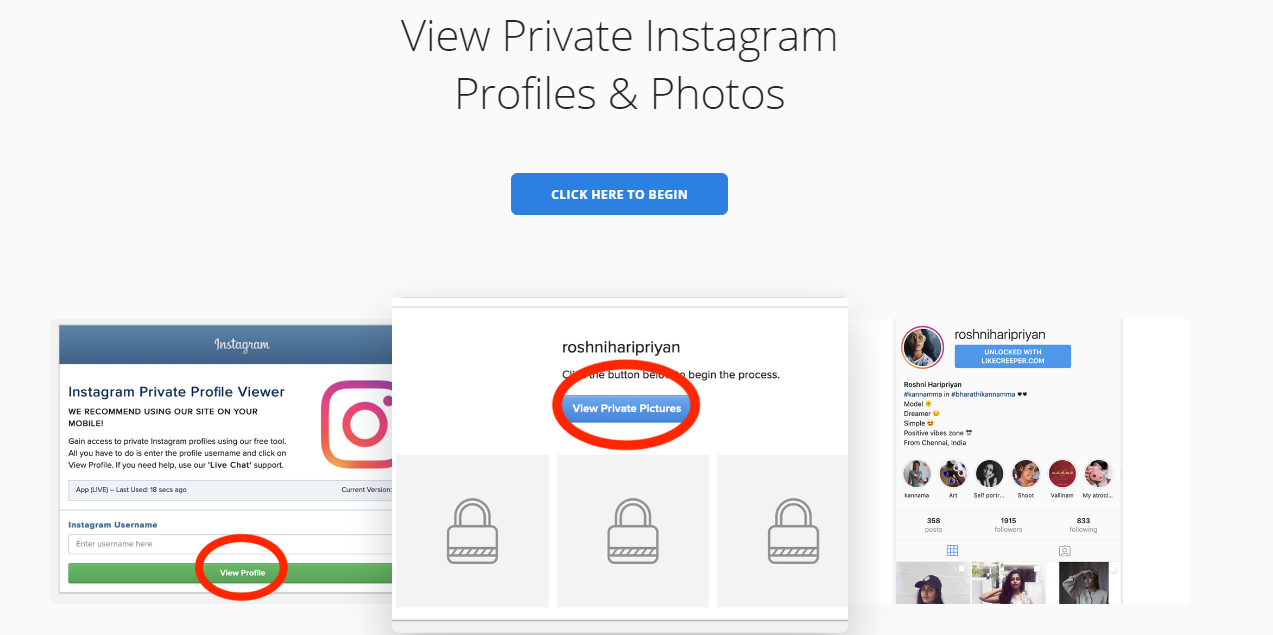 How to see who viewed my Instagram profile?
That's the question which is mostly asked among teenagers or users that are curious whether their ex-boyfriend or ex-girlfriend, teammates, colleagues, etc. is stalking on them or not. Well, some unauthorized apps and services are claiming that they can show users who are checking and stalking your account, but I guess they are not real!
So, I recommend using Instagram's insight service to know the number of users who visit your Instagram profile.
How to look at someone's Instagram without an account?
Previously it was possible to look at someone's Instagram without an account, and that required you to know the exact username of the person you wanted to look at his/her account. But that option is no longer available, and you cannot look at someone's Instagram without an account, on neither Instagram web nor app version.
Although there's no way to view and browse through Instagram without login into an account, you can use third-party web apps and search to view public profiles on Instagram. There are some apps that claim to let users browse Instagram without an account. On the other hand, there are some Instagram downloader apps which work great and lets users to download photos, videos, and even stories from Instagram. 
By the way in: "Picuki" are some methods on how to view Instagram profiles and stories anonymously. 
All in all
Viewing someone's private Instagram account is not impossible; you should just try the mentioned tactics wisely and be patient. But you should remember that being an Instagram stalker is not recommended at all, and you should only use tips when it is necessary.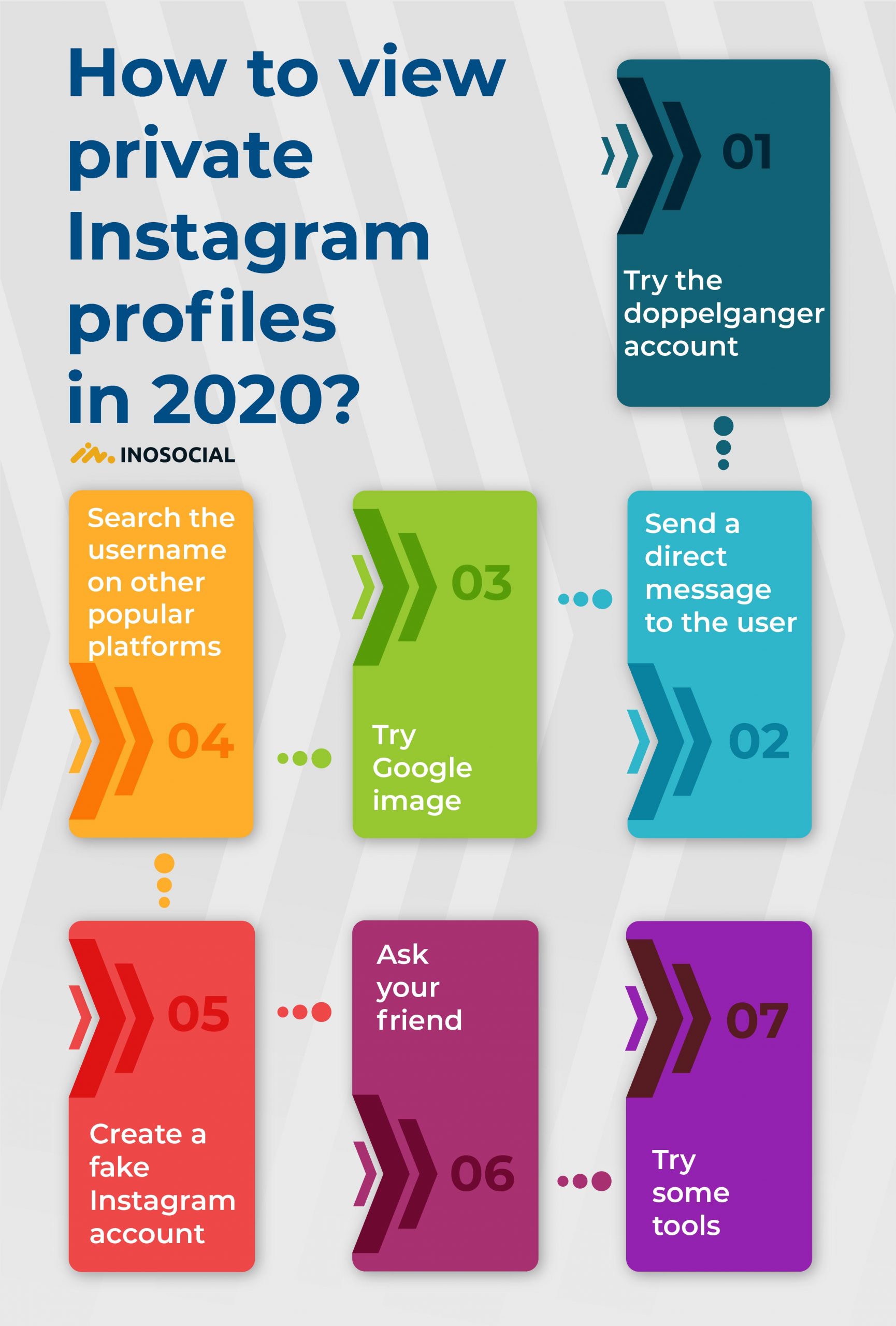 Was this post helpful?
Let us know if you liked the post. That's the only way we can improve.