Ingramer service has a variety of tools and services that can be named as one of the largest marketing and branding applications and increase sales on Instagram, and among its services can be mentioned the following:
Instagram marketing and branding services
Hashtag services
Services related to searching and checking the profile of influencers
Analyze and review competitor profiles
Post and stories scheduling on Instagram
Download photos, videos, stories and Instagram Reels
Instagram marketing and branding services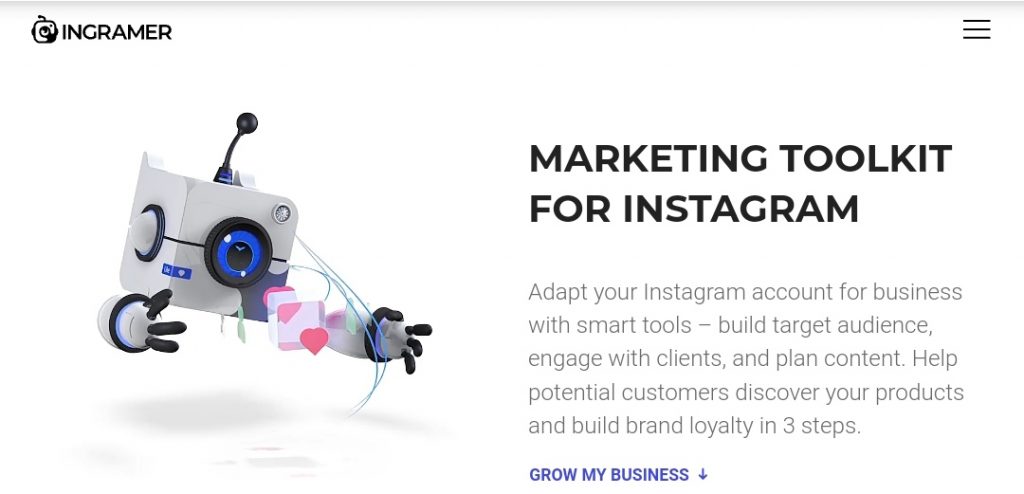 It is interesting to know that the Ingramer website provides you with the largest marketing and branding system completely automatically so that you can improve the quality of your Instagram page and increase sales by targeting and analyzing competitor profiles, or To produce better and higher quality content for your audience, there is also a CRM option in the Instagram marketing section of Ingramer's website.
So that you can connect directly with your users on several different accounts. Welcome messages And send them automatic messages. Categorize each one and put it on a special label or group them and send a common message to thousands of related followers through one page.
Instagram marketing and branding services option includes steps such as targeting for page and content, analyzing page data, searching and checking influencers profiles to find an effective target audience, analyzing and reviewing the profiles of competing Instagram pages. In this way, you can first introduce your page to the website, target it, see its statistical data and analysis, and use the influencers 'pages and competitors' profile analysis to increase the quality level of the page, so that you can increase your main goal. What are sales and what quality content production do you achieve?
Hashtag services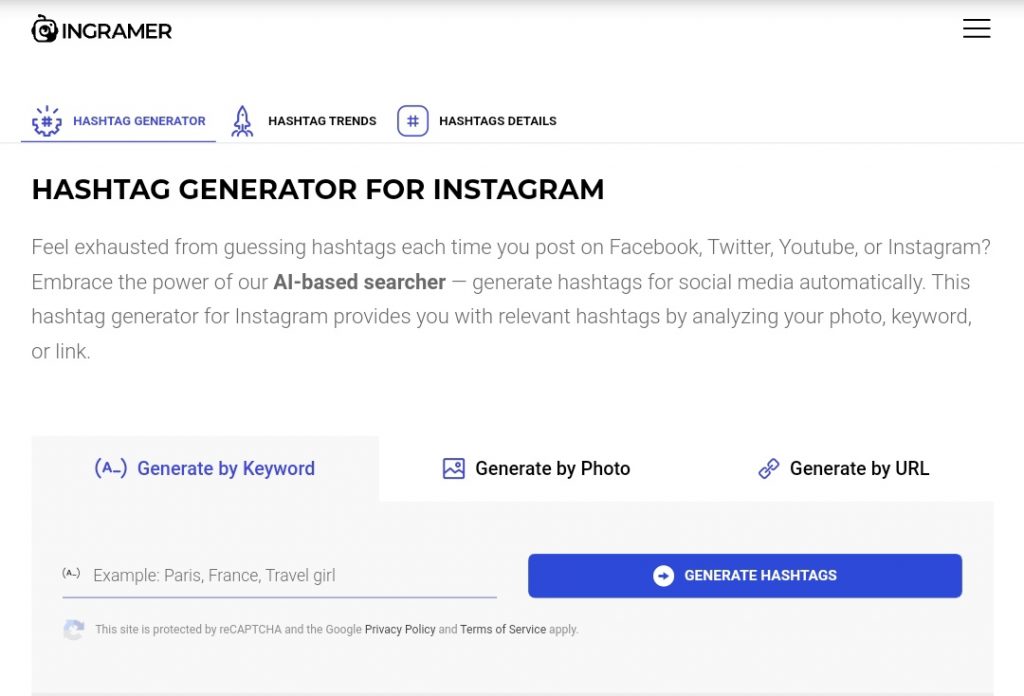 Ingramer website also offers other services for hashtags on Instagram, in that there are three main sections. First, you can use the hashtag generator option and find related hashtags based on the specific category of your Instagram page, and in Put every Instagram post or content you produce.
There is a system of trend hashtags by which you can find the best hashtags related to your Instagram page posts and based on the number of visits and use of each Use them on your page, the next option is to analyze hashtags on Ingramer website, which allows you to analyze any hashtag on Instagram by using each hashtag in terms of usage. See the competitor and its desired category and see its details
Services related to searching and checking the profile of Instagram influencers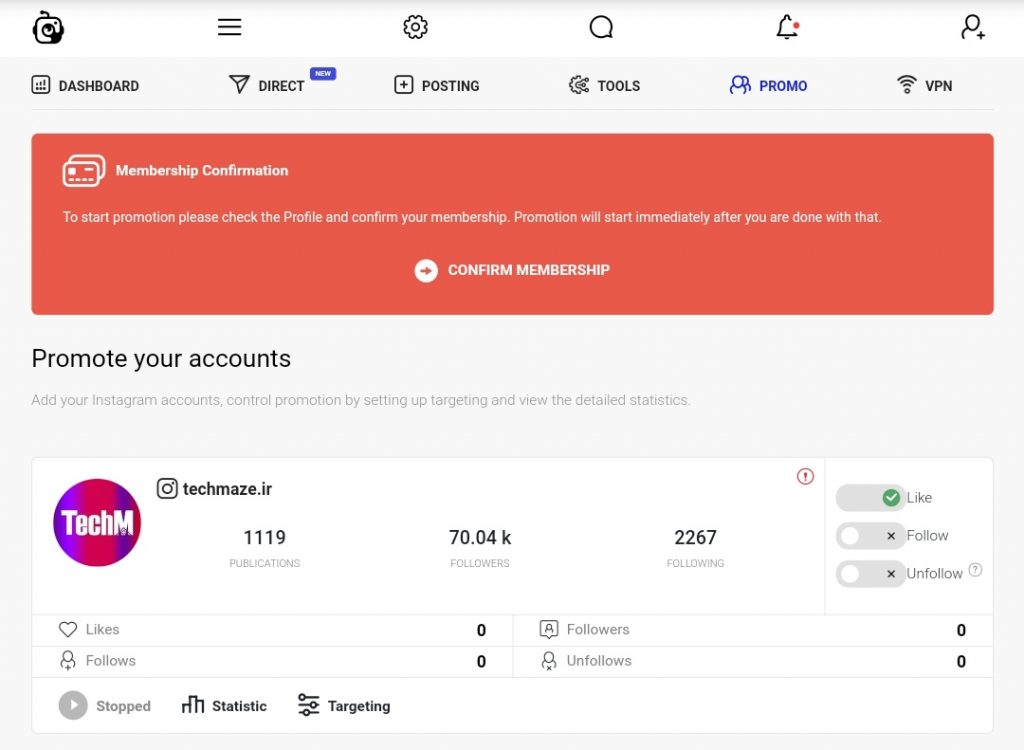 As we said in the marketing and branding section of Instagram on the Ingramer website, there is an option called Search and check the Instagram profile of influencers so that you can find the influencers related to your work on Instagram based on a specific category. Check his contacts, or even keep in touch with his followers, or ask the influencer himself to introduce you to his contacts.
Analyze and review competitor profiles on Instagram
Another interesting option on the Ingramer website is the existence of a system by which you can find competing profiles on your Instagram page, view each post and content, and qualify your page based on the content they submit or the followers they receive. Improve. Examining competitor profiles on Instagram can help you know what your goal is and what policy you should follow.
Post and story scheduling
Sometimes you do not have the opportunity to publish posts or stories on your Instagram page at a specific time, as you know sending posts and stories on Instagram at specific times and promptly is very effective and can take you to your main goal Which is to increase sales and increase followers on Instagram, but this site offers services that you no longer have to worry about scheduling to post by yourself.
You can prepare the post and story in advance and in the scheduling section of its Ingramer website Upload This service will automatically publish posts and stories on your Instagram page at the times and dates specified by you.
Download video, video and story posts on Instagram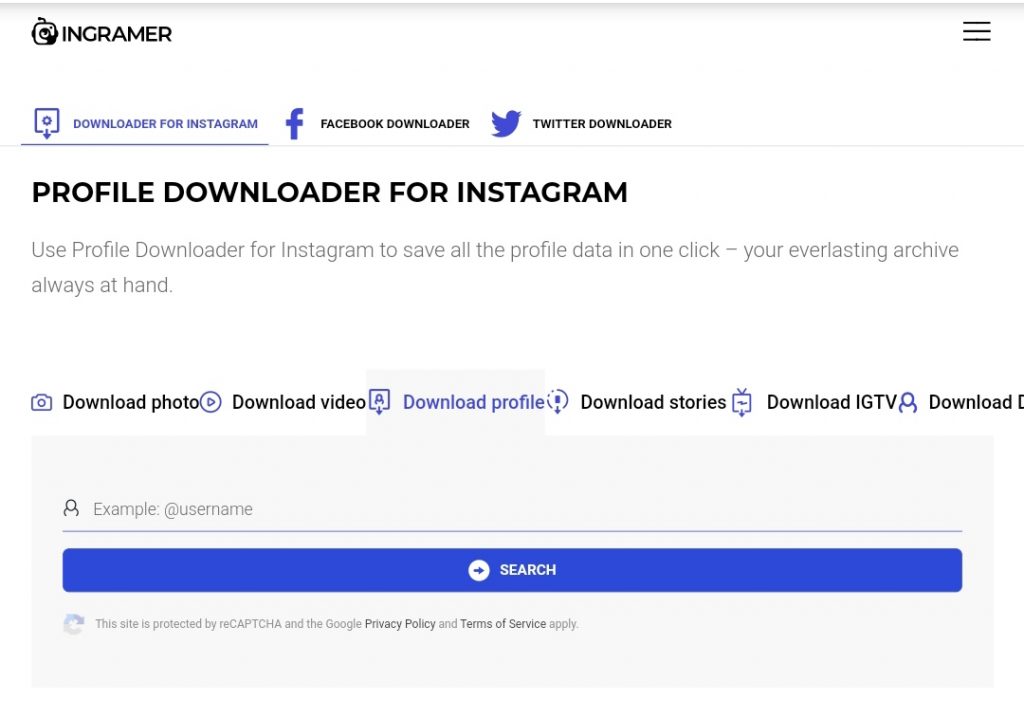 Ingramer has another system that can be used to download posts or stories. Sometimes you want to copy and save the photo or video you saw on Instagram and then republish it by changing its content on your page. Using the Instagram downloader tool in Ingramer, you can do this easily. Just the main link of each post. Copy it on Instagram and put this ROM in the Instagram downloader service so that the content you want can be downloaded quickly.
Conclusion
As we have seen, the Ingramer website will be one of the best and largest comprehensive Instagram services and will offer you the best features, if you used ingramer before please comment your reviews about it.
Was this post helpful?
Let us know if you liked the post. That's the only way we can improve.