Instagram is the world's largest mobile social network with more than 2 billion active users. Many users of this social network leave their pages inactive and never return to their accounts. But does Instagram delete inactive accounts? We will see more in the rest of this article.
Yes, in general, Instagram has set rules that will delete any inactive user account after a while. Different rules consider for this issue, will result in the deletion after being inactive. But in general, how long does it take to delete an Instagram account? What options must be enabled to completely remove that account from Instagram?
How does Instagram know that your account is inactive?
Different rules are sent to people by Instagram when creating an account, and you agree to them when creating an account. If you intentionally or unintentionally violate these rules, Instagram can delete your account within a specified period. These rules are as follows:
You must be 13 years old or older to use Instagram.
You should not post nude or sexually suggestive posts anyways.
You are responsible for the activity that goes under the title of your page.
You are responsible for maintaining your password.
Under no circumstances should you harass or abuse other people or users
You can not use Instagram as an illegal item and spread posts that are against the laws of other countries.
You are fully responsible for everything you post on Instagram, including audio, image, photo, video, text, or any other subject.
You are not allowed to hack or change the Instagram website under any circumstances.
You are not allowed to use the Instagram API for anything other than the specified rules.
There is no way you can send spam emails to Instagram users.
In general, Instagram has different algorithms for detecting users breaking the law, so breaking any of these rules can lead to the closure of your account and eventually the complete deactivation of your Instagram.
For example, if Instagram finds out that you have posted a post with immoral content, it will first delete the post and then close your account completely by repeating this move.
If one of the following flags active on your account, your Instagram account identify as an inactive account on Instagram and its deleted:
The amount of time it takes for your account to be created until your last post is sent
It's been a long time since you last logged in to Instagram
Your account has not submitted any stories, posts, likes, or comments.
No followers added to your account.
When does Instagram delete an inactive account?
Instagram has never set a specific time for deleting an account and has not announced any time limits. However, the platform reminds you from time to time to log in to your account and send a post or story to avoid this problem. You can also read the rules for deactivating your Instagram account from this section.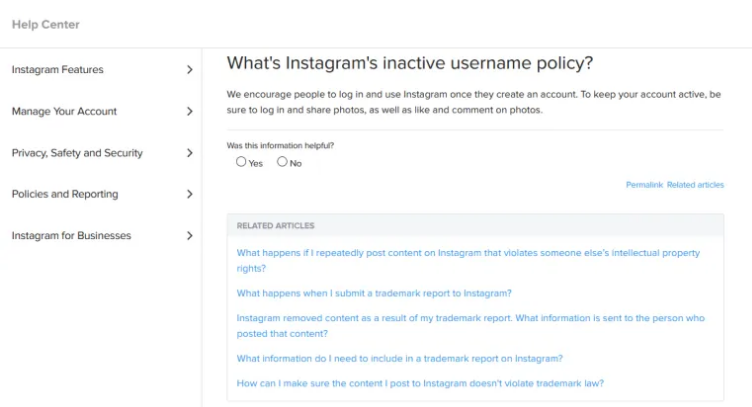 Based on user experiences and information we have gained from them, it seems that Instagram will delete inactive user accounts from one to two years after inactivity altogether.
How to prevent deleting your Instagram account?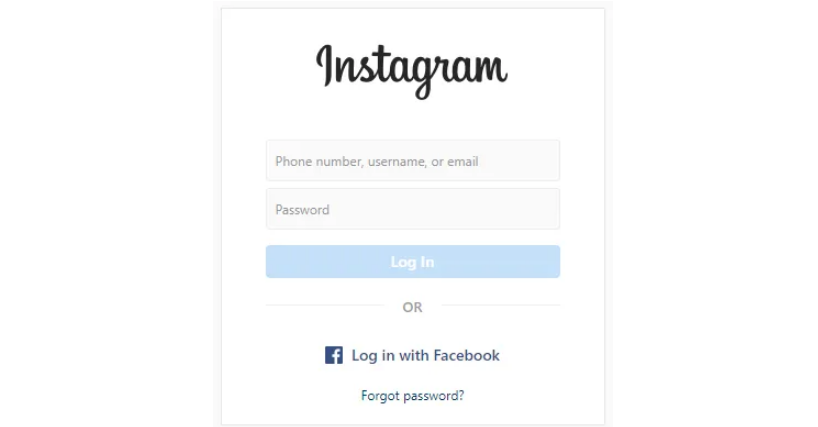 Sometimes you may not be bored to log in to Instagram or like and comment and post, but to prevent deleting your Instagram account, it is enough to log in to your account once. for example, you can do this once a month to Avoid deleting your Instagram account. If you show Instagram that you are active on your account at least once a month, you will solve the problem of deleting the account if it is inactive.
Can you take one of the inactive usernames?
Sometimes you will find an attractive username for your new Instagram page, but at the time of registration you will find out that this username has already been taken by someone else. What is the solution? You can first make sure that the account is inactive and then by reporting it, Instagram will find out if this account is inactive or not, then if your report is approved, the account is deleted and you can use the username to choose your opinion.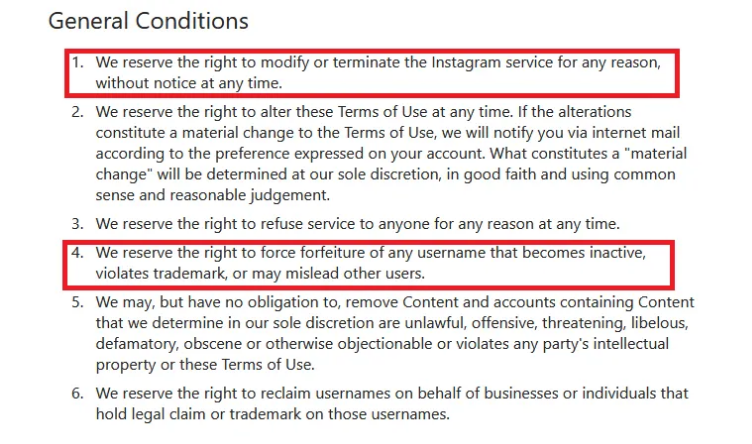 To find out if an account is inactive, first look at its profile and see if it has a photo. Whether it sent a post or not when the last post it posted was. Does it have a follower or a follower or not. If everything indicates that the page is inactive, you can report it. You can also write a description of this account and the username you want to get an email mailto:[email protected]. In this case, your case will be processed faster.
What should I do if I could not log in to my Instagram account?
Sometimes you have a user page on Instagram and you can no longer login for any reason. There are many ways you can do this. For example, you can return to your account via mobile number, email, or Facebook. To do this, follow these steps to deactivate your account:
First, log in to your Instagram login page
Select the Help me with sign-in option and choose one of the methods
A link send to you through any method you have chosen. By opening the link, you can return to your Instagram account so that your account is not deactivated.
Conclusion
Finally, we must say that try to visit your account from time to time so that you do not have the problem of deactivating and deleting your Instagram account. Also, keep in mind that it will take approximately 1 to 2 years for your inactive account to be deleted unless someone has reported your account to Instagram support. Have you ever encountered such problems? Write us your comments at the end of this article
Was this post helpful?
Let us know if you liked the post. That's the only way we can improve.