Twitter follow bot is considered a vital option to increase Twitter followers and increase the number of likes and visits, and on the other hand, they can have destructive effects and may cause the closure of your Twitter account. In this article, we will examine Twitter follow bots and show the advantages and disadvantages of each separately.
The more humanlike followers you have on Twitter, the more your content and tweets will be seen and retweeted. Maybe you are an influencer who wants to be active on Twitter continuously and increase your followers' day by day, but one of the best ways to do this is to use Twitter follow bots. Twitter Fallout helps you to attract real Twitter followers and constantly increase your followers, but this process is completely automatic and there is no manual intervention.
But what does Twitter follow bots do how does it increase followers?
How Twitter follow bots work
Twitter follow bots is software that can automatically add new followers for you. The capabilities of such software include the following: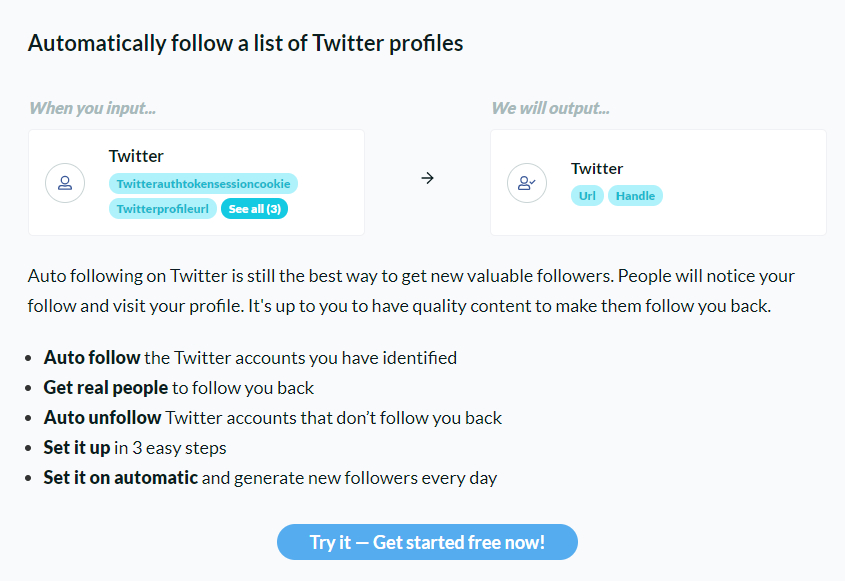 Frequently follow certain people according to follow-up standards at the specified time. This tool can increase your Twitter followers on a scheduled basis without any problems with your account. Of course, the method works on the followers related to the hashtag or category of your Twitter page.
Unfollow users who have not followed you for several hours. This tool can detect, for example, who has not followed you for 48 hours and then unfollows them.
Like and retweet other tweets. another feature of follow bots is liking and retweeting other tweets that are related to your page, this helps other people to follow you frequently for retweeting their content.
Send messages automatically to other users. This method can be a bit problematic in marking your page as spam, but it is one of the features of the follow bots Twitter tool. By doing this, you can set a specific message and give it to the software to send it to you in a timed manner for pages related to your hashtag or category.
Phantombuster is one of the best Twitter follow bots that you can use for increasing followers and send automatic like and post.
Benefits of using Twitter follow bots
Twitter follow bots can be good for you in the following areas: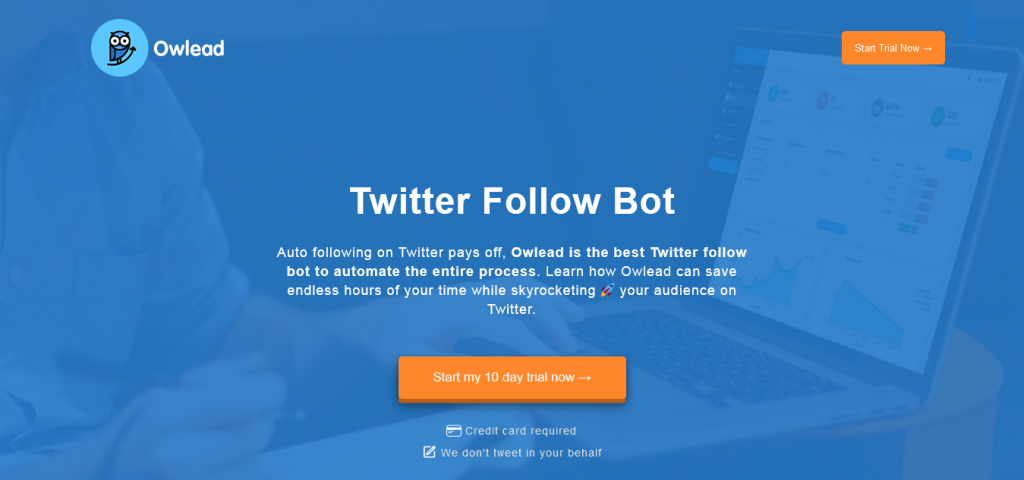 Creating Twitter-related Groups and Forums: A Follow bot on Twitter can create a group of followers for you that are related to your page and retargets the tweets and content you post to the new followers. Hence, one of the benefits of the follow bots tool is tweeting, organizing, and grouping followers.
Time Prioritization
Instead of worrying about finding time to post, you can use the follow bots tool to focus entirely on the type of content you want to submit, so you can produce better quality content and eager followers. And build loyalty for your page.
Increase Twitter page engagement
In general, Twitter bot can increase your page engagement even more by sending likes, comments, retweets, and increasing followers.. Of course, it does this 24 hours a day, 7 days a week, so that you do not lose track of time and the amount of interaction you could have with all the users on Twitter.
Increase tweet engagement
In addition to what we have said, Twitter follow bots help you increase your followers, expose your tweets to more people, so you can be sure that every post you post is seen by more and more enthusiastic people. be.
Disadvantages of Twitter Follow bot
Of course, this tool also has disadvantages, which we introduce below: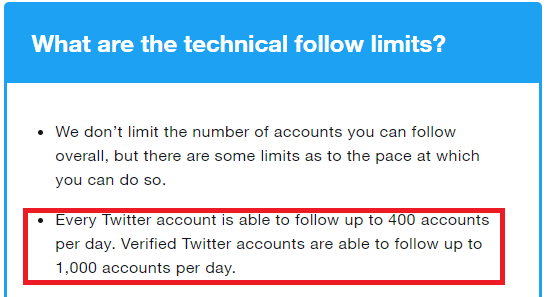 Twitter generally recognizes that following or unfollowing a large number of people is malicious behavior, so it is likely that by bypassing the restrictions, your page will be closed or unavailable altogether. Twitter has a specific limit for following and unfollowing every 24 hours. Each account can follow 400 accounts and unfollow 1000 accounts.
Account closing risk
Twitter has completely shut down many accounts due to spammy behavior. Using follow bots can also be one of the factors that Twitter suspects and closes your account. But what exactly will cause the page to close?
Follow or follow a large number of people daily for several days
Follow or unlink irrelevant people who have nothing to do with your hashtag or page category
Use services that cause name-calling behaviors on Twitter.
Twitter recognizes unrealistic behaviors
Many algorithms are installed on the Twitter security system that can detect automatic and inhumane behaviors, so using Twitter Fallowbots, it is possible to get stuck in Twitter security traps as your account is an automated system. Determined and closed.
Decreased human relations in the social network
In general, social networks are built for human relationships, and if these networks detect that the robot is communicating with other humans instead of humans, it will close the account without delay. Keep in mind that this is part of the rules of all social networks, and breaking it can lead to the closure of your Twitter account.
Conclusion
In any case, we suggest that you use Fallowbots Twitter to increase followers and page interaction in the short term, provided that you are also active on the Twitter page, but never give all the features of your page to this tool until Twitter. Do not embarrass yourself as a robot. If you have ever used these tools, you can tell us about your experience in the comments section.
Was this post helpful?
Let us know if you liked the post. That's the only way we can improve.