What is Streak in Snapchat? we will introduce Snapchat Streak and show how you react to Snapchat Streaks and deal with it. Are you familiar with the term Snapchat Streak?
Snapchat is one of the most popular mobile social networks, which has countless fans in the United States. This application has exceptional capabilities for communicating with friends, which makes it doubly popular. In this social network, every activity you do is known as snap. For example, if you send a snap to your friend, that will be on your friend's page for a few moments and then disappear.
Each Snap can be sent in several ways in Snapchat. Some send directly to friends ،some others could send into Snapchat stories. If you send snap as Snapchat stories, they will remain on your Snapchat account for 24 hours.
What is Snapchat Streak?
Suppose you send a lot of snaps to your friend in one day. This function is called streak. Streak occurs according to the number of times both people send snaps to each other in Snapchat. The more snaps you send, the longer your streak will be.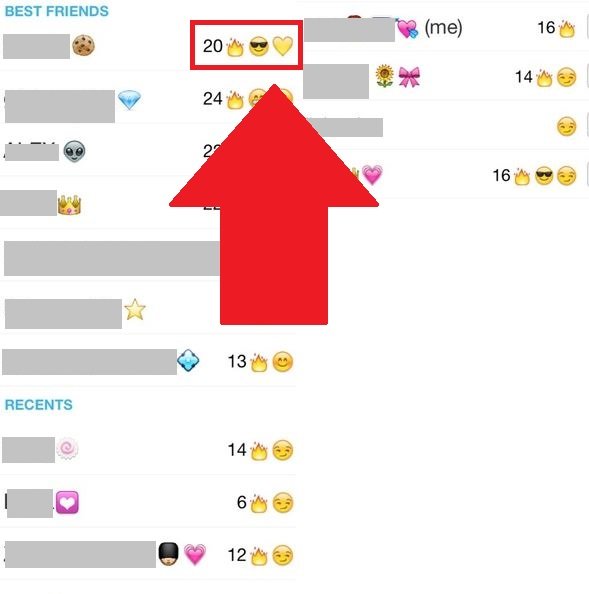 Streak in the real world shows the degree of intimacy and relationship between two people. The greater the amount of intimacy and sharing of snaps and interaction between two people, the longest streak they receive. If you have a streak with someone on Snapchat, a flame sign will appear next to your name. Of course, this flame display only for you and your friend, and the other person can not see your streak with your other friend.
You will not receive a reward for each longer Streak. But this is a motivation for more communication on the social network Snapchat.
Is Snapchat Streak makes problem?
In general, every social network in the world tries to make its users more involved in using the application. The Snapchat solution is also implemented as a Streak, which forces users to stay in touch with their friends for hours. However, in today's world, excessive use of smartphones has disrupted life.
Snapchat Streak can also mention as a system for monitoring the behavior of children on this social network. With each stream, parents can see who their child is most in touch with or what platform or network they visit the most.
Of course, on the other hand, some users are also looking for different record-breakings. For example, one of the records is related to the longest streak in Snapchat, which many are looking to achieve.
How Do I Deal With Snapstreaks?
You can describe the Snapchat Streak to family members and explain that they do not give any prizes or status to the person who has the most Streak! Any streak in Snapchat is not bad either. If your children are in a relationship with their best friends and have a streak with them, do not worry, let them continue this relationship. But try to keep everything under control.
Use Snapchat Streak
As we explained, using this option in Snapchat is only to show how much you interact with friends or other people. The more streaks you have, the more social activity you have on Snapchat and the more friends you have. In a way, Snapchat Streak determines your virtual social popularity.
Conclusion
The world's major social networks use a variety of methods to get more user engagements. Snapchat has a Streak feature that can be described as a virtual relationship addictive system. Try to get streaks as usual. If you have used this before, let us know what you think
Keyword: Snapchat streak
Meta description: What is Streak in Snapchat? we will introduce Snapchat Streak and show how you react to Snapchat Streaks and deal with it
Was this post helpful?
Let us know if you liked the post. That's the only way we can improve.