The role of mobile applications in our everyday and professional life can't be underestimated. Today mobile apps are more than simple games for entertainment. Many of them are intended for facilitating a lot of serious business processes and fully revolutionizing the way we are accustomed to fulfilling this or that task.
Given the enormous adoption of mobile technology in our world, it will be rather sensible to suppose that in the future expansion of the mobile software market will continue. It means that businesses have very serious chances to increase their profits and get an additional income source thanks to launching their own mobile apps. In 2022, the total revenue in the mobile app market was around $430 billion. And experts believe that the market volume will reach the level of $641 billion just in a couple of years, by 2027.
With the increase in interest in various mobile solutions from the side of users, we can also note the growth of their expectations. People want to get absolutely bug-free and efficient solutions that can help them to cope with the set tasks quickly and easily. Good software products should be adjusted to users' needs and demonstrate stable performance, such as mobile applications by Cogniteq, for example. The competition is high and if you want to succeed and rock the market, it is highly recommended to work with professional developers who will be able to transform your ideas into real products and know all the modern tech trends.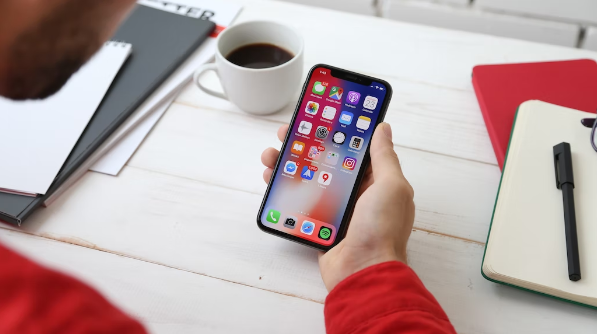 What you should know about mobile app development?
In this article, you can find the most promising mobile app development trends that you should be aware of in 2023.
Internet of Things (IoT)
Probably, one of the best-known examples of IoT mobile apps are applications connected with your fitness bracelets or a solution that allows you to manage your smart home (or at least alarm) system from your mobile device. Nevertheless, in reality, the use of IoT technology in the modern world is significantly wider, and mobile devices are quite often used as a connector between a user and an IoT system.
For example, the Internet of Things can be applied in the healthcare industry where doctors can successfully execute remote monitoring of a patient's state with the help of special smart devices and IoT sensors. When the system detects any critical changes in vital parameters of a patient, such as blood pressure or heart rate, medical staff as well as authorized family members can immediately get notifications to their smartphones and take the necessary measures.
IoT is also one of the core technologies used in smart farming. Farmers can utilize their mobile devices to fully manage and track all the processes related to their fields and animals. Moreover, their apps can notify them of changes in weather forecasts, provide reports on the state of their plants, etc. At the same time, directly via apps, farmers can introduce changes to hydration and spraying activities, set lighting in greenhouses, etc.
Mobile payments and wallets
Due to credit and debit cards, a lot of people have practically forgotten how to use cash. But given the popularity of digital payments via mobile banking apps and other payment systems, probably quite soon plastic cards will become absolutely useless. We can use our smartphones just like a card and, of course, it seems to be very convenient to a lot of people from all over the world. But if you decide to create an application of this type, do not forget that the security of transactions and the protection of sensitive data should be perceived as the key priorities for such solutions.
Predictive analytics
This functionality has already become a standard for enterprise solutions in many industries. However, adding it to mobile business apps is a new trend. These features are based on analyzing huge volumes of crucial data, detecting trends, identifying influencing factors, and predicting possible tendencies (for example, client behavior, demand, and changing needs).
Moreover, such features can not only provide reports but also take automated decisions that are aimed at increasing productivity, optimizing expenses, and reducing business risks.
Thanks to predictive analytics, your company can get an additional competitive advantage, explore new opportunities for business development, find the right directions for expanding services and activities, as well as define better approaches to managing your resources.
Instead of a final word
Of course, in our article, we've mentioned just a couple of tech trends that deserve your attention in 2023 and that we recommend you bear in mind if you are considering the necessity to launch a mobile app for the needs of your business. In general, in order to make sure that your target audience will love and start actively using your application, you should understand their expectations. You should build a solution that will directly address their needs and contain all the required features that can facilitate and streamline some particular tasks for users.
Was this post helpful?
Let us know if you liked the post. That's the only way we can improve.