TikTok is the most downloaded app in 2020, and that makes it the best and most popular app of the year. Just like all other platforms such as Instagram, TikTok has its own celebrities, who have gained fame individually on this platform and are now well-known people.
One of the much-asked questions about this platform is that who has the most followers on TikTok, just like the question how to see who viewed your tiktok. So many people are curious to know the TikTok famous users in order to follow them or check their videos. So here I am with the list of users who have the most followers on TikTok.
Top 10 users with the most followers on TikTok
Below, I have provided the list of who has the most followers on TikTok, with their exact number of followers till today. 
Here are the top 10 most followed TikTokers:
1. Charli D'Amelio – @charlidamelio(103M)
Charlie is a 16 years old TikToker who started on TikTok by posting her dance videos and went viral as soon as anybody else and has recently crossed 100M followers on TikTok and is known as the one person who has the most followers on TikTok. She has also performed alongside Bebe Rexha and the Jonas Brothers, attended the Super Bowl alongside Jennifer Lopez, modelled for Hollister, and became an ambassador for Invisalign.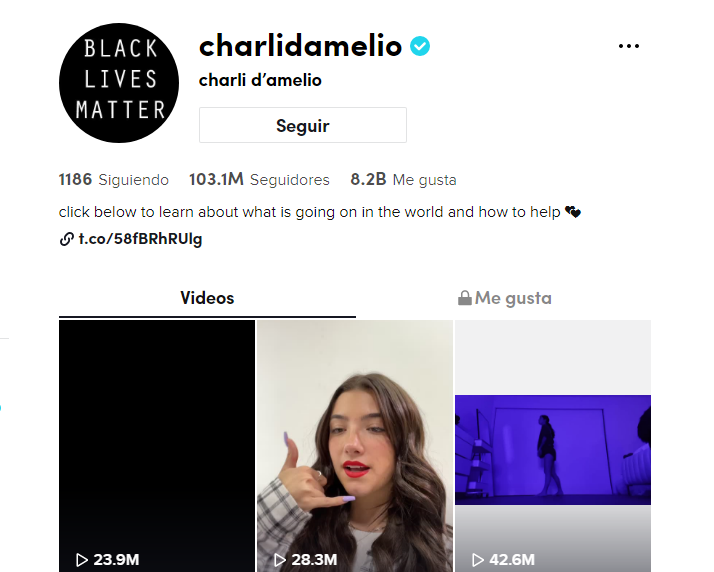 2. Addison Rae – @addisonre(71M)
Addison Rae, who has more than 71 Million followers on tiktok right now, is a 19 years old TikTok star who is now working with huge companies since she gained a lot of TikTok popularity. Rae has partnered with Reebok, L'Oréal, Hollister, and American Eagle, has a podcast with her mother on Spotify, and is set to be starring in an upcoming remake of She's All That.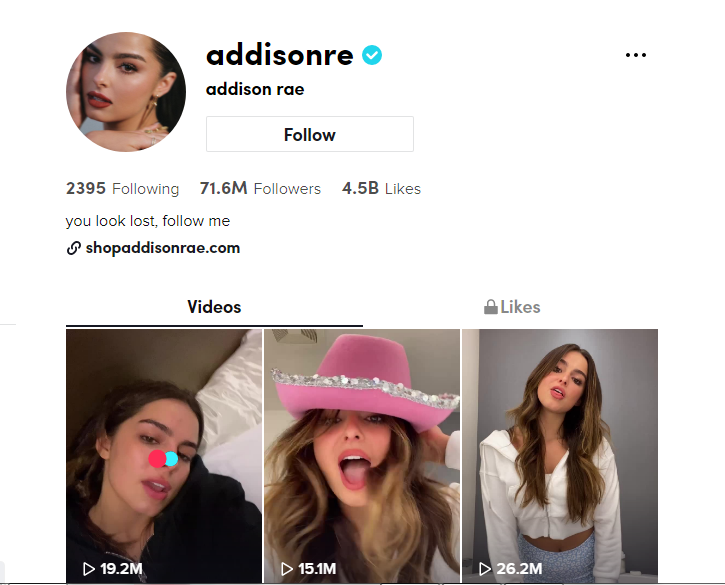 3. Zach King – @zachking (53M)
Zack king is a 30 years old popular social media influencer who has huge followers on other platforms such as YouTube and Instagram as well as on TikTok. Zach became popular on TikTok for his videos showcasing magic tricks and what he calls "digital sleight of hand."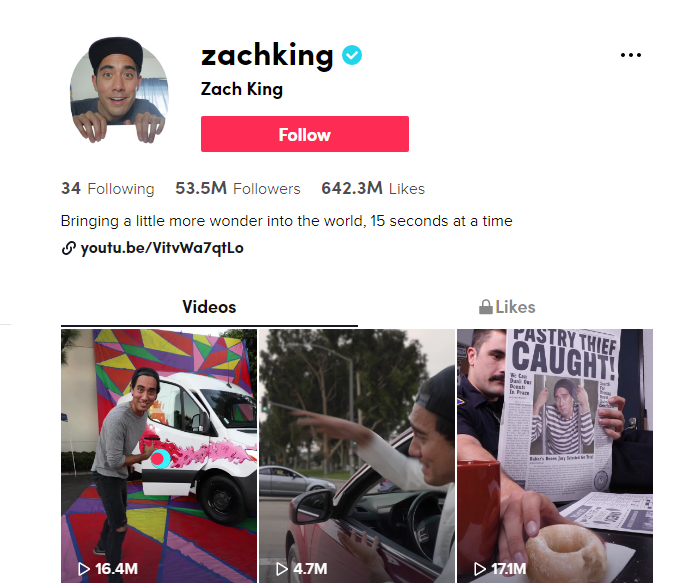 4. Loren Gray – @lorengray(50M)
Loren Gray is an American singer and influencer, who was the most followed influencer on the app when she first joined in 2015.
She is most known for her singing videos and got a chance to star in Taylor Swift's music video The Man.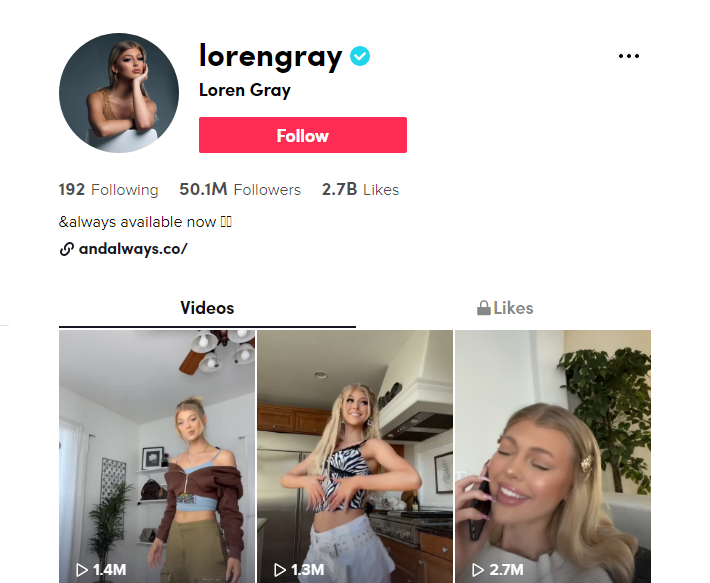 5. Spencer X – @spencerx(50M)
He is a 28 years old singer who is popular on both YouTube and TikTok. He has gained his fame because of his beatboxing skills and has also produced his own tracks.
His popularity has seen him work alongside a number of famous artists, including Alicia Keyes, Sean Kingston, and Marshmello.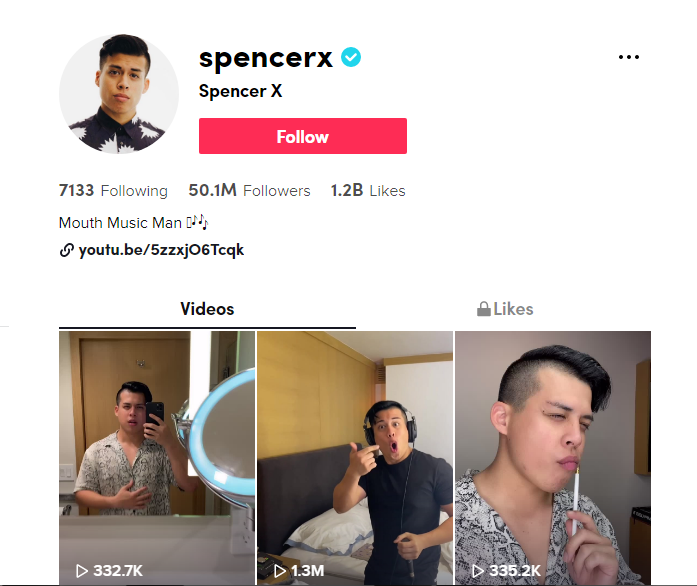 6. TikTok – @tiktok(49M)
The 6th account, which has the most followers on TikTok, is actually TikTok itself. Well. Of course, the platform is going to be on the list of most popular TikTok accounts.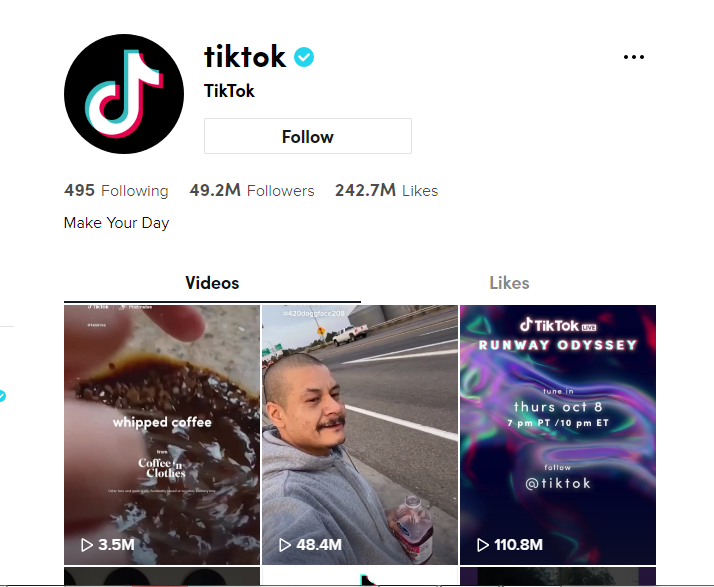 7. Dixie D'Amelio – @dixiedamelio(47M)
As most of you might know, Dixie is Charlie's sister, and she is 19 years old. 
She has followed her sister's footsteps and started sharing TikTok videos of herself dancing, acting, and singing and gained lots of followers on TikTok. 
She has starred on the YouTube series Attaway General, released her first single Be Happy, and launched her own podcast series with Charli.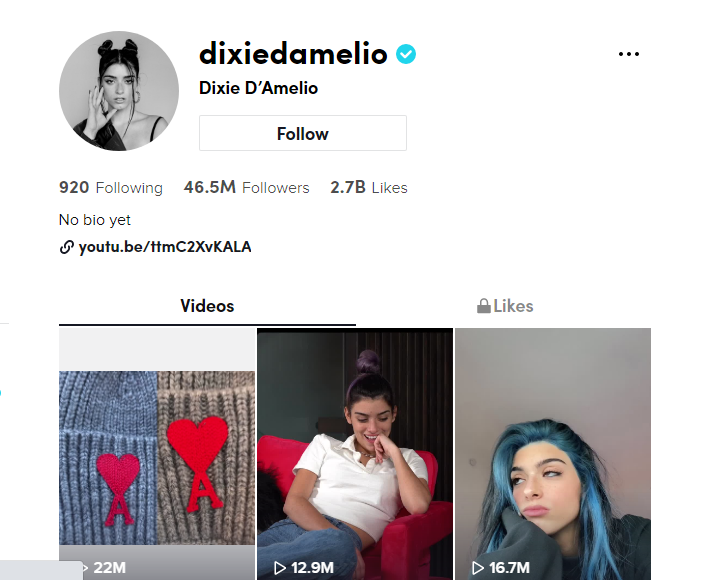 8. Bella Poarch – @bellapoarch(46M)
Bella Poarch is my own favorite TikTok star who has more than 46 million TikTok followers and is an American-Filipino Tiktoker with only 23 years old. Bella joined TikTok in April 2020 and quickly skyrocketed to fame; in less than eight months.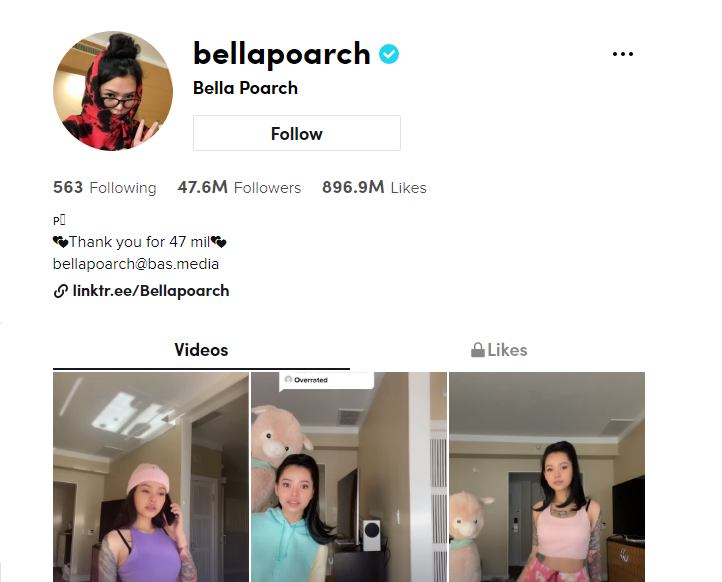 9. Will Smith – @willsmith(44M)
There is no need to introduce this legend, I guess. We all know that Will Smith is a Hollywood star, and he has now managed to gain lots of followers on TikTok for his prank videos, his comedy, and by providing an insight into his life.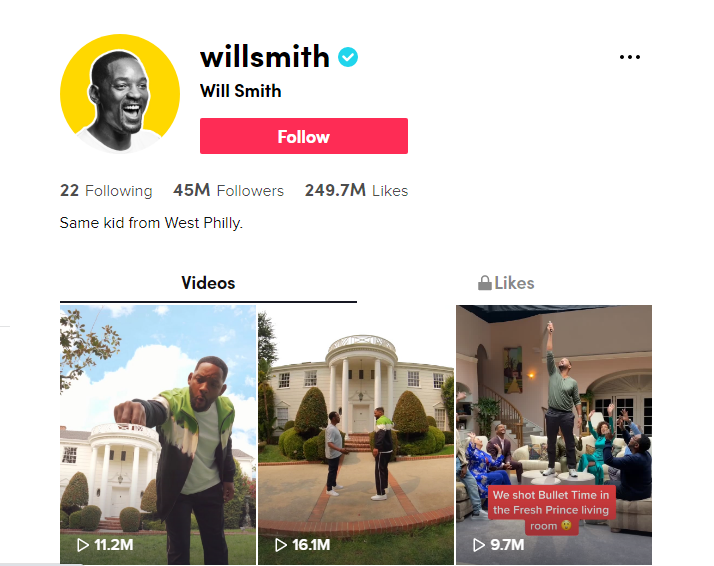 10. Riyaz – @riyaz.14(43M)
Riyaz is a 17 years old TikTok famous star who is based in India and is always on the list when it is asked: "who has the most followers on TikTok."
He shares videos lip-syncing by himself and sometimes with other celebrities. He has become a sensation in his home country and has been in music videos with Indian celebrities.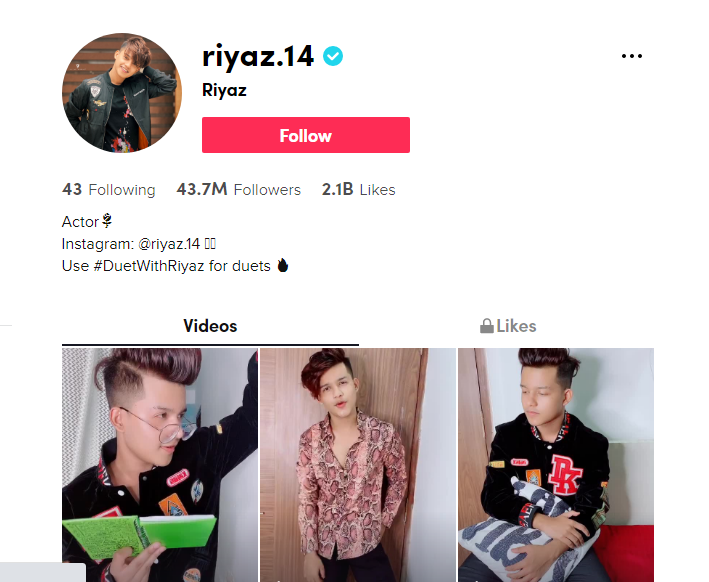 Was this post helpful?
Let us know if you liked the post. That's the only way we can improve.