TikTok has become immensely popular and addictive, making people overnight stars. Large social media platforms, such as Instagram and Facebook, have started to introduce features similar to those found on TikTok. However, you need more followers if you want to increase your presence on TikTok.
TikTok is a hugely popular app with over one billion active users. Its popularity is mainly due to the fact that it offers an addictive selection of short videos to watch. Additionally, the user experience and interface are both excellent.
How To Grow Your Account Fast?
In order to become successful on TikTok, you need to employ some hacks, which we will share with you today. These tips will make your videos more exciting and engaging for your audience; once they start watching them, your account's popularity will skyrocket! So without further ado, let's get started.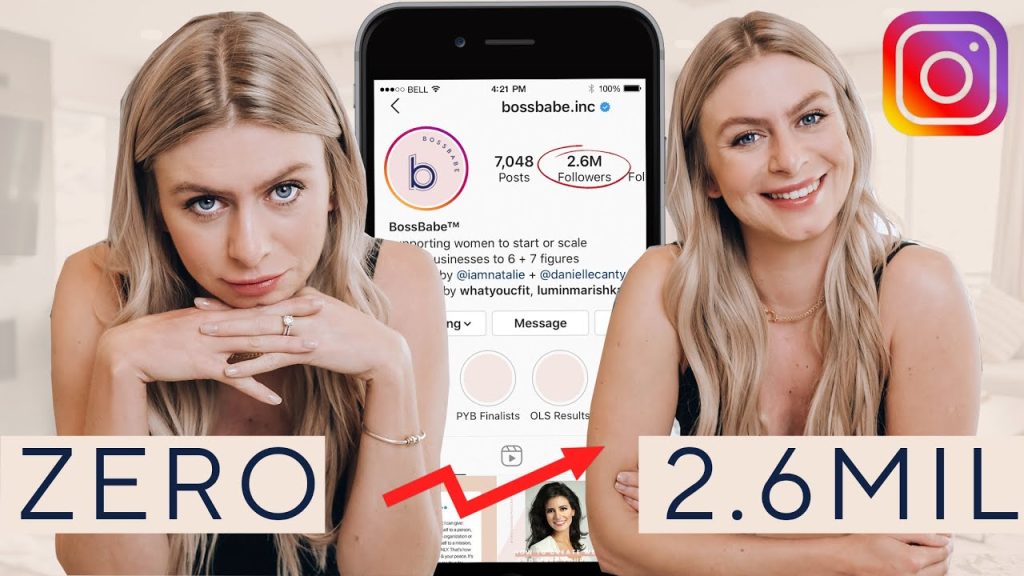 1. Post 4-8 Times Per Day on TikTok
To grow your TikTok account quickly, you should post four to eight times a day. This is your chance to reach a wide variety of audiences. Be sure to mix up your content so that people are continually drawn back to your profile. This could involve teaching them something related to your niche, being funny, or dancing if you're skilled in that area! Ultimately, all of your daily videos must bring people back to you.
2. Use New TikTok Features as Soon as They're Available
Don't wait to start using TikTok's new features as soon as they're released. By utilizing new TikTok features, your content will be pushed out more frequently, leading to wider exposure and a bigger audience.
3. Participate in TikTok Trends
TikTok is a platform where people can share short videos of themselves. It is important to keep an eye on the For You page so that you can quickly jump on any new trends and put your own spin on them to make your videos stand out. When doing this, change the ending so that people will want to keep watching them.
4. Kickstart Your Own Trend on TikTok
As well as participating in current trends, you should also try to start your own. On TikTok, you can start your own trends by dancing, making audio recordings, or doing whatever else suits you. If other users like your trend and begin copying it, you may become "TikTok famous." It's even possible for large creators to pick up your trend and tag you in their videos – which could result in millions of people doing the same.
5. Go Live Daily on TikTok
If you want to build a strong following on TikTok, consider using the Live feature. Live streaming allows you to truly connect with your TikTok community and can help boost video views. Before going live, make sure to post a short video as a teaser. This will let your followers know that you're about to go live and give them a chance to watch your stream. When you're finished streaming, post the video on your account so that anyone who missed it can still watch.
6. Create a Video Series on TikTok
Creating a video series is an excellent way to keep your TikTok followers engaged. When planning a video series, make sure each video ties in with the theme of your series. For example, if you're a fashion blogger, you could create a style guide series where you show your followers how to style different outfits. Alternatively, if you love cooking, you could create a recipe series where you walk your viewers through the steps of making different dishes.
7. Host a TikTok Challenge
TikTok challenges are another great way to engage with your followers and get them involved in your content. To host a challenge, simply come up with an original idea and film yourself doing it. Once you've posted the video, encourage your followers to take part in the challenge and share their videos with you. This is a great way to get people talking about your account and increase your visibility on TikTok.
8. Collaborate With Other TikTok Users
Collaborating with other TikTok users is an excellent way to grow your following. When collaborating, choosing someone with a similar target audience to you is important. This will ensure that your videos are seen by people interested in your content. To find potential collaborators, you can search for users with similar interests or use hashtags to find people in your niche. Once you've found someone you'd like to collaborate with, simply send them a message and ask if they'd be interested in filming a video with you.
9. Use TikTok Growth Agency
If you want to boost your TikTok account, consider using a TikTok growth agency. These agencies specialize in helping users grow their TikTok following and can help you get the exposure you need to reach your goals. When choosing a growth agency, do your research to ensure you're working with a reputable company. One notable agency that you can use to grow your TikTok following is SocCeleb. They are a TikTok marketing agency that offers a range of growth services to help you get the exposure you need.
10. Use Popular Hashtags
Hashtags are an essential part of any TikTok marketing strategy. When used correctly, they can help you reach a wider audience and get your videos seen by more people. To find popular hashtags, simply use the TikTok search bar and look for trending topics. Alternatively, you can use a hashtag tool like Hashtagify to find relevant hashtags for your niche. Once you've found some popular hashtags, be sure to include them in your video descriptions so people can easily find your content.
11. Use TikTok Ads
Consider using ads if you want to reach a larger audience on TikTok. TikTok offers a range of ad types that can help you promote your account and get your videos seen by more people. When creating an ad, be sure to use eye-catching visuals and an engaging call to action. This will ensure that people are intrigued by your ad and are likelier to click through to your account.
Conclusion
There are 11 TikTok marketing tips to help you grow your following. TikTok can be a great way to grow your online following, but it requires strategy. These eleven tips will help you get more views on your videos and accelerate account growth. Start implementing these strategies today and see the results for yourself.
Was this post helpful?
Let us know if you liked the post. That's the only way we can improve.