Facebook is one of the most favorable social media platforms in the globe. It has almost billions of active users. It is a lively, used platform. Facebook provides many things, such as posting content to various places. Therefore, some users may think about how to make a Facebook post shareable.
Facebook altered the perspective of blogs and websites. People can easily communicate and interact with each other. Since users are admins of their Facebook profile pages, they can add their content. It is similar to have a website.
Sharing post is one of the most fundamental things on Facebook. In the last update of Facebook, it is possible to post texts with backgrounds. Thus, adding more visibility to your posts is possible. It makes more people getting noticed.
If you believe that your post has usable content and it has the potential to be spread out in your communities, therefore it is time to make your Facebook post shareable. For making your posts shareable, some adjustments are necessary. In other words, once you want to share a post on Facebook, but the sharing button is not available as usual is, there are several potential causes why such a button might not exist on your Facebook posts. Most potential issues can be fixed.
How to Make a Facebook Post Shareable on mobile?
Facebook posts can be shareable on mobile too. Executing the same steps as before to share a post on mobile.
When you opened the Facebook application on your mobile, then there is a section 'What is on your mind', enter your content in this section.
Now, you can see two buttons under your username include 'Friends or Public' and 'Album.'
If you see the first button contains the 'Public' text, it means that your post is shareable. Otherwise, switching it to 'Public make it shareable.
Bonus:
Tips to Make Your Posts More Visible: Increasing your post visibility after learning how to make your posts shareable is a critical issue. If you want your posts to be shared, you probably want them to be seen by as many people as possible. That is why we give you some tips to make your posts more visible.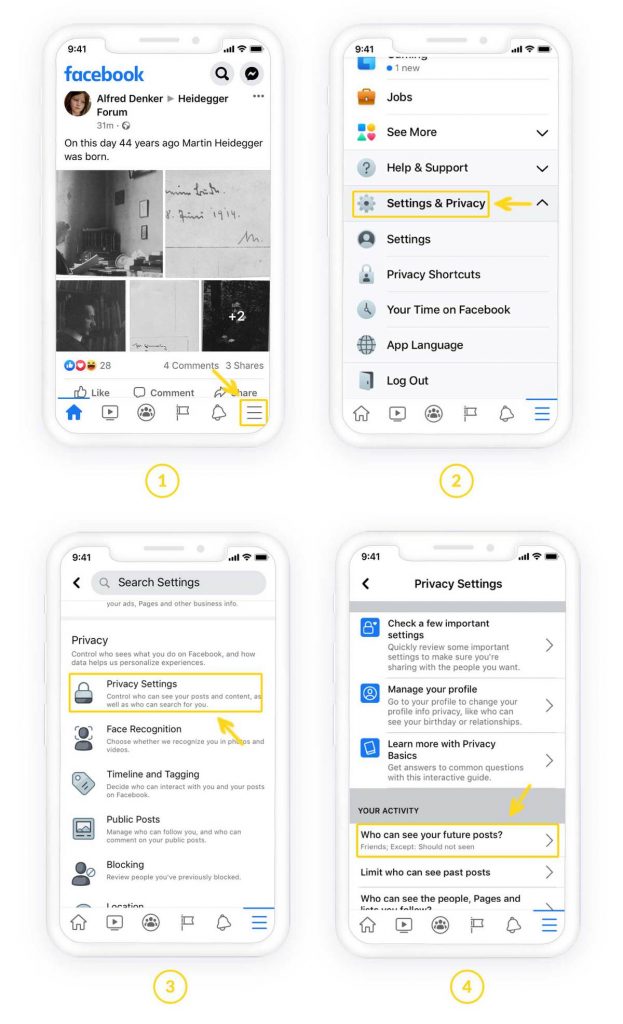 How to Make a Facebook Post Shareable on the desktop?
When your friends on Facebook notify you that they have attempted to share one of your posts, however, it is not possible. You most likely require to adjust your privacy setting to make it possible. Controlling every aspect of your profile is possible in the privacy setting of Facebook. For example, it is possible to adjust the setting to see your pictures and posts. Changing privacy settings to make it sharable on each of your posts on Facebook is possible. If you click the privacy icon that is located next to the post time stamp and chooses Friends, then only your friends can share your post. However, selecting the "Public" permits anyone to see your posts.
Steps to Make Your Post Shareable
On the top of your profile page, there is a section of 'What's on your mind. You need to click on this section.
Prepare sharing content.
Before clicking on the Share button, selecting privacy must be done.
Next to the News Feed is the privacy settings of your post. You can see a box that offers Public or Friends status.
Clicking on the box to decide who can view your post.
Selecting 'Public' changes your post to be shareable. Therefore, showing 'Public in advance means your posts must already be shareable.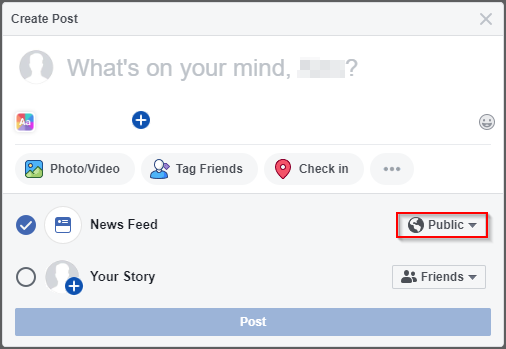 Choosing the Public enables users to share your post. However, it is possible to change privacy from setting for your future posts. Following the below steps to do so
There is a drop-down arrow that is in the header. Click on it
Then you need to click on 'Settings.'
Now you should click on 'Privacy'. It is in the menu on the left.
In the 'Your Activity' section, there is an option 'Who can see your future posts'
If you want that everyone can share your post, you need to click on Edit next to the "who can see your future post" option and adjust it to Public.
Tips to get more shares on Facebook
Once your posts have seen more, the possibility of sharing them increases hugely. Here we highlight some tips to make your posts more visible.
Post-on-peak hours
Posting at the proper time is one of the essential considerations. Reaching to many people requires the time when your audience most likely be on Facebook.
People usually check their Facebook platform every day, after 6 or 7 pm. Since at this time, most people would be at home, and it is probably the best time to visit Facebook.
Another time with a high chance is noon. Once individuals eat their lunch at work, they attempt to enjoy their time and relax a little before continuing their work.
Posting on Saturday night at weekends is not a proper time. Since typically, at this time, almost all people have a plan. Also, Sunday morning is not the right time. But, all day time on Sunday except morning time would be proper for posting.
Increase the visibility
Looking at interesting content that catches the eyes of people through scrolling, Facebook is a priority of them. Therefore, adding visual content makes your post more noticeable. For example, posting a text and background due to the last update of Facebook effectively increases your post visibility.
Using photos related to your post would catch everyone's eyes rapidly, more particularly once it is an exciting and favorable subject for them.
Keep it Simple
Writing a short and straightforward text attracts more people. Therefore, avoid utilizing complicated sentences. If your sentences are short and understandable, people encourage to read it most probably compared to complicated text like academic ones.
Conclusion
If you alter the privacy adjustments, it is possible to share it for your friends or share it for the Public. Increasing your post visibility results in sharing your post more and more. Posting short, attractive, and simple text in proper time effectively increases your post visibility.
Was this post helpful?
Let us know if you liked the post. That's the only way we can improve.