The ever-increasing growth of Facebook made it a popular social network both for desktop and mobile users. Though, what makes Facebook popular is its amazing features on the app and also Messenger. Facebook Messenger is a favorite app for those who are getting connected through Facebook.
The Facebook company builds technologies that give people the power to connect with friends and family, find communities, and grow businesses. Since the day Messenger was launched, it was changing every day. for some days, Facebook added an option on Messenger, like handshaking.
The psychology behind this icon and feature is still complicated. The sense gives to new friends if you shake hands. It is a sign of "I want to know you" or "I want to be your friend."
What does a wave on Facebook mean?
As you might know, Facebook has changed a lot recently. Previously, it had an option called "Poke," which was a sign of showing interest to anyone.
Then, they could start chatting, and anyone could poke back.
This was an option from everyone's profile, but soon Facebook moved the feature to the Messenger only.
When you have a new friend on Facebook, and using Messenger, the wave option automatically appears on top of the conversation.
How to wave at someone on Facebook?
It is believed that Facebook says it is a casual way of introducing yourself to someone. If they say hello back, it then gives you the option to form an online friendship. This guide teaches you how to wave on Facebook and Facebook Messenger. The guide covers steps to wave on Facebook from a PC (Facebook.com) or the Facebook Messenger App.
Open facebook.com and login to your account.
On the right side of your Facebook page, you will see your chat tab with a list of your online friends
If your chat tab is minimized, click on it to maximize it.
To wave a friend in the chat list, hover over the friend's name. When you hover over a friend in the chat tab list, a hand will be displayed beside the friend's name.
To wave to the friend, click the hand icon. A chat window will pop up with a yellow hand icon and the message " You waved at <your friend's name>."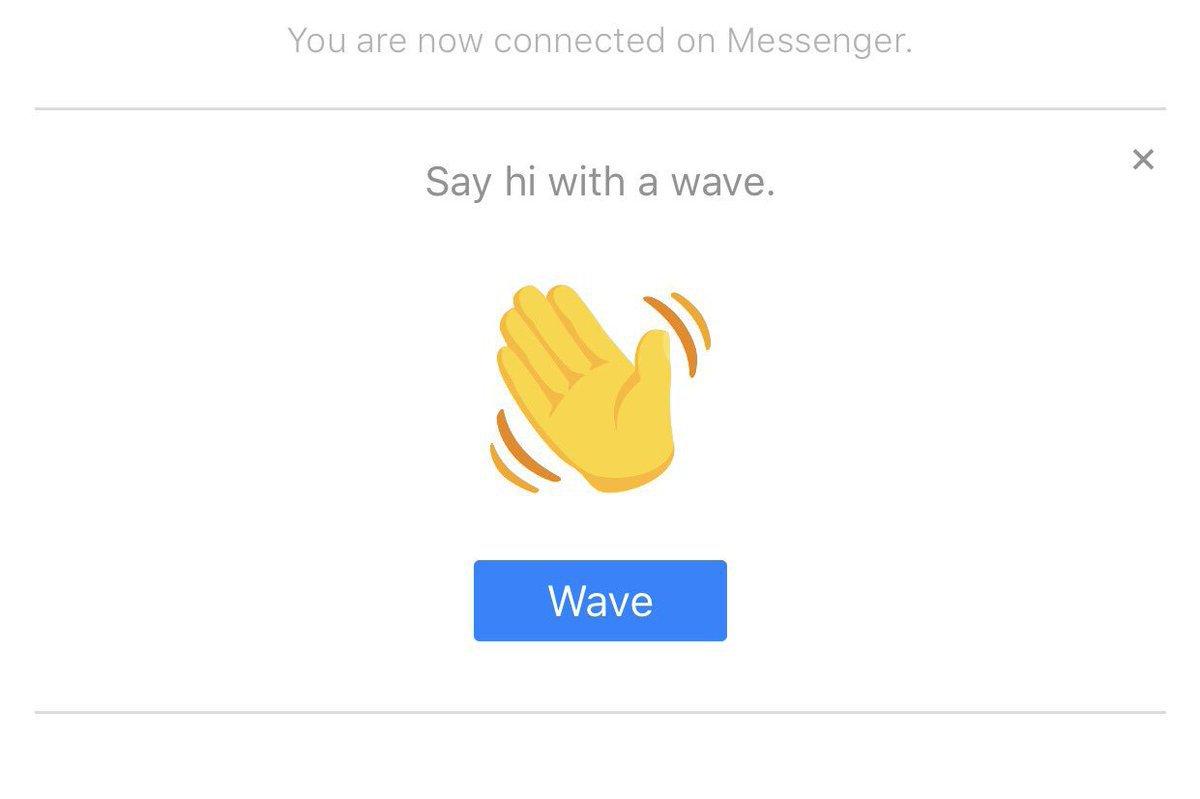 Why can't I wave in Messenger? (No wave icon in messenger)
There are many reasons why you can't wave on Facebook Messenger. Here are some of them:
Facebook has removed the feature (it can be still available for some account)
If friends have blocked you, you wouldn't be able to wave or send messages anymore.
If they unfriend, the feature wouldn't show up to you.
Your account is reported.
The person does NOT use Messenger
How to fix it if there is no wave option?
The easiest way is to use the wave sticker instead of the wave feature. If you open the chat on Messenger, you can see the sticker icon beside the typing bar.
Click or tap the icon and search in the menu bar for "Wave." it will show you the option to wave someone.
The closest one to the wave feature is handshaking with a yellow color.
Can I take back a Facebook wave?
Yes, you can remove the wave if you do it before the minutes of sending the wave. To undo a wave on Facebook:
Login to your Facebook on app or desktop
Open the chat you want to undo it from
Click the three-dot icon beside the message (if you are using the desktop version) or tap the written message that you have waved at someone
Find the remove option and click or tap it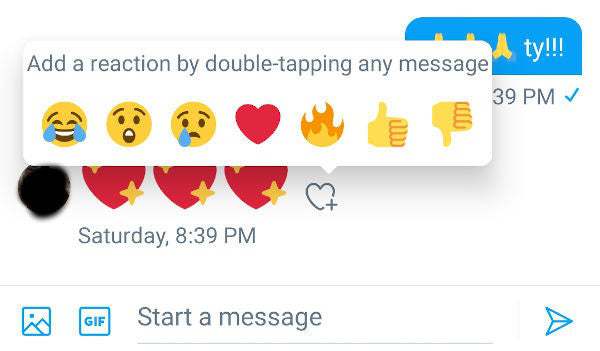 How to Turn off a wave in Messenger?
We've all sent an unintentional 'Wave' or a giant blue thumbs up on Facebook Messenger and immediately wanted the ground would swallow us up. To delete a message, tap on the post you want to remove and select the option to 'Remove for Everyone.'
By tapping the 'wave' button again, you will get the option of undoing the wave. Press confirm to remove it. If they haven't seen the notification yet, it will quietly go away on their page, and they'll never know.
If you don't want to see the wave feature on your Facebook, you should simply click or tap the X on the top right of the wave option. It will be removed permanently.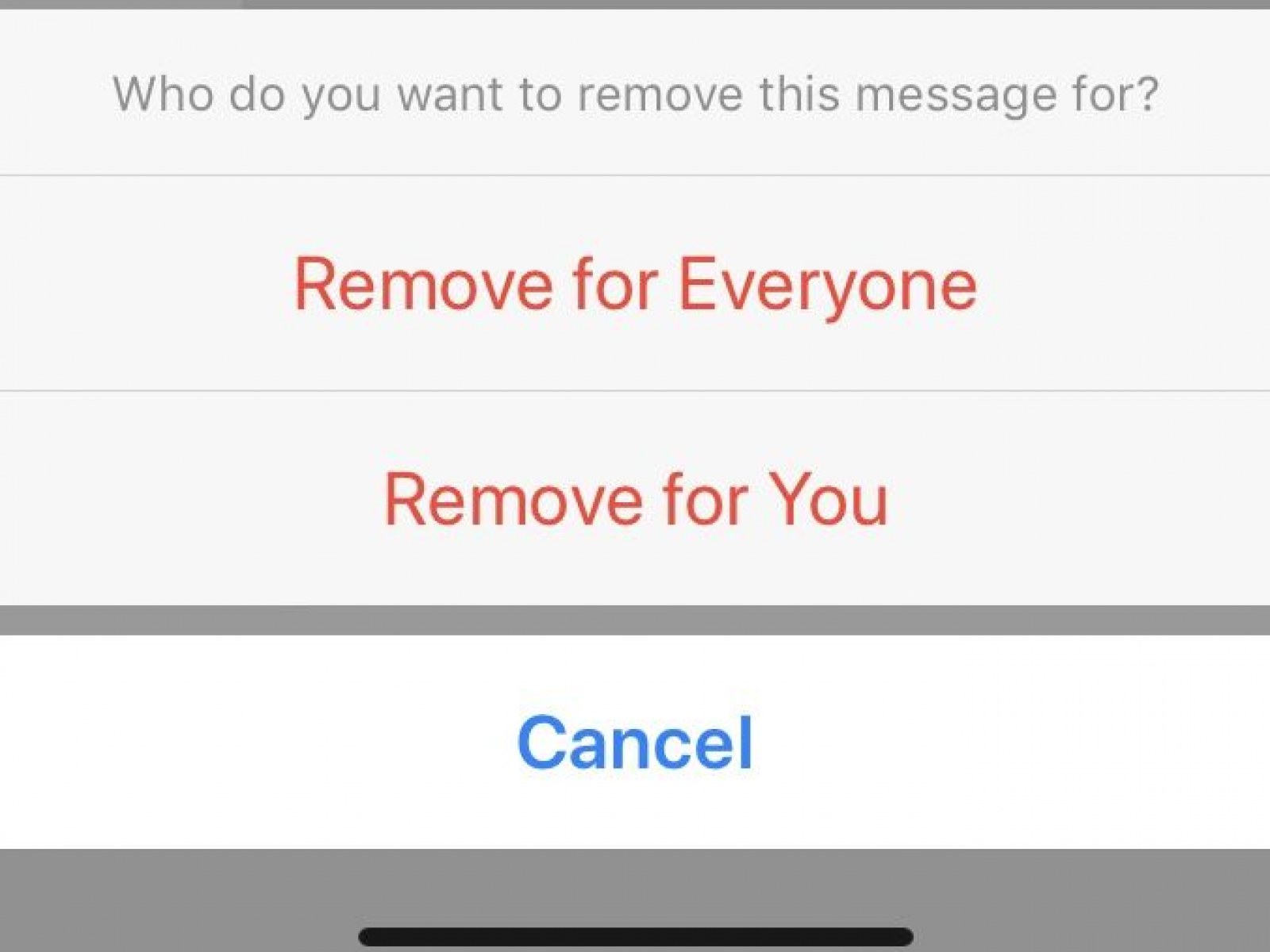 How do you like a message on Facebook?
if you press and hold any messages on Facebook, you can see some reactions above the message. Choose the heart icon and leave it. the heart will stick under the message.
This is a quick reaction to any message on Facebook Messenger which shows good or bad feelings very fast. showing a reaction to any messages on Facebook is now very common. Recently Facebook has added a new reaction which is care and they have introduced it after COVID 19 pandemic.
Conclusion
Facebook is one of the best resources to stay updated with the latest news and information. Though, using Facebook Messenger and its wave feature may become confusing for new users. Here we would explain how to use it, find it, and fix it if it does not work properly.
Knowing how Facebook or Messenger works is sometimes confusing, specifically for beginners. Though, if you read more, you can perform better and get the best of these apps.
Was this post helpful?
Let us know if you liked the post. That's the only way we can improve.