Finally, the Facebook messenger is giving us a little more privacy by adding the option to lock and protect our Messenger with a Touch ID and Face ID.
Nobody can deny that we all have secret chats we do not want anybody to be aware of and snoop on. When we get the ability to lock our messenger apps, it gives us a feeling of comfort and extra safety, which is how I am feeling after this news from Facebook messenger.
The new update was first noticed by Matt Navara, our favorite social media expert. He said in his latest tweet that Facebook is now rolling out Touch ID and Face ID lock options for Messenger on iOS.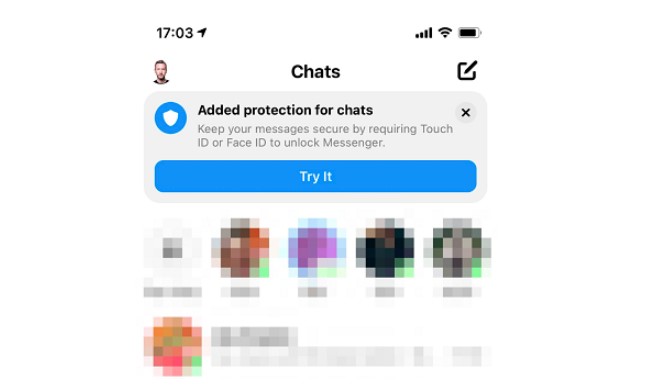 This feature would surely help us to stop people from additionally snooping on your Messenger chats.
This new update has an extra option, which makes it even better. Once enabled, you can choose how long it takes before your Messenger needs to be unlocked again with Face/Touch ID.
All you have to do in order to enable your Messenger's Face or ID Touch lock is to go to your app lock settings and turn the ability on.
As clarifies in more detail by Social Media Today, the addition is in line with Facebook's gradual shift towards improving messaging security, which includes its plan to eventually enable end-to-end encryption as the default setting for all messages. That plan has come under intense scrutiny by several government agencies, who believe that a move to full encryption will facilitate increased criminal activity in Facebook's apps. Already, various authorities have raised concerns about encryption in WhatsApp.
Anyways, we are all very excited by the new update, and I personally can not wait to lock my Messenger app with a Touch ID so I could be sure nobody can snoop on my chats whenever I am not near my phone.
Was this post helpful?
Let us know if you liked the post. That's the only way we can improve.