Facebook messenger has added another useful and interesting update for Facebook group admins, which makes group management a lot easier. In The messenger update, there is a new post-level analytics option that will provide more context as to how people are engaging with group updates.
Facebook has explained the more about the feature officially by sharing the below statement:
"With post-level metrics, admins can easily see the reach of a post with the unique number of people who've seen the post as well as engagement by reactions, comments, shares, and clicks. Each post also shows the number of active members in the group at the time of post, a key driver of reach and engagement."
Some of the metrics are the ones that have previously been enabled, but some of them are new and make things much more convenient. For example, options such as reactions, comments, and shares are all displayed on each post and are not new in this update. The main additions are things like photo views, post hides, and active members, which, as Facebook notes, could help to focus your engagement strategies.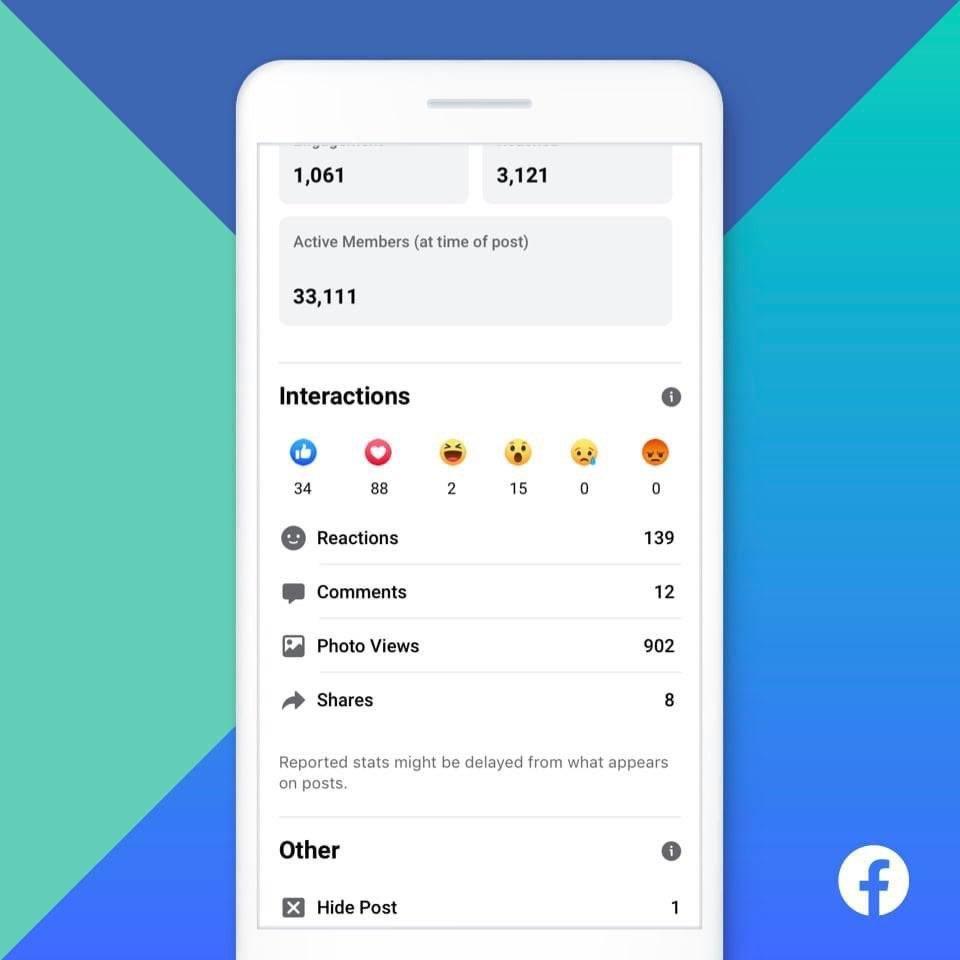 Who is considered an "active" group member regarding this update?
Facebook has a fixed definition for determining who is called an "active" member on a messenger group, which is "A member is considered active at the time of post if they have viewed group content in the group or in News Feed in the past 28 days."
So it's not people who were actively engaging in the group at the time you posted, its people who've been active over the last month.
The very well-known social media expert, Matt Navara, has shared this news with us today, telling us that this feature is finally officially rolled out today, but not all users have access to it yet.
Facebook says that the option will initially be tested with a small number of groups, on all devices, over the next few months.
Note that only posts created after this feature begins testing in your group will show these insights.
Was this post helpful?
Let us know if you liked the post. That's the only way we can improve.