Facebook is once more trying to improve its group engagement this time with a different goal, to create more opportunities for businesses within these highly engaged communities.
Facebook's looking to add another potential revenue pathway specifically for group admins, with new brand partnership posts built into the group's experience direct.
As it is clear in the image attached below, which is originally shared by Social Media Today, the new sponsored posts within groups are an extension of Facebook's existing Branded Content tools, and will include a similar 'Paid Partnership' tag to signify funded posts.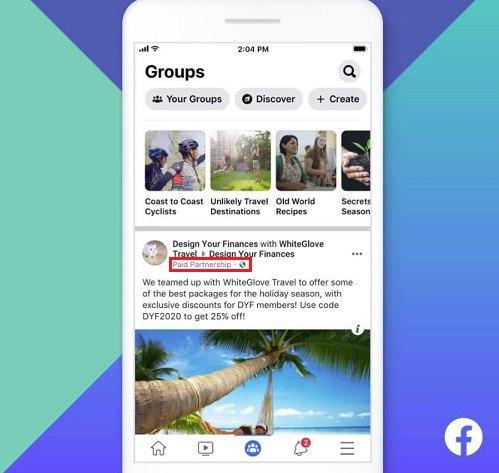 Facebook has clarified the new update officially as below:
"Facebook has built monetization tools across different surfaces to help individuals and organizations generate reliable revenue that's sustainable over time, and we're excited to launch a set of tools that will enable communities, specifically, for the first time, to meaningfully monetize their engaged group audience by partnering with brands to create 'branded' posts."
This option is a blessing for group admins, and it will make their business collaborations easier. Group admins will now have a clear process for partnering with brands, and essentially selling them on their group's reach. Facebook already provides paid subscription options for some groups, another way to see admins get paid for the time they spend building their communities, and sponsored content will add even more opportunity – while also giving brands a direct line into engaged, focused audiences.
Was this post helpful?
Let us know if you liked the post. That's the only way we can improve.