It was April 2020 that Facebook officially announced its standalone gaming app, Facebook gaming, to exclusively house gaming-related live streams and content.
The app was then launched on Google Play Store for Android users, and until now, there was no official rollout for the iOS version of the app. Today, the app is launched on Apple Store as well but with a little issue. The app is limited to the Apple store.
The first picture below is the version of Facebook Gaming on Google Play, and the second picture is its Apple Store edition, in which you can clearly see that The 'Chat' and 'Play' screens are not listed on the app store.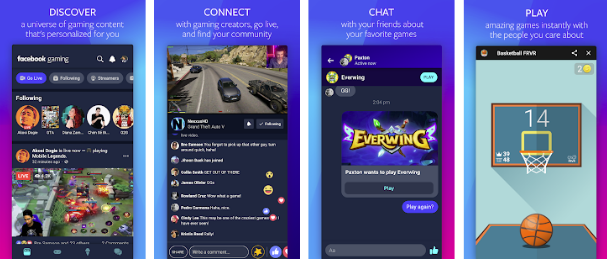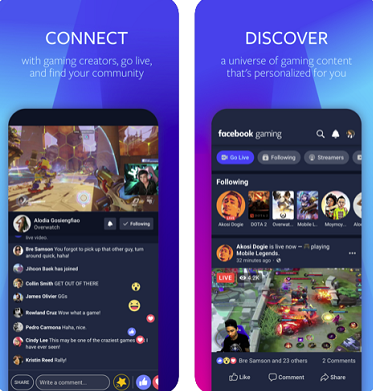 Why is Facebook Gaming launched as "Limited" on Apple Store?
That's because Facebook has had to remove some functionality from the app for iOS due to App Store regulations, with Apple refusing to approve the app with mini-games included.
As Facebook Gaming has officially tweeted on their Twitter account, after months of submissions and repeated rejections by Apple, they've had to remove instant games entirely from the standalone app.
Citing App Store guideline 4.7, Apple rejected the app claiming the primary purpose of the Facebook Gaming app is to play games. It's not. 95% of app activity on Android is from watching live streams. Facebook Gaming claims they have also shared this stat with Apple, but no luck.
Facebook then attempted to appeal under the new app review process revealed at the Apple Worldwide Developers Conference but did not receive a response. Instead of continuing along the appeal process, the company opted to launch a limited version of the Facebook Gaming app to iOS users, to avoid inconveniencing streamers and fans.
Initial feedback on the app has been good, and Facebook has continued to build its gaming presence, with the integration of Microsoft's Mixer platform also helping to boost its gaming presence.
All the issues aside, we can now download the Facebook Gaming app on both Android and iOS.
Was this post helpful?
Let us know if you liked the post. That's the only way we can improve.