Moving to another city is a tedious task. It is not only costly, but also time-consuming. Some people choose to do it alone. This will require you to take some time off work and completely focus on moving.
Another alternative is to look for a professional mover to do it for you. There are so many moving companies that can help you out. The truck is to find Boston to New York movers that is efficient and offers great services. They should be able to make the moving process smoothly without any glitches.
What to Look for When Searching for Boston to New York Movers?
So how do you know that a moving company is a right fit? Here are some things that will show you that a moving company will make life easier.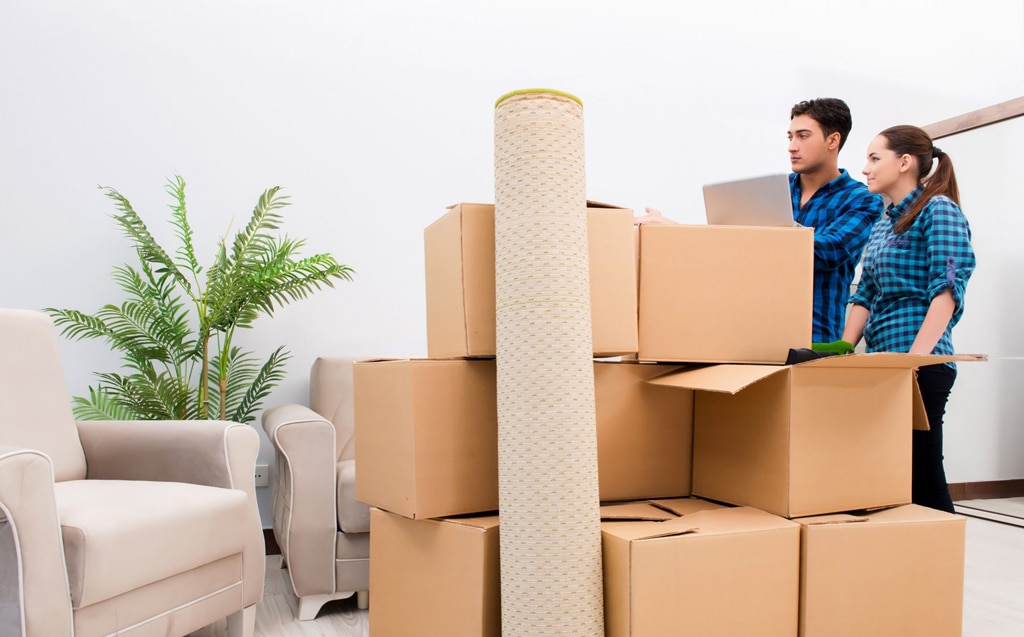 1. Registered and insured
When hiring someone to move your stuff to New York city, make sure the company is registered and insured. Registered companies are more reliable. Any company that is not registered may result in you losing your belongings.
A mover needs to be insured. This means that should any damage to your things occur, you are likely to get compensation. Make sure the company complies with all the rules and regulations.
Always check the company website to make sure it is registered within your state. That way, you can trust that your belongings are in the right hands.
2. Efficient
Because moving is a very demanding task, you need to have the right people to help you. An efficient company will be able carefully to pack your belongings with special care. A company should be able to give a rough estimate of how long the whole process will take. Staff should be trained to complete each task on time.
You won't have to pay for any packing materials. The company should provide everything. A good company knows how to pack each type of item, including furniture, musical instruments, and glass objects.
While the experts pack and unpack, you can always have a free mind knowing everything will remain intact. The staff uses a special packing equipment to keep everything in good shape.
3. Good Reviews
Before picking who will move your things across the state, make sure to check customer reviews. Reviews should be honest and from reputable sites. This gives you a better picture of what the company offers.
A satisfied customer base makes the company more trustworthy. It will be safe to assume that they will provide the services you need just as was advertised.
4. No Hidden Costs
A good moving company is honest about prices from the get-go. Even when you consult them before a pickup, the company should be able to provide a fair estimate. Once the price has been established, you should not get any additional charges.
The total cost should be made known from the beginning. That way, you will be able to properly budget for moving. The quotation should contain the cost of only the services you requested.
To provide a good estimate, the company should evaluate your property. This gives them an idea of how long packing will take and the appropriate vehicle to transport your belongings.
5. Years of Experience
Make sure your company of choice has experience in the industry. Experienced companies only work with experts. The experts can easily pack, upload, and offload your belongings while taking extra care to make sure that nothing breaks.
A reputable company can help you deal with any concerns before moving. They will give honest opinions. The experts know how to handle each item so that it gets to a new home in good condition.
6. Storage Space
Always make sure that your mover of choice offers storage facilities. Storage space is a good thing if you need some place to keep things before moving into a new home. It is also useful if your new home is still undergoing renovations. This buys you time.
An experienced mover should have several storage facilities that can accommodate your belongings. It should be a secure place where no one can break in. Also, make sure it is climate controlled to avoid any damage to your belongings.
Conclusion
With a reputable company moving your belongings, it creates a sense of security. Movers should be able to provide customized services. You need to work with a company that is insured and reliable. So make sure to make research before requesting services.
Check if there are any new customer reviews. This allows you to know the kind of services that a moving company has offered. Because you are investing money, the services should be good without any hidden Costs. So when searching for a company, make sure it is reliable and will make life easier.
Call Boston to New York movers right now. With years of experience, they can get your belongings to New York without any stress. Continue your regular activities while the experts take care of things on your behalf.
Was this post helpful?
Let us know if you liked the post. That's the only way we can improve.